Warble Entertainment's
Academy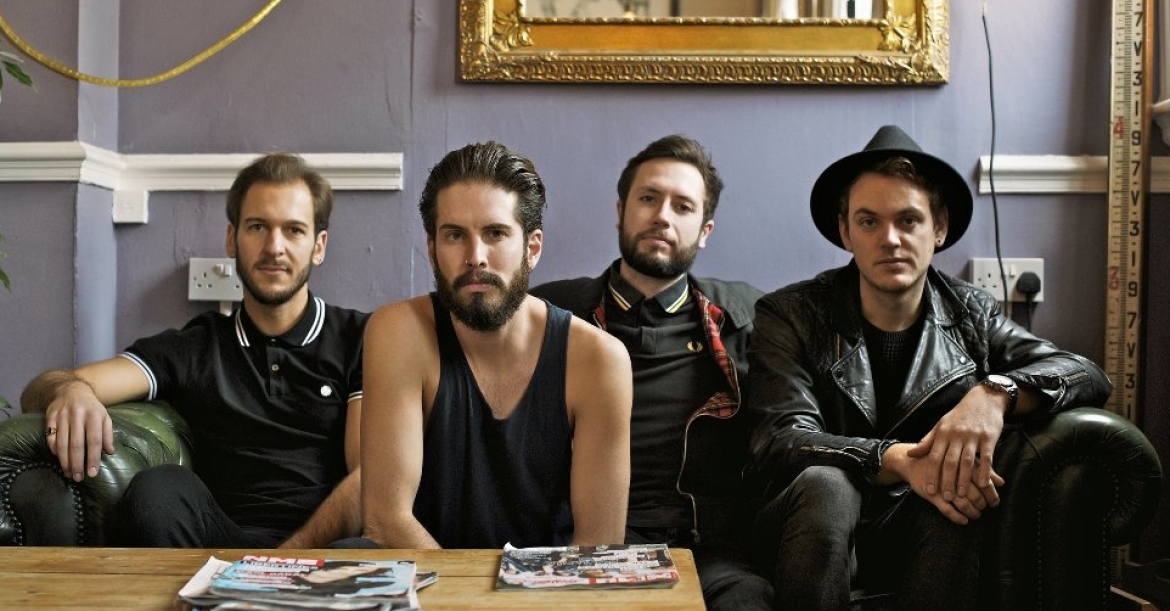 Location Surrey
Starting from £1,437.50
Location Surrey
Starting from £1,437.50
Introduction
Get a feel for them
Intro
The Ultimate Indie / Rock Wedding and Party Band. The band has a great look and also boasts the talents of four fantastic musicians who graduated from The Academy of Contemporary Music. The guys have played with the likes of Ed Sheeran and Alex WInston on the original circuit and have come together to form one of the most exciting covers bands in the UK!
12 reviews
Gallery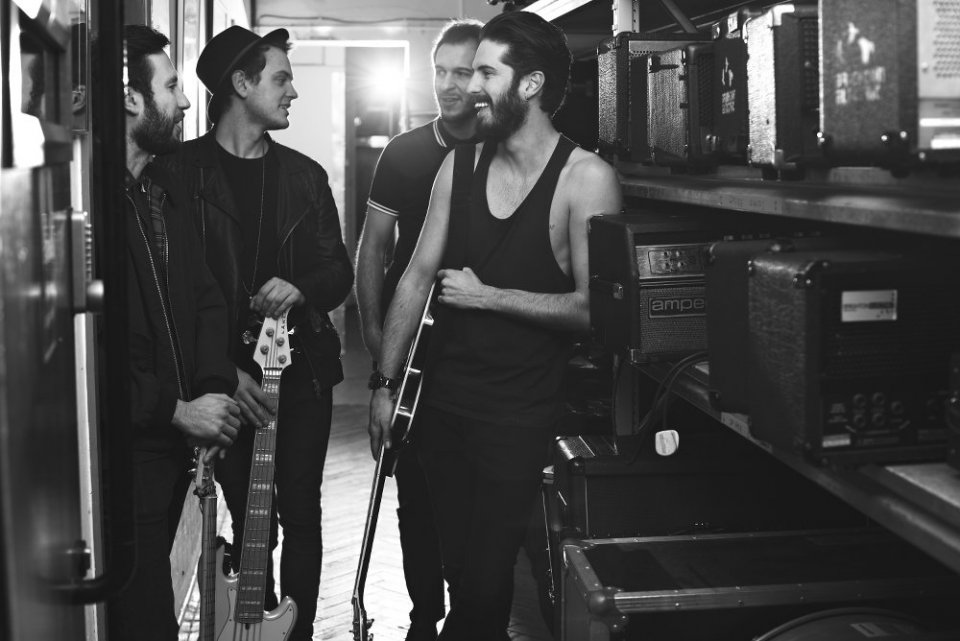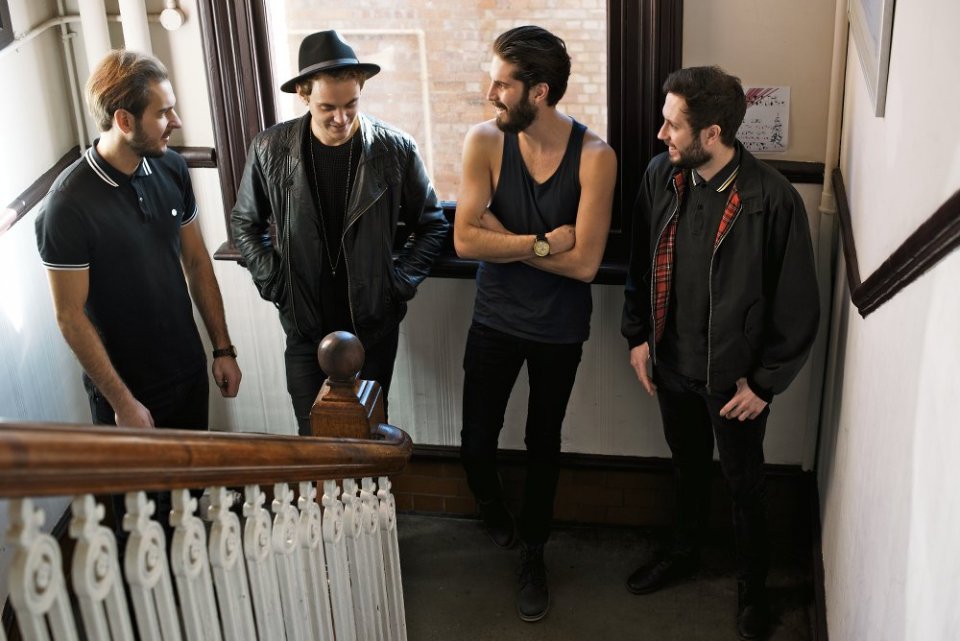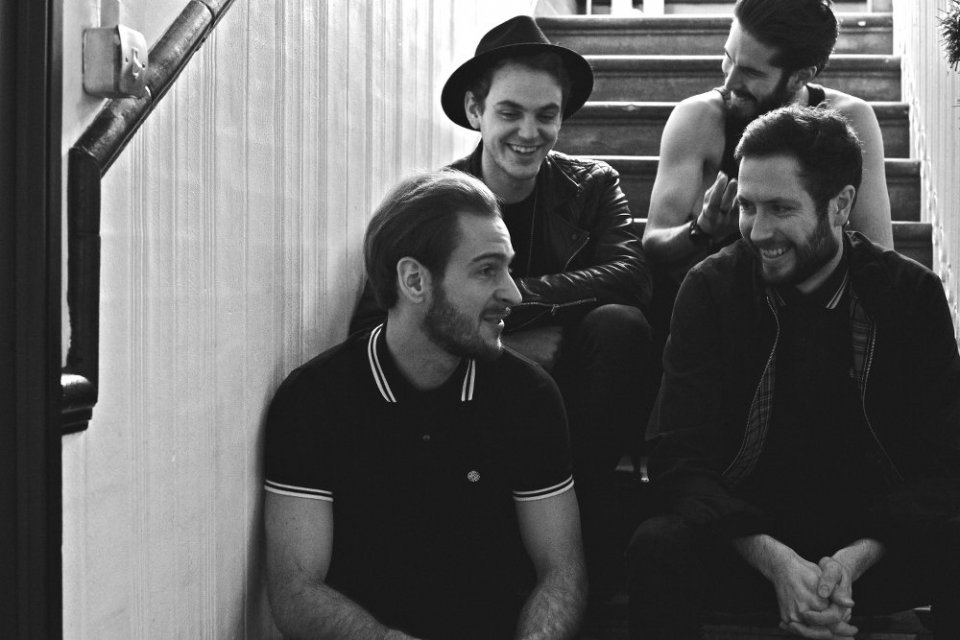 Academy
Number of Happy Customers and Counting... 12!
Academy are a truly authentic indie / rock band, playing the biggest hits from bands such as The Killers, Kaiser Chiefs, Arctic Monkeys, MGMT, Kings of Leon and Supergrass, as well as some classic British rock from the likes of The Rolling Stones and The Kinks.
The band has a great look and also boasts the talents of four fantastic musicians who graduated from The Academy of Contemporary Music.
The line-up offers three exceptionally strong vocalists, which adds more than a bit of sparkle to the live sound! The band is fully self-contained with PA, stage lighting and pre-recorded music between sets.
Vocals / Guitar
Bass / Vocals
Lead Guitar
Drums / Vocals
Aloe Blacc - I Need A Dollar
Arctic Monkeys - Bet You Look Good On The Dancefloor
Arctic Monkeys - When The Sun Goes Down
Arctic Monkeys - R U Mine?
The Beatles - Hey Jude
The Beatles - Saw Her Standing There
The Beatles - Twist And Shout
The Black Crowes - Hard To Handle
The Black Keys - Lonely Boy
Blur - Parklife
Blur - Song2
Bruce Springsteen - Dancing In The Dark
Chuck Berry - Johnny B Goode
The Clash - Rock The Casbah
Coldplay - Yellow
The Coral - Dreaming Of You
Cream - Crossroads
Creedence Clearwater Revival - Fortunate Son
The Dandy Warhols - Bohemian Like You
Dire Straits - Money For Nothing
Editors - Munich
Electric 6 - Gay Bar
The Enemy - Away From Here
Fleetwood Mac - Go Your Own Way
Free - All Right Now
Gotye - Somebody I Used To Know
The Hives - Hate To Say I Told You So
Jake Bugg - Lightning Bolt
The Jam - Town Called Malice
Jet - Are You Gonna Be My Girl?
John Butler Trio - Don't wana see your face
Kasabian - Fire
Kasabian - Reason Is Treason
Kings Of Leon - Mollys Chambers
Kings Of Leon - Notion
Kings Of Leon - The Bucket
Kings Of Leon - Sex On Fire
Kings Of Leon - Use Somebody
The Kinks - All Day And All Of The Night
The Killers - All These Things That I've Done
The Killers - Mr Brightside
Kula Shaker - Hush
The Libertines - Don't Look Back Into The Sun
Lynyrd Skynyrd - Sweet Home Alabama
Oasis - Don't Look Back In Anger
Oasis - Rock And Roll Star
Ocean Colour Scene - The Riverboat Song
Paulo Nutini - Pencil Full Of Lead
Paul Weller - The Changingman
The Police - Message In A Bottle
Rage Against The Machine - Killing In The Name Of
The Ramones - Blitzkrieg Bop
Razorlight - Before I Fall To Pieces
Razorlight - In The Morning
The Rolling Stones - Jumping Jack Flash
Snow Patrol - Chasing Cars
Snow Patrol - You Are All I Have
Status Quo - Rockin All Over The World
Steppenwolf - Born To Be Wild
The Stereophonics - Dakota
The Strokes - Last Night
The Subways - Rock and Roll Queen
Supergrass - Pumping On Your Stereo
The Vaccines - If You Wanna
Vampire Weekend - A Punk
Van Morrison - Brown Eyed Girl
The Who - My Generation
The Wombats - Moving To New York
Ian Hughes

, Wedding Event, Gloucestershire
A massive 'Thank You' to Academy for an amazing display at our wedding at Ingleside House in September 2014. We were so glad we found you guys and after listening to over 100 bands it was good to find one where the lead signer could actually sing!! The speeches ran over and you waited patiently and then listening to you play 'Moondance' with my wife's brother singing made both our days and we really appreciated your flexibility. The dance floor was full all evening and everyone commented on how awesome you guys were. On a school report I would give you 10 out of 10 for your flawless performance. I honestly think that you guys have a massive future and my advice is to keep doing what you do. I can't recommend you enough and I will certainly book you for the next function we have. Very best of luck for the future and thanks again for making our wedding day so special - Mr & Mrs Hughes
---
Matthew Wall

, Wedding Event, Hampshire
Academy were excellent, really friendly and flexible group of lads who played with great passion during the evening. Dance floor was full the moment the first dance was over. Really happy that we picked this band. Could have been a gamble but ended up a dead cert!
---
Mark Hems

, Wedding Event, Hampshire
True professionals from start to finish! One of the best bands I have seen live with great energy and personality. They even went the extra mile to learn and perform a perfect rendition of our first dance track. Book this band and you will not be disappointed.
---
Accenture, De Vere, Roedean School, Petersfield Events, The British Army, The Royal Navy, Brighton Rocks (corporate event), The Grand Brighton and many happy private bookers!
How long do you take to set-up? As little as one hour, but we prefer, if possible, to load-in two hours before guests arrive.
Do you have your own PA and lighting? Yes - all included in the price.
Do you have Public Liability Insurance and PAT tested equipment? Yes.
How long do you play for? We can perform up to 2 hours of live music, split in to sets as required. We also provide pre-recorded music between sets, so your whole night of entertainment is covered.
Will you perform our first dance? Yes, if its something the band can do justice to we are more than happy to learn a first dance of your choice.
How much space do you require? We have played in some very small spaces, but ideally a minimum of 2.5m x 4m.
How much power do you require? 2 x 13 amp sockets is fine for our system.
2 x 60 Minute sets
3 x 40 Minute sets
Please Note: The fees indicated below are approximate and based on a central location for each county. They are intended to provide a rough guide only and exact quotes can only be given once the date and exact location of your event have been provided.
North East
Durham
£2,219.50
Northumberland
£2,323.00
North Yorkshire
£2,127.50
South Yorkshire
£1,989.50
Tyne and Wear
£2,265.50
West Yorkshire
£2,081.50
Yorkshire
£2,058.50
East Yorkshire
£2,058.50
Leeds
£2,070.00
North West
Cheshire
£2,024.00
Cumbria
£2,265.50
Manchester
£2,058.50
Lancashire
£2,150.50
Merseyside
£2,081.50
Liverpool
£2,081.50
East Midlands
Derbyshire
£1,943.50
Leicestershire
£1,863.00
Lincolnshire
£1,955.00
Northamptonshire
£1,920.50
Nottinghamshire
£2,035.50
Rutland
£1,863.00
East
Cambridgeshire
£1,644.50
Norfolk
£1,840.00
Suffolk
£1,782.50
Norwich
£1,863.00
Wales
Anglesey
£2,242.50
Caernarvonshire
£2,231.00
Denbigh
£2,081.50
Flint
£2,104.50
Cardigan
£2,116.00
Brecon
£1,955.00
Carmarthen
£2,035.50
Glamorgan
£1,920.50
Monmouth
£1,909.00
Pembroke
£2,104.50
Wrexham
£2,012.50
Cardiff
£1,897.50
West Midlands
Gloucestershire
£1,817.00
Herefordshire
£1,874.50
Shropshire
£1,943.50
Staffordshire
£1,920.50
Warwickshire
£1,702.00
Worcestershire
£1,874.50
Birmingham
£1,863.00
South East
Bedfordshire
£1,587.00
Berkshire
£1,598.50
Buckinghamshire
£1,587.00
East Sussex
£1,437.50
Essex
£1,564.00
Hampshire
£1,437.50
Hertfordshire
£1,587.00
Isle of Wight
£1,610.00
Kent
£1,518.00
Oxfordshire
£1,621.50
Surrey
£1,506.50
Sussex
£1,437.50
West Sussex
£1,437.50
London
£1,495.00
Middlesex
£1,564.00
South West
Cornwall
£2,001.00
Devon
£1,920.50
Dorset
£1,633.00
Somerset
£1,863.00
Wiltshire
£1,759.50
Bath
£1,817.00
Bristol
£1,828.50
You may also like
Customers who have enquired for Academy have also been interested in the following Indie Rock Cover Bands who are also available in Hampshire, The South West and the South East. For more information or further options, please call 0845 643 9384.