Warble Entertainment's
The Charleston Chappies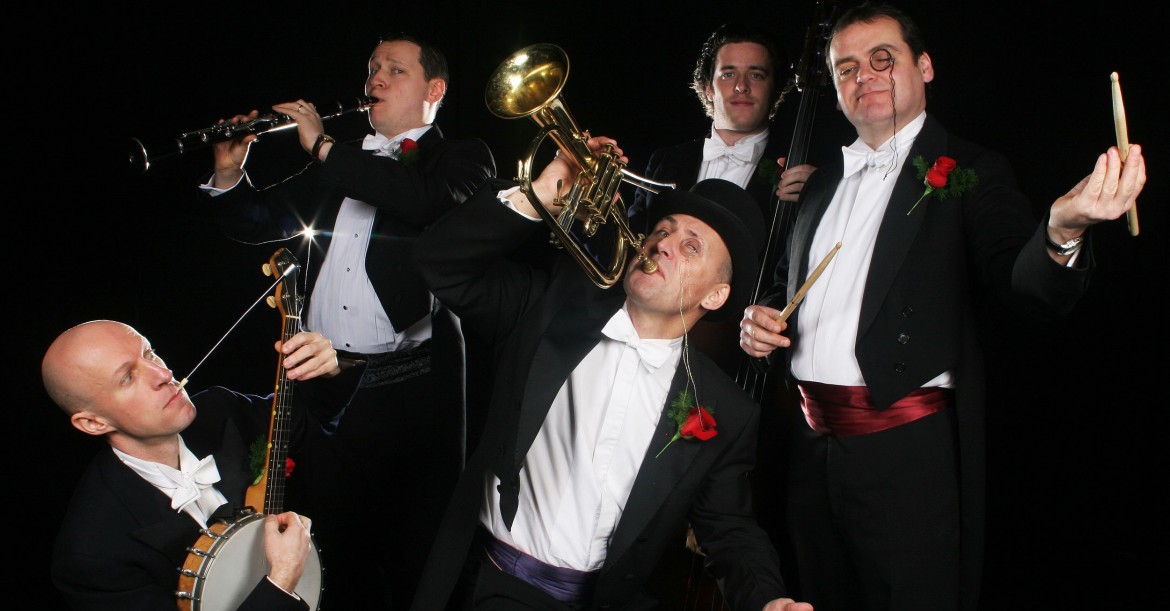 Location Manchester
Starting from £1,320.00
Charleston Chappies! Playing popular hits from roaring 20s.
Enjoy this visit to an era of wonderful nonsense, quirky original music and cheerful entertainment. Lets misbehave!
Kidnapped by aliens from the Savoy ballroom in 1929 the Charleston Chappies reappeared on the streets of Manchester in 2007 having aged not one jot… and still playing their infectious and quirky 1920s hits.
*Love them or laugh at them, you'll have to dance to them*
5 reviews
Song List
The Charleston
Five Foot Two, Eyes Of Blue
Baby Face
Button Up Your Overcoat
Anything Goes
I Love My Baby (My Baby Loves Me)
The Varsity Drag
Whispering
Somebody Thinks You're Wonderful
If You Knew Susie
Blue Room
A Fine Romance
Sweet Georgia Brown
I Cant Give You Anything But Love
Sposin'
Alexanders Ragtime Band
Crazy Rhythm
Top Hat, White Tie And Tails
Steppin' Out With My Baby
Puttin' On The Ritz
Guilty
The Broken Record
It Had To Be You
Singing In The Rain
Learning
Experiment
My Melancholy Baby
Blue Moon
My Heart Stood Still
It All Depends On You
Everybody Loves My Baby
Jealousy
And Many More...