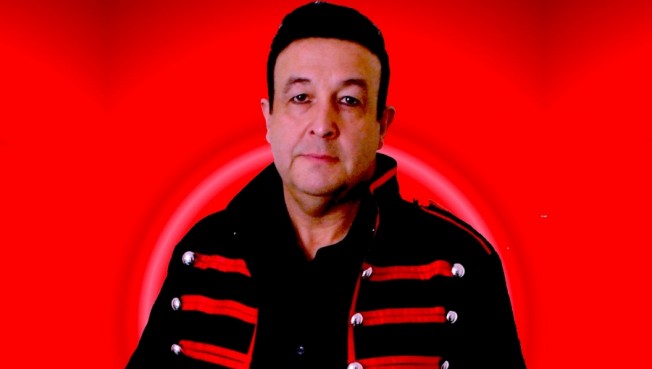 Location UK Wide
Starting from £384.00
Stephen brings alive the sounds of the Eighties with an electric and authentic performance of your favourite hits from this iconic era.
Number of Reviews and Counting... 1!
A new and unique tribute to the exciting eighties: the era of Rubix Cubes, Pac Man, 'Back to the Future' and many music greats from the Modern Romantics to the Stock, Aitkin and Waterman explosion onto the dance music scene.
Party to the music of Duran Duran, Spandau Ballet, Human League, Culture Club, Kool and the Gang, Wham, Soft Cell and many more!
Stephen has recorded with Boy George and played with Burt Weedon, Wee Willie Harris, on the Beatles Stage at the Cavern Club in Liverpool, travelled across the UK with Showbands and released several albums.
In February 2012, Stephen took part in the Canzoni D'Amore project with the legendary 1980s artist Boy George. Along with a 40 strong choir and live orchestra, an EP was recorded in aid of Marie Curie Cancer Care.
The new release will celebrate the great Italian ballads of the 60s – in particular, those that became English-version hits including Io Che Non Vivo (Senza Te), (Dusty Springfield's You Don't Have To Say) You Love Me, Il Mio Mondo (Cilla Black's You're My World) and La Vita (Shirley Bassey's This Is My Life).
Stephen provides an experienced and professional performance for weddings, corporate functions, anniversary and birthday celebrations, special tribute and theme evenings, shows, clubs, holiday parks, live music venues and more.
The show is 2 x 45 or 2 x 60 minutes in duration and background music may be provided before and in-between sets (not afterwards) via non-manned CDs through Stephen's PA system.
Hits of the 1980s:
ABC : Poison Arrow
ABC : The Look of Love
AHA : Sun always shines on TV
Billy Joel : Uptown Girl
Communards : Don't leave me this way
Culture Club : Karma Chameleon
Culture Club : Do you really want to hurt me
Cuttin Crew : Died in your arms tonight
David Bowie : Lets dance
Depeche Mode : Just can't get enough
Duran Duran : Girls on Film
Duran Duran and Robert Palmer : Some Like it hot
Fergal Sharky : A good heart
Gap Band : Oops Upside your head
Gary Numan : Cars
George Benson : Never Give up on a good thing
Gibson Brothers : CUBA
Glen Fry : The heat is on
Go West : We close our eyes
Haircut 100 : Love Plus One
Haircut 100 : Fantastic Day
Huey Lewis and the News : Power of Love
Human League : Love Action
Human League : Don't you want me
KC and the Sunshine Band : Lets give it up
Kid Creole : Stool Pigeon
Kool and the Gang : Celebration
Kool and the Gang : Ladies Nite
Kraftwerk : The Model
McFadden and Whitehead : Ain't no stoppin us now
Men at Work : Down Under
Modern Romance : Best Years of our Lives
New Order : Blue Monday
Queen : Crazy Little Thing Called Love
Queen : Radio Ga Ga
Ray Parker Jnr : Ghostbusters
Risk Astley : Never Gonna Give you up
Simple Minds : Don't you forget about me
Soft Cell : Tainted Love
Spandau Ballet : Gold
Spandau Ballet : True
Tears for Fears : Everybody wants to rule the world
Tin Tin : Kiss Me
Wham : Careless Whisper
Wham : Wake me up before you go go
Wham :I 'm your man
Pat Pither

, Private Party, Devon
Everyone at our party thoroughly enjoyed Stephen - He was great, very professional, heard every word he sang. He made the evening.
---
Set up / pack down time - please allow approx 1 hour.
Full PA and lighting rig included in price quoted.
Public liability insurance cover for venues and certificate available on request.
The show is 2 x 45 or 2 x 60 minutes in duration and background music may be provided before and in-between sets (not afterwards) via non-manned CDs through Stephen's PA system.
Please Note: The fees indicated below are approximate and based on a central location for each county. They are intended to provide a rough guide only and exact quotes can only be given once the date and exact location of your event have been provided.
Scotland
Aberdeen
£570.00
Inverness
£570.00
Perth
£570.00
Sutherland
£570.00
Ayrshire
£480.00
Fife
£480.00
Stirlingshire
£480.00
West Lothian
£480.00
Dumfries-shire
£480.00
East Lothian
£480.00
Lanarkshire
£480.00
Midlothian
£480.00
North East
Durham
£438.00
Northumberland
£438.00
North Yorkshire
£438.00
South Yorkshire
£438.00
Tyne and Wear
£438.00
West Yorkshire
£438.00
Yorkshire
£438.00
North West
Cheshire
£438.00
Cumbria
£438.00
Manchester
£438.00
Lancashire
£438.00
Merseyside
£438.00
East Midlands
Derbyshire
£420.00
Leicestershire
£384.00
Lincolnshire
£420.00
Northamptonshire
£420.00
Nottinghamshire
£420.00
Rutland
£420.00
East
Cambridgeshire
£420.00
Norfolk
£438.00
Suffolk
£432.00
Wales
Anglesey
£438.00
Caernarvonshire
£438.00
Denbigh
£438.00
Flint
£438.00
Cardigan
£444.00
Brecon
£432.00
Carmarthen
£432.00
Glamorgan
£432.00
Monmouth
£432.00
Pembroke
£432.00
West Midlands
Gloucestershire
£420.00
Herefordshire
£420.00
Shropshire
£420.00
Staffordshire
£384.00
Warwickshire
£384.00
Worcestershire
£384.00
South East
Bedfordshire
£438.00
Berkshire
£438.00
Buckinghamshire
£438.00
East Sussex
£438.00
Essex
£438.00
Hampshire
£438.00
Hertfordshire
£438.00
Isle of Wight
£438.00
Kent
£438.00
Oxfordshire
£438.00
Surrey
£438.00
Sussex
£438.00
West Sussex
£438.00
London
£438.00
Middlesex
£438.00
South West
Cornwall
£438.00
Devon
£438.00
Dorset
£438.00
Somerset
£438.00
Wiltshire
£438.00