Warble Entertainment's
1980s Tribute - Stephen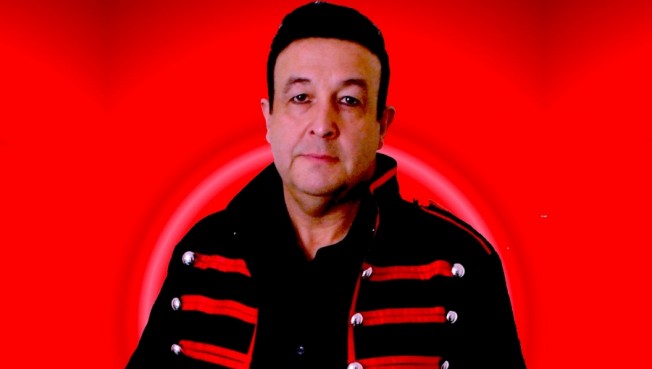 Location UK Wide
Starting from £384.00
A new and unique tribute to the exciting eighties: the era of Rubix Cubes, Pac Man, 'Back to the Future' and many music greats from the Modern Romantics to the Stock, Aitkin and Waterman explosion onto the dance music scene.
Party to the music of Duran Duran, Spandau Ballet, Human League, Culture Club, Kool and the Gang, Wham, Soft Cell and many more!
Stephen brings alive the sounds of the Eighties with an electric and authentic performance of your favourite hits from this iconic era.
1 reviews
Song List
Hits of the 1980s:
ABC : Poison Arrow
ABC : The Look of Love
AHA : Sun always shines on TV
Billy Joel : Uptown Girl
Communards : Don't leave me this way
Culture Club : Karma Chameleon
Culture Club : Do you really want to hurt me
Cuttin Crew : Died in your arms tonight
David Bowie : Lets dance
Depeche Mode : Just can't get enough
Duran Duran : Girls on Film
Duran Duran and Robert Palmer : Some Like it hot
Fergal Sharky : A good heart
Gap Band : Oops Upside your head
Gary Numan : Cars
George Benson : Never Give up on a good thing
Gibson Brothers : CUBA
Glen Fry : The heat is on
Go West : We close our eyes
Haircut 100 : Love Plus One
Haircut 100 : Fantastic Day
Huey Lewis and the News : Power of Love
Human League : Love Action
Human League : Don't you want me
KC and the Sunshine Band : Lets give it up
Kid Creole : Stool Pigeon
Kool and the Gang : Celebration
Kool and the Gang : Ladies Nite
Kraftwerk : The Model
McFadden and Whitehead : Ain't no stoppin us now
Men at Work : Down Under
Modern Romance : Best Years of our Lives
New Order : Blue Monday
Queen : Crazy Little Thing Called Love
Queen : Radio Ga Ga
Ray Parker Jnr : Ghostbusters
Risk Astley : Never Gonna Give you up
Simple Minds : Don't you forget about me
Soft Cell : Tainted Love
Spandau Ballet : Gold
Spandau Ballet : True
Tears for Fears : Everybody wants to rule the world
Tin Tin : Kiss Me
Wham : Careless Whisper
Wham : Wake me up before you go go
Wham :I 'm your man