Warble Entertainment's
A Fight At The Opera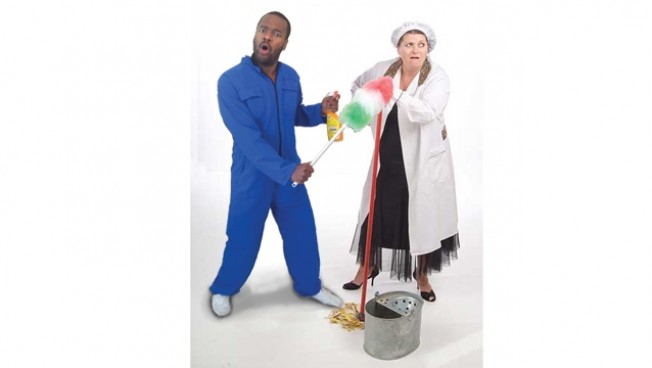 Location Cambridgeshire
Starting from £720.00
Looking for something a bit different? Choose a Brummie and West Indian cleaner to cause more than just a bit of chaos as they find some very odd things under the table whist cleaning. Accusations fly and the fight is on to lay the blame and amaze everyone when it turns out they can really sing.
2 reviews
Listen




Song List
Habanera
Torreador
Nessun Dorma
Oh Sole Mio
O Mio Babbino Caro
The Impossible Dream
Stars (Les Mis)
I'm gonna Wash that man right outa my hair (South Pacific)
Time to say goodbye
Feniculli Feniuculla (our own words)
A song that goes like this (Spamelot)
And, many many more...