Warble Entertainment's
ABBA - ABBA Now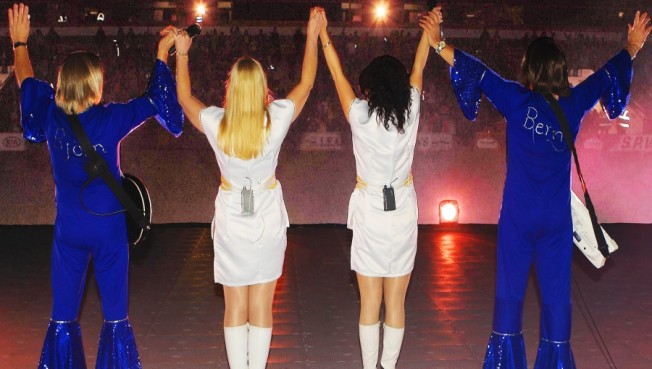 Location Cheshire
Starting from £384.00
Welcome to the world of ABBA NOW - The UK's most talented ABBA Tribute band.
Featuring incredibly talented singers, Michelle and Angie, they provide stunningly authentic portrayals of Agnetha and Frida reproducing ABBA's vocals perfectly whilst performing professional choreographed dance routines just like the real ABBA!
So zip up your platforms, put on your flares and sing along with all you favourite ABBA songs including Waterloo, Dancing Queen, Mamma Mia and MANY MANY MORE!
5 reviews
Listen




Song List
Waterloo
Mamma Mia
Dancing Queen
The Name of the Game
Take a Chance on Me
So Long
Does Your Mother Know
Honey Honey
Rock Me
The Winner Takes it All
Summer Night City
Chiquitita
Ring Ring
Angel Eyes
I Have a Dream
Thankyou for the Music
Voulez-Vous
Fernando
Gimme Gimme Gimme (A man after midnight)
Lay all Your Love on Me
Rock Me
SOS
Super Trouper
One of Us
60's 70's 80's