Warble Entertainment's
Barry The Magician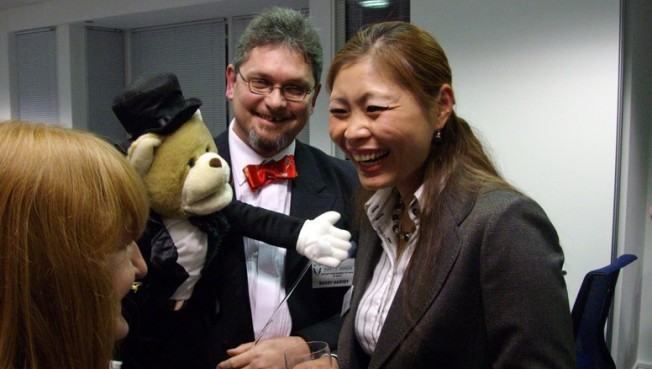 Location Essex
Starting from £360.00
Since his earliest days as a professional magician he has concentrated on proving to adults that magic is not just for childrens birthday parties.
When working close-up, Barry performs miracles just inches away from the audience using an item borrowed from a spectator or with something that has been freely examined before and after the trick.
For stage and cabaret presentations there is a baffling array of mind-read and predictions and even a unique version of Russian Roulette where the audience is in complete control.
For something really different, book the 'Secret Museum' show. This is a presentation for small groups of people in a darkened room - not for the faint hearted or under 18's!
While living in London, Barry passed the entrance examination for the world famous 'Magic Circle'. He also joined the 'Grand Order Of Wizardry' and was elected as Secretary for the club. Barry was the only person to win all three annual trophies presented by the club simultaneously (Stage Magic, Close-Up Magic and Promotion of Magical Arts).
Barry is a member of Equity, carries £10,000,000 of Public Liability Insurance and has a CRB checked certifiacte for your total peace of mind.
2 reviews