Warble Entertainment's
Beats and Bongos - DJ & Percussion Duo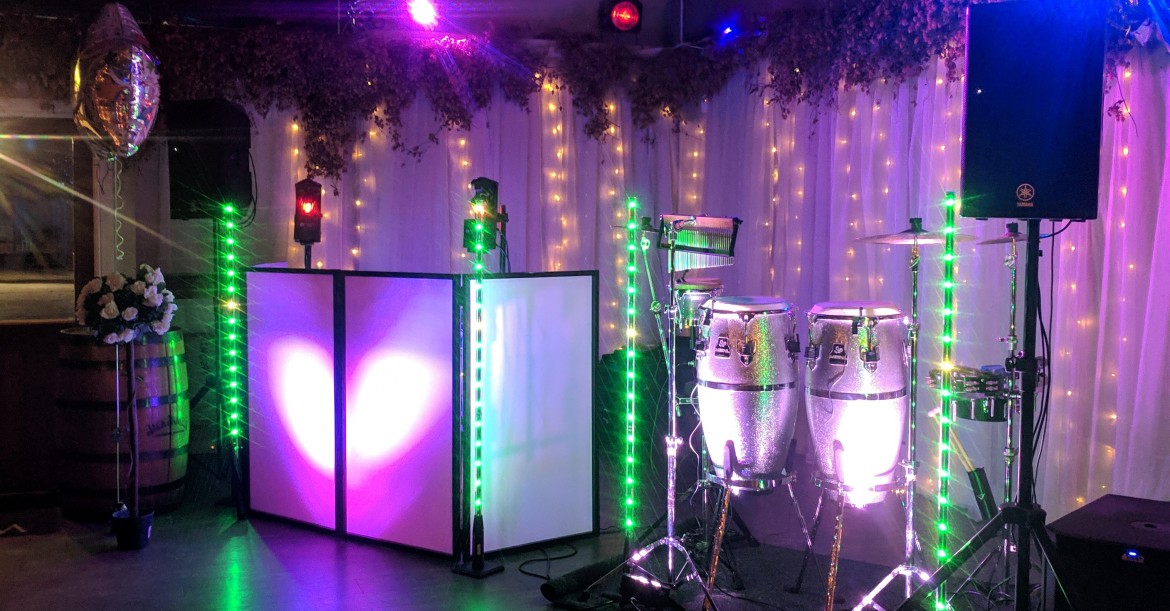 Location Birmingham
Starting from £780.00
Can't decide between a DJ or a live band? Beats and Bongos combine the best of both worlds, playing all your favourite tunes as you have never heard them before with LIVE drums and percussion.
DJ and Percussion duo, Beats and Bongos combine the experience and passion of DJ Will and fully LIVE percussion from Andy, giving their act the unmistakable energy you get from live music. Between them the duo have racked up over 35 years of experince performing across the UK and in Europe at weddings, birthday parties, corperate events and other private functions.

2 reviews
Song List
Being a fully skilled professional percussionist, Andy can perform to a huge range of styles and genres of music. His set up of over 20+ pieces of percussion from Congas to Bongos, Shakers to Cymbals, can give all types of music that extra sparkle and rhythm.
This, of course, means you can tailor your choice of music to your event. Get your list of songs ready before your booking and DJ Will can add them to his mix throught your party.
So whether you send DJ Will an endless list of favourites or leave him to pick from his crafted list of popular songs from every era up until the latest modern classics, you will always be in safe hands.
DJ Wills favourite 'go to' music includes:
Dance
Disco
Funk
Soul
Pop
Hip Hop
Reggae
Rock and Roll
Indie
Rock
Electronic
and music from all eras from the 50's, 60's, 70's, 80's 90's 00's and modern classics to suit all your needs and keep the dancefloor going.
Want to add even more to your booking? Why not ask about adding sax into the mix and book a recomended Saxophonist to play alongside Beats and Bongos to create a fantastic three peice set up of DJ, LIVE percussion and LIVE saxophone.