According to research by the website weddingpaperdivas.com the majority of couples will spend between 13 to 18 months planning their wedding and will spend an average of 9 hours a week working on the preparations, but even before a couple are engaged they will spend a lot of time imagining what their big day will be like and trying to come up with something that makes their wedding day extra special and stand out from the crowd. Whilst every wedding day is unique to the couple and creates lasting memories, these are just a few ideas to help you really dazzle your guests.
1. Signature cocktails
Instead of having the ubiquitous glass of buck's fizz or cava as a welcoming drink to your reception, you could offer a cocktail specially designed around the theme of your wedding or based on you and your partner's favourite drink.

2. Personalised Sweets
From initialed M&Ms to having your own truffles made, most people enjoy a little sweet treat to take home with them. If your budget doesn't quite stretch to bespoke chocolates, Love heart Sweets in personalised wrappers can be bought in bulk for a reasonable price.

3. Comfortable Lounge Area
A 'chill-out' area with plush sofas and soft lighting means that your guests have somewhere to put their feet up during the reception before they get back up on the dance floor. It also adds a touch of luxury.

4. Party Photo Booth
Weddings are all about memories and party photo booths allow your guests to take their own photos to take home with them. Many wedding photographers focus on the main wedding party, so taking fun, free-style pictures with your guests helps to make each one of them feel involved. There are many styles to choose from so you are sure to find one that fits in with your chosen theme.

5. Candy Buffet
Candy buffets can be an alternative to a dessert and make a stunning focal point. They really indulge your inner child and your guests will enjoy helping themselves to their favourite sweets.

6. Sparklers
If you are planning an outside reception, perhaps with fireworks or a bonfire if your wedding is in autumn, mini sparklers are both fun and romantic. You can place them on the tables as part of the centre pieces or hand them out as a surprise.

7. Cupcake Jar Favours
Cupcakes have been in vogue for weddings for the past few years, but to make them into an interesting table decoration and something to take home, you can layer cake, frosting and sprinkles in clear jars to make portable cupcakes.

8. Cheese 'Cake'
Three or four different cheesed stacked like a tiered cake looks stunning and is a variation on a traditional cheese course.

9. Enlist a Karaoke Band
Hire a Karaoke Band! You could have a mini 'open mic night' if you've got several loved ones who want to sing or play a song as a contribution to your big day.
10. Make your Exit in an Unusual way
Leaving on a motorbike and sidecar or even on horseback really adds that 'wow' factor as your evening winds down and makes a lasting impression on your guests.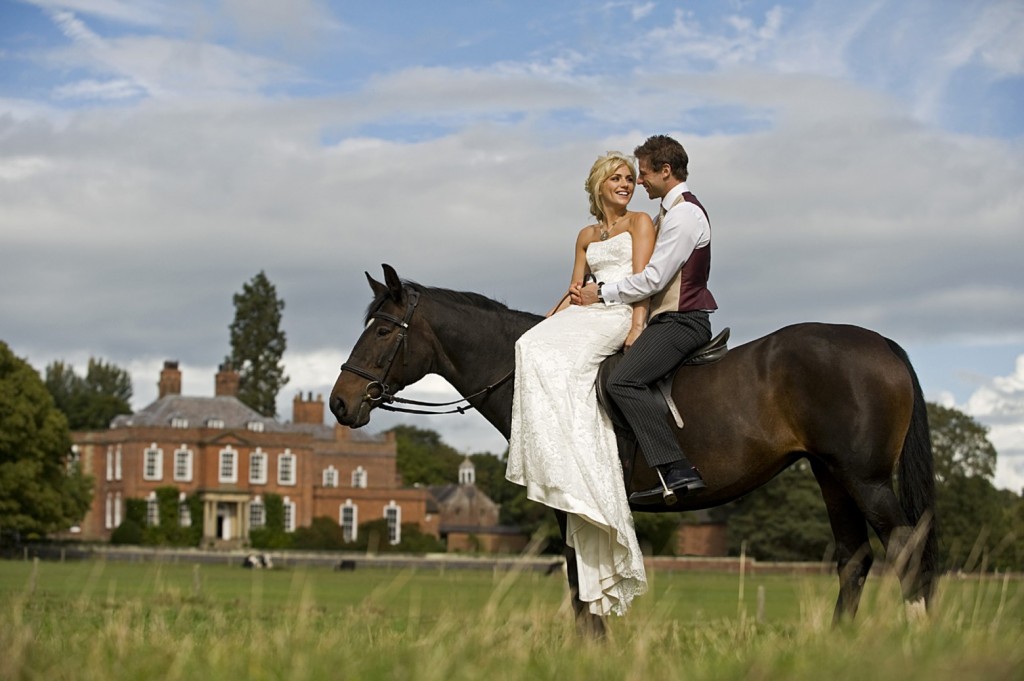 Special thanks to the guys at Megabooth for this feature. Megabooth are a unique photo booth company who strive to come up with new creative solutions using photography. By building photo booths in the back of vintage cars Megabooth creates a whole experience for guests to enjoy at the event as well as going home with a lifetime memento.
Published by Warble Entertainment