If there's one thing we love here in the UK, it's festival season. Fit with amazing music, contagious atmosphere, speculative weather and festival survival kits to ensure you see it through to the end, there is something special about the festival vibe and all it has to offer.
With this in mind, it comes as no surprise that many of you are choosing a 'festival' theme for your weddings. There are so many ways to achieve that 'festival' feeling on your special day, but of course it's all about getting the entertainment right and making sure your guests have an amazing time. If you want your wedding to become the next Reading, Download or Glastonbury, then here are 20 awesome bands that will rock your festival wedding!
Talking of bands that will rock your festival themed wedding, where else to start but The Indie Killers?! These guys eat, sleep and brush their teeth with great music, and are guaranteed to bring a crazy fun show with no punches pulled!
Perfect for those chilled out summer evenings, The Brixton Barndance can provide your pop hits that everyone knows, with a wonderful bluegrass twist! Great fun to sing and dance along to.
With a focus on horn-heavy big party tunes, The South London Ska Train are perfect for your festival wedding. These guys are bags of fun and are sure to get any crowd bouncing up and down to the Ska beat!
Add a sense of spectacle to proceedings with the innovative and exciting group The Drum Band. Every performance is wild and expressive from this percussion and dance troupe, and their LED costumes and light shows just scream festival.
Need a soundtrack to your beer filled festival fun? Then the Bavarian Oompah Band are a must! Dressed as a traditional Bavarian band, in Leiderhosen, with waistcoats and, of course, the Tyrolean hats – they can add that extra "Oompah" to your festival themed wedding.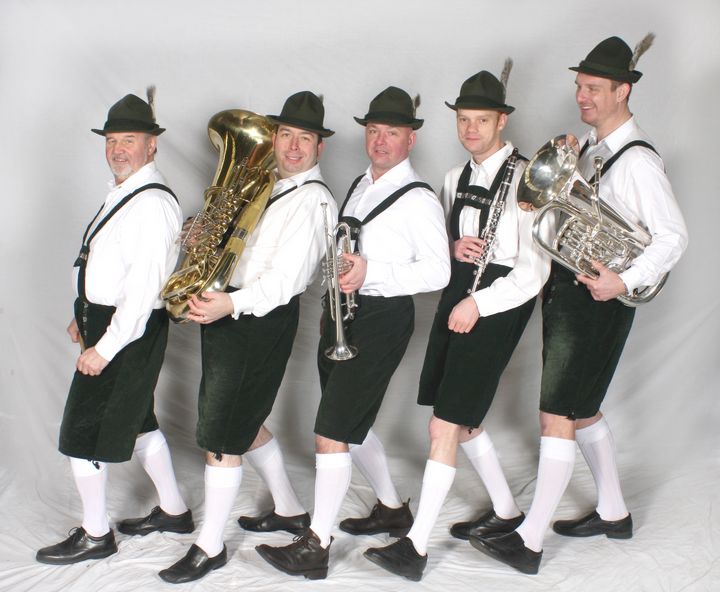 True to their name, these gentlemen have spent their time travelling the roads and perfecting their live performances. Gentlemen Of The Road are very versatile and offer both an acoustic set and an electric party set, great variety!
The Weekend are an amazing 4-piece that can really bring some party fun to your festival theme with some smashing tunes and current hits! They're also great friends and it shows on stage as well whilst they're rocking out.
To achieve success in your festival theme, it's all about providing an amazing live music experience for your guests – one that can even rival festivals they have attended in the past! We Have You Covered will… have you covered. The band pride themselves on putting on a great show and enjoying the music.
If you can't get enough of the live music scene and the passion and excitement that comes with seeing live bands, then you really need to check it this energetic power trio. RIOT! really will rock your wedding.
The Fable are the ultimate Mumford & Sons festival style wedding band. Covering bands such as Arctic Monkeys and Two Door Cinema Club, they are perfect for bringing the sound of your favourite festival headliners to your wedding.
The One Step take a unique approach to providing rock & pop covers, and can sometimes throw in a hip hop or RnB twist to your favourite tracks. Their sets are packed with infectious tracks, and will go down great in the festival scene.
Well, it's in the name after all! This 8-piece reggae band can conjure up incredible reggae and ska covers of your favourite tunes. Festival Roots are veterans of the live music scene and carry both the knowhow, and the skills, to get your guests up and dancing.
Percussion groups are a fantastic choice for entertainment, especially if you want to achieve that festival feeling. This group are a little different though and are in fact a Junk and Drum percussion group… They'll create crazy beats out of whatever they can find and are very flexible either as a walkabout act, or a headliner.
This band are sure to bring some style to your event. Amazing live sets and are versatile enough to provide 3 different kinds of sets to suit your festival themed needs. Everything from jazz, swing, jive, rock & roll, classic ska and even disco, Blue-Heart Mitch And The Blazin' Jacks are experts at filling the dance floor.
You are guaranteed a fun and raucous festival set with The Wild Murphy's. All Irish, all lively and all night… These guys are a very energetic Irish act that perform a mix of traditional – and not so traditional Irish songs!
This band have a great sound, and the full quartet line-up includes guitar and vocals, double bass, fiddle and accordion! Playing the rootsiest honky-tonk, zydeco, jazz, folk and R&B available. They enjoy nothing more than to perform foot-stompin' tunes that you can dance the Texas polka to.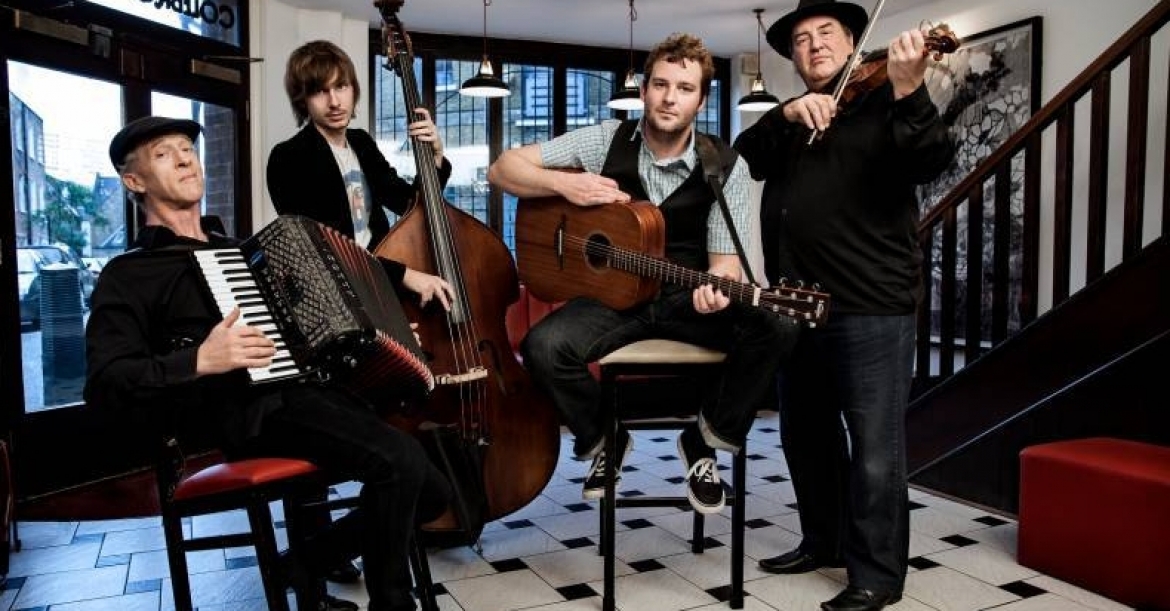 Release your inner rock star, live on stage at your very own festival wedding… sound good? The Warble Bandeoke Band can give you that 5 minutes of fame you've always wanted – sing your favourite songs, backed by your very own live band!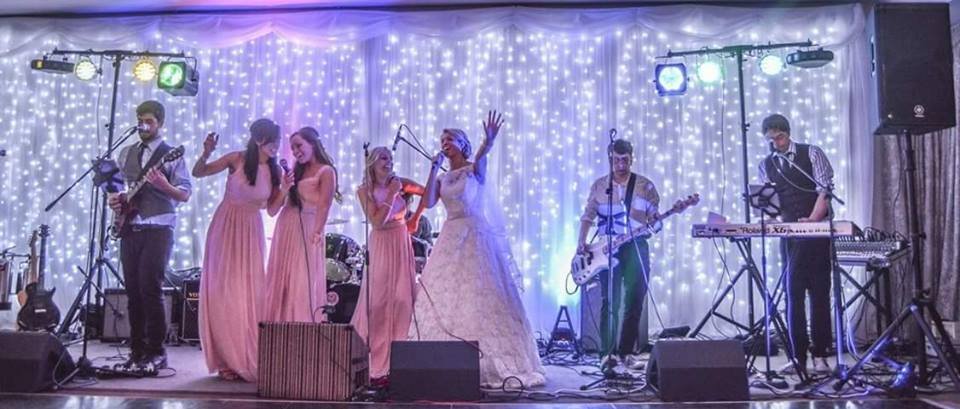 Huw is an immensely talented performer and musician. His soulful vocals sophisticated guitar licks will add another element to your wedding. Latin, jazz, reggae, pop and soul classics to warm your heart on your special day.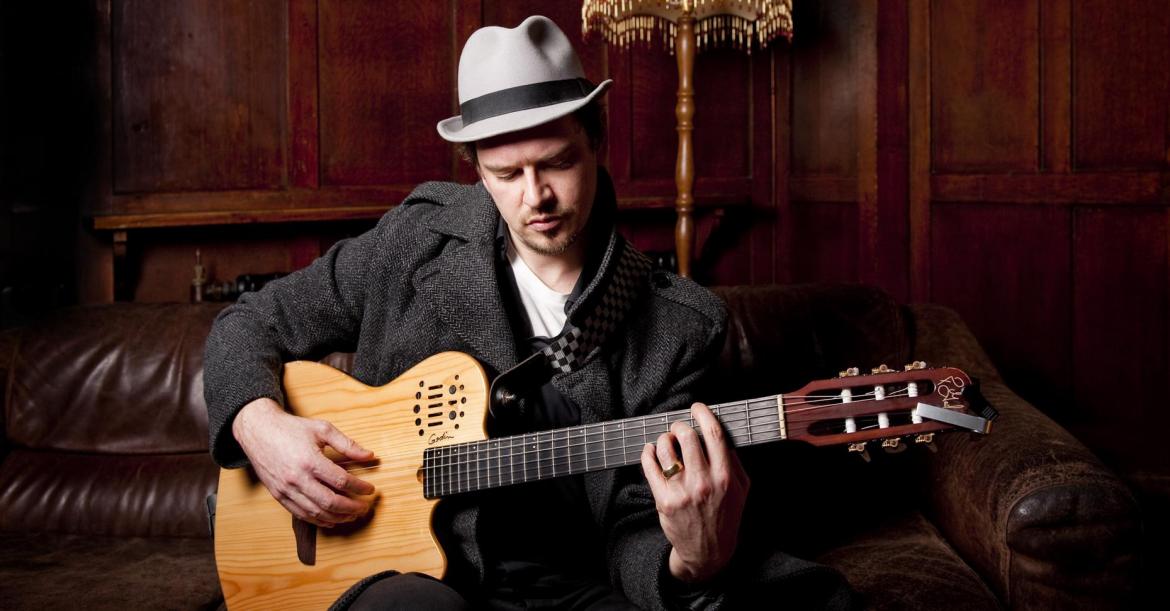 We love it when an act can play a cover but put their own unique spin on it, and The Wolves do it in such a wonderfully original way. The Wolves are an acoustic duo, but can create an extremely full sound from just acoustic guitar, violin and percussion.
These guys are big on showmanship and are experts at getting the crowd going. Performing those high energy, up-tempo rock & pop hits that everyone loves, along with a stripped down acoustic set, catch that festival fever with The Cave!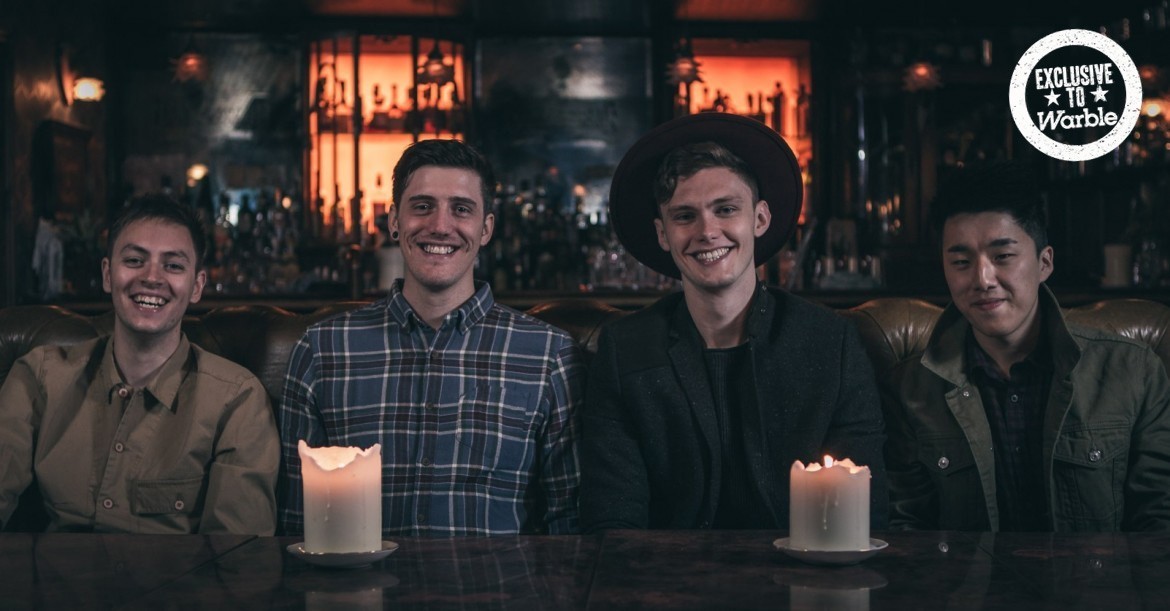 Believe it or not, this is just a handful of the incredible acts that can bring that festival vibe to your wedding. For more information or advice on entertainment for your festival wedding, contact us now to speak to our friendly team! 01270 501164.
Published by Warble Entertainment