Warble is the hub of all things entertainment… We literally have everything you could possibly want when it comes to weird, wonderful & unique acts for your event. One of these acts is 'The Warble Bandeoke Band'. We think they are awesome and once you have seen them in action we know you will agree, so here's 5 reasons why you should book them:
1. The concept is quite simply brilliant. When you really think about it, how often do you sing along to a song when you are dancing, rock out when a band is performing or just wish you could be in a band? This band will quite literally make your dream of becoming a rock or pop star come true!
2. The boys are musically amazing. The 4 musos that make up the bandeoke band are so full of talent they could explode… Luckily, they don't actually explode so you don't have to worry about cleaning up a bandeoke mess! Something else you don't have to worry about is an empty dance floor or an abandoned microphone as they guys don't rely just on your guests to make the night. They have a full rock and pop repertoire that covers from the 60s to present day so when you're guests are getting warmed up they will kick off the party, fill in the gaps and keep the atmosphere full to the brim of awesomeness all night long!
3. They are unique. Not many people have been to an event with a bandeoke band or even heard of it so if you are looking for something special to make your night, this is perfect… You can make your guest's dreams come true too!
4. The repertoire is almost endless. Meaning everyone at your event will love them, from Grandad George to young Katy and it doesn't stop there…
5. They get feedback like this… 'Wow. What. A. Band. The guys played at our wedding, and we are so happy they did; thank you! So easy to deal with and accommodating (learning 3 songs including 'Stay Another Day' by East 17 – a stag do request!) Adam and the fellas were excellent from start to finish. All our guests loved it as they are all big karaoke fans, so it didn't take long for the first one to jump on the mic. Would thoroughly recommend them to anyone looking for that wedding X Factor (pun fully intended!). Cheers guys, you made our evening!'.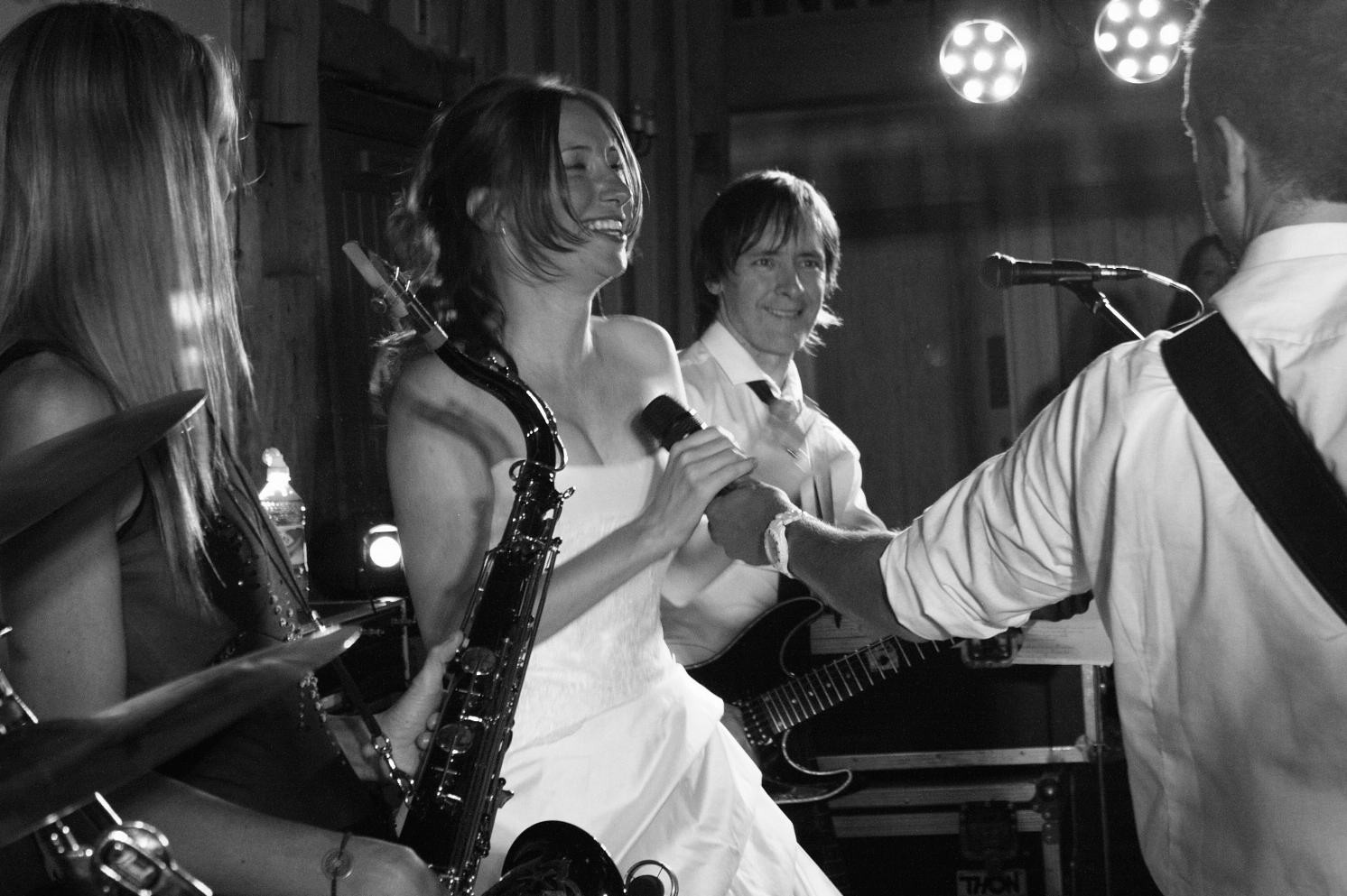 So why on earth would you not book them? Bandeoke ROCKS!
Published by Warble Entertainment