Amid the excitement, creative energy and, dare I say, hint of stress when planning a wedding, magicians aren't always the first thing you think about. However, magicians are becoming an increasingly popular addition to wedding days and it's no surprise when we take a look at what great value they can add.
Having performed at so many weddings over the years, I thought I'd put together a quick list of the top 7 reasons why hiring a brilliant magician for your special day is a fantastic idea and, if it hadn't crossed your mind, you should definitely consider it!
After reading through, you'll hopefully understand why there are so many top reviews for wedding magicians on Warble and why the demand is high. My only other advice is to book early to avoid disappointment!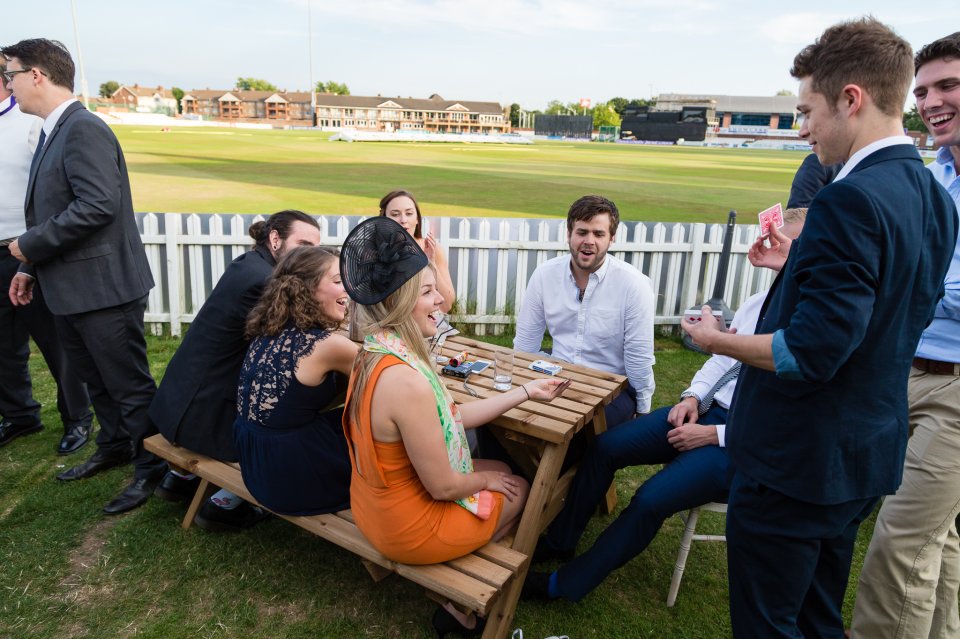 1. Fills the Lulls in the Schedule
Whether it's in between the ceremony and evening meal while people are being photographed, or the period between the meal and evening do, there's bound to be some lulls in your day. Invariably, guests are standing waiting for the next part of the day to start. This is the ideal time for a mix and mingle magician to go from group-to-group, entertaining your guests with short sets of mind-blowing magic. This way, the quiet parts of the day will become highlights.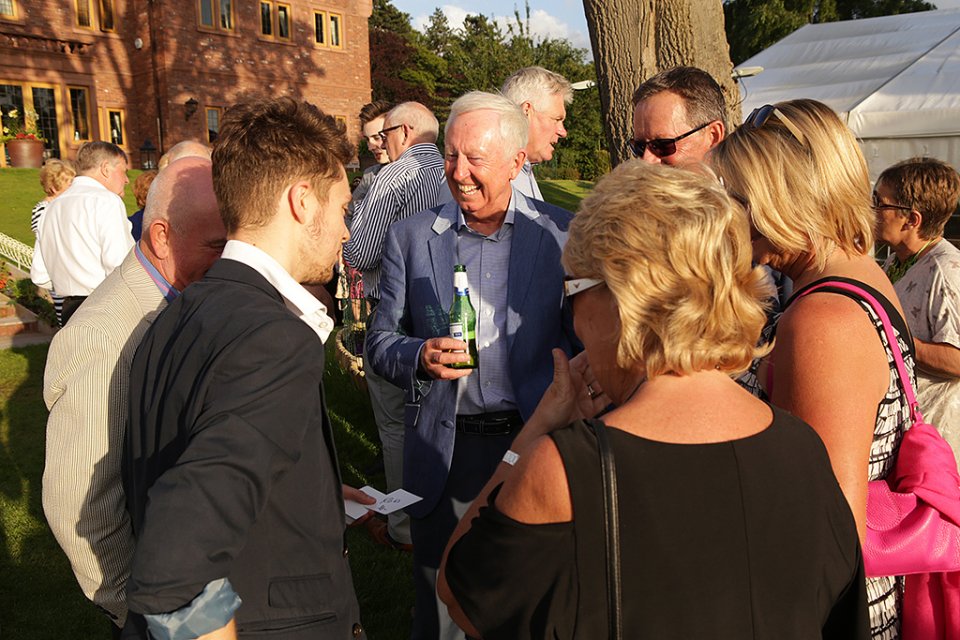 2. Talking Point
If there's one thing for sure: magic will get your guests talking! When you've seen the impossible done in front of your eyes, it's inevitable you'll to want to discuss it. This natural reaction to quality magic has many positive knock-on effects, which leads me to my next point…
3. Ice Breaker
Magic gets people talking who may not even know each other. Due to seating arrangements at the wedding breakfast, for example, people can often be sat with people they are not familiar with. Hiring a magician to perform table magic during this part of the day not only bridges the gaps between courses, but also acts as the perfect ice breaker and gets everyone chatting. Definite winner!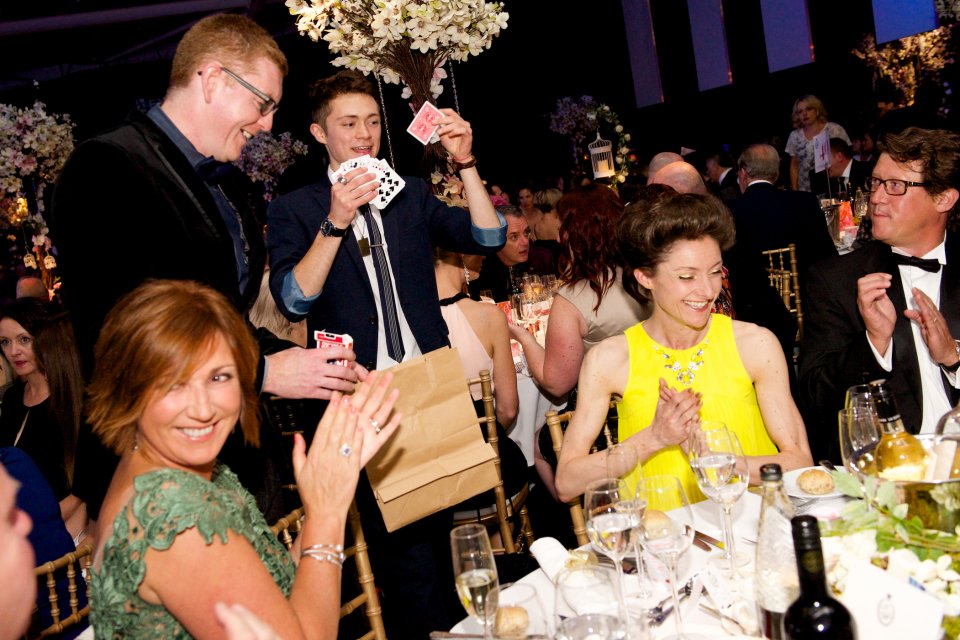 4. Adds to the Atmosphere
I personally love performing at weddings. Everyone is up for a great time, with the magic just adding to that feel-good vibe and party atmosphere. Gasps of amazement, laughter and applause are sure to ensue as your magician mingles through the room. A sure-fire party starter.
5. Unobtrusive, Hassle-free
Close-up magicians are among the most versatile of entertainers. They can slot into virtually any venue or situation seamlessly. Will guests be outside? Not a problem. Want entertainment during the drinks reception AND the meal? No trouble. In many cases, a close-up magician could be seen as a mingling guest… Who just happens to have some extraordinary magical skills! The magic can play a huge part in proceedings without taking centre stage and dominating. You'd be hard-pushed to find an event where a close-up magician wouldn't work well.
6. Magic Can Have It All
A great magician will be a top all-round entertainer. It won't just be the magic that brings you in, but the person. Their act will often incorporate elements of comedy and priceless audience engagement, and that's not to mention the fact the magic itself will be mind-blowing. The result: everyone has lots of FUN! That's what you want for your wedding guests, right?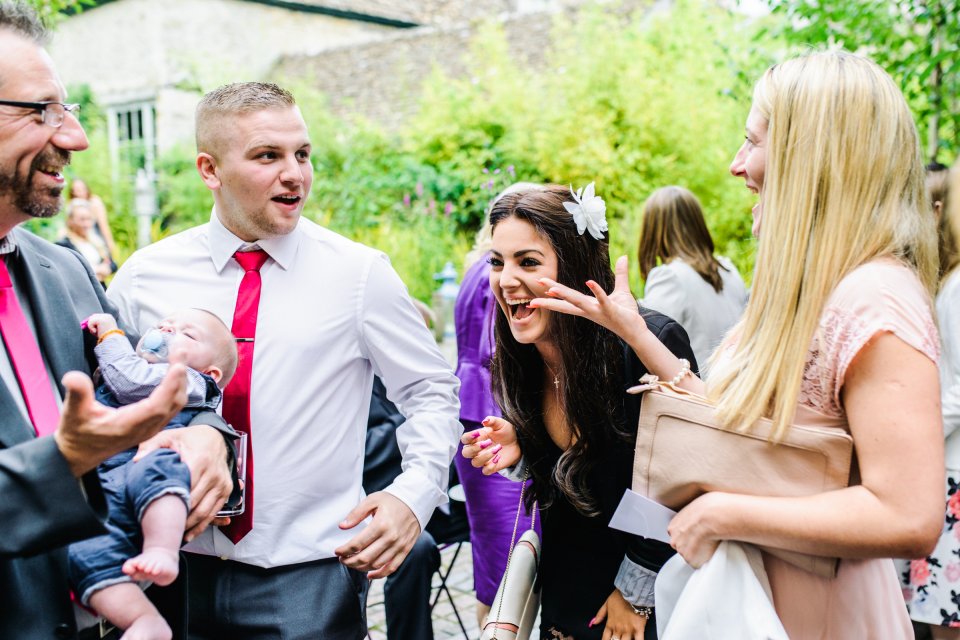 7. Unique
Very few people have ever seen a magician live before. Much less right in front of their eyes. Magic's inherent ability to astonish means it's distinctly memorable and will make a lasting impression on your guests. It's very common that the magic continues to be a talking point even after the day itself – helping ensure people are talking about your wedding for years to come. Now that's the sign of a spectacular wedding!
If you have any questions, you can get in touch with the Warble team who I can assure you are FAB and very much know their stuff when it comes to making your wedding… "magical" (no pun intended).
All the best,
Gianluca x
Huge thanks to Gianluca the Magician for this fantastic blog. We completely endorse booking a magician for your wedding and having witnessed Gianluca's amazing talent on a number of occasions we'd highly recommend him! :o)
Published by Warble Entertainment