Autumn is such a beautiful time of year in the UK and so it's no surprise that more weddings than ever are due to take place between September and December this year.
The stunning colours on the trees, in gardens and throughout the countryside provide a perfect backdrop, and the weather, whilst unpredictable as ever in the UK, can still provide clear days with crisp blue sky and lovely afternoon sunshine for photographs.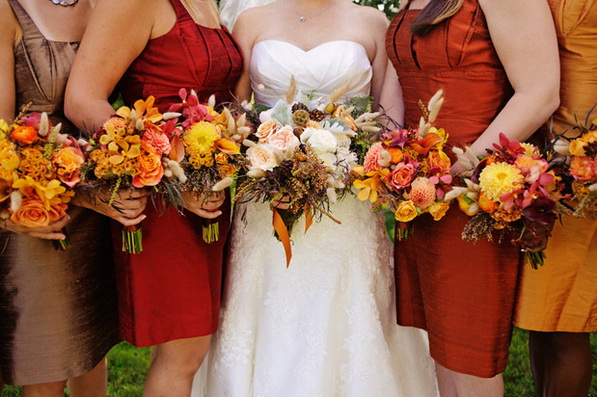 Wedding colour schemes can be chosen to match the changing scenery outside with rich blues, oranges, mustards and purples for both the wedding party outfits and the venue decoration. Twinkling lights and candles come to life much earlier in the day as the sun subsides, creating a cosy and romantic feel.  Guests feel a little more giddy and less inhibited as they are more relaxed in the sumptuous surroundings and enjoy a few extra cheeky drinks as the sun is setting… Just to warm the cockles of course!
To celebrate such a beautiful time of year, and a record breaking number of bookings during this time for Warble, we have provided our top entertainment ideas for your autumn wedding:
Classical Singers – Luna
Words can't do this act justice – you have to listen to believe! We'll set the scene for you anyway… Before you press play, imagine your quaint church, rustic barn, elegant hotel or timeless country house all set for your ceremony with beautiful autumn wedding flowers of red, orange and gold gerberas, roses and lillies mixed with berries, ivy and twigs. Your guests are all seated and then, as the bride enters, the stunning and haunting voices of two beautiful ladies, dressed in your colour scheme and performing your favourite song with a classical twist as you make your way down the aisle. The acoustics are perfect, the guests are mesmerised and the bride and groom are lost in the most magical moment of their lives.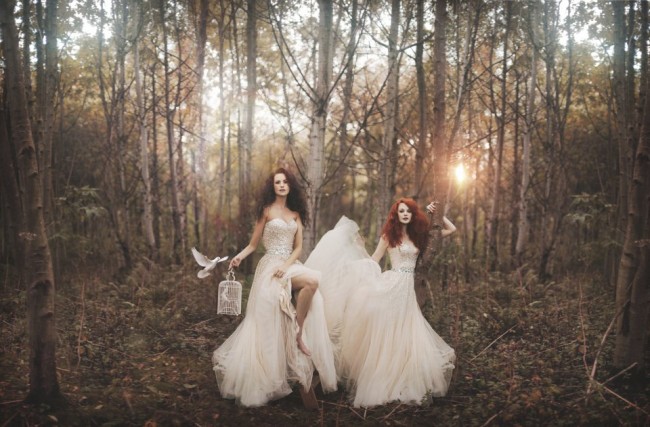 Walkabout Magician
As your guests retire to the cosy hotel bar with vintage chesterfields and are served their canapes of spiced plum chutney and Somerset brie tarts or Goujons of sole in a tartare batter, Gianluca the Magician would work his multi-award winning sleight of hand magic. Seamlessly mingling through the crowds to help break the ice with guests who don't know each other and creating an air of surprise and wonderment, Gianluca will not only provide on the spot entertainment, he will leave your guests with a fantastic talking point right through the rest of the afternoon and evening, forging lasting friendships between your family and friends who were once strangers.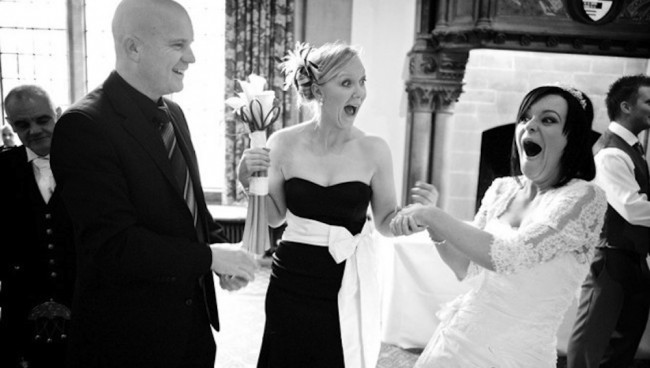 Rat Pack Singers and Bands
Taking you back to an elegant era of legendary performers, booking a rat pack singer or swing band to perform during your drinks reception or wedding breakfast is guaranteed to create an exciting buzz and an air of sophistication and glamour during this alluring time of year.
Living Tables
It can be difficult to integrate your evening guests in with your daytime guests, with them often feeling a little uncomfortable and taking a while to relax into proceedings. A welcome drink on arrival of course always helps, and serving this from a living table is guaranteed to really set the scene ready for the fun evening shenanigans. You can choose the theme of your table and so going along with the Autumn colour scheme, bold and luxurious red, gold and purple cloth would fit in perfectly.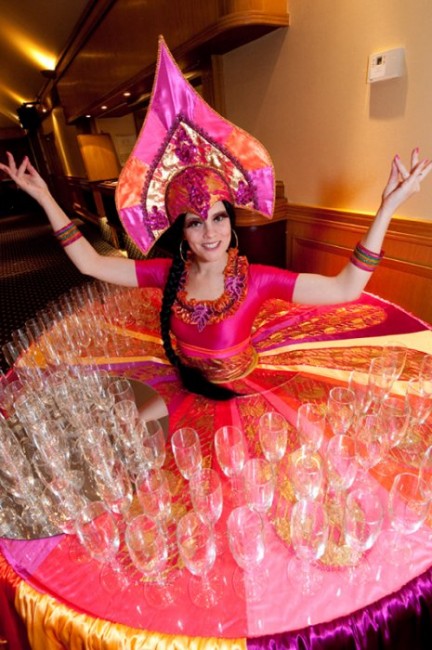 Soul and Motown Band
Christmas is just around the corner and everyone is ready to get their sparkly dancing shoes on the dance floor and strut their funky stuff! After such a wonderful day, the best way for everyone to let their hair down and to finish with a bang is with a fabulous live Soul and Motown band. Ideally with a brass section to really add the wow factor, a full band will play everyone's favourite party songs and ensure a jam packed dance floor with an absolute guarantee that if you book the right band, this is the part everyone will be talking about in the following weeks, months and even years to come!
Published by
Warble Entertainment