Following on with our series of vintage theme blogs, one of our most popular and truly awesome (we know as we had the privilege at seeing him live and he blew everyone away!) vintage acts, Paul Matthews has popped along to give his perspective on the vintage / retro wedding movement. Not only that, we think he may have quite possibly entered himself into proposal negotiations… YEY! We always love the chance to buy new hats! :o)
Growing up in the 80s and being a teenager in the 90s often led me to believe I'd missed all the truly classic music decades and that I was born in the wrong time period for my musical taste. However, my parents were a key factor in my musical education playing The Beatles, Herman's Hermits, Cream, The Mamas and Papas etc. on vinyl when I was still in single figures. Once at University I started to explore the world of Jazz which gave me a repertoire of music dating from the 1930s – 00s. After playing at countless weddings since Uni I'm now in a steady relationship with Helen (from Black Cadillac Sister Band) and my mind has started to wander about the kind of music I would want at our wedding that would document the music of my youth. I'm also hoping that Helen doesn't go on the Warble website too often as this paragraph can only lead to more questions about my 'our wedding' comment (no proposal has ever been mentioned before!).
When I first became a gigging musician the wedding scene was very different. The early 00s saw a mixture of bands playing either straight up Swing and Jazz (which, with the exception of people north of 60, nobody knows how to dance to) and extremely cheesy Pop/Rock bands doing the same small collection of songs. As great a film as it was, The Commitments (released in 1991) was responsible for bands playing cheap Rock versions of classic Soul songs from the likes of Wilson Pickett and Otis Redding. Apart from this there wasn't much of a mention of classic Soul and Funk at weddings (James Brown however, still made it through this fog onto dance floors across the country).
As our then band 'That Swing Thing' started to realise that people who said they wanted Jazz actually didn't, we started to look at the idea of 'Retro' music. This is quite a loose term, and within the wedding industry it gets thrown around quite liberally alongside Shabby Chic, Vintage and Kitsch. My interpretation of 'Retro' in reference to music is the classic timeless sound of songs from the 'past' mixed with modern songs and sounds that younger generations will identify with. As Retro and Vintage music became popular at weddings, my musical knowledge from the 80s, 90s and 00s mixed with the music I'd sought out that traced back to the 30s became a vital asset in our song choices.

A band with a Jazz background was exactly what the Doctor ordered. With the resurgence of live music in the media, people's expectations of what to expect from a band had started to increase. Live bands had started to appear on many TV shows such as all the Pop Idol and X Factor finals. Strictly Come Dancing and Dancing on Ice also had and still have some amazing live bands for contestants to dance to. Chat shows such as Jonathan Ross also had house bands. Over the last 10 years it seems that excellent live bands are popping up everywhere, Brides and Grooms now look more closely at the standard of bands they are booking.
Only a few music agencies were successfully operating 10 years ago, now several have emerged. The market had started to become more competitive from the musical side but even more so from the marketing aspect. Bands with the best photos, demos and repertoire were starting the get all the gigs. Equally the best agency websites attract the most clients, the Warble website is a great example of how an agency website can be as easy to use as a social media site.
I knew having a Jazz band behind me would give me the edge over most 'Covers' bands in terms of musicianship, but the marketing hook was difficult. When I stepped back and looked at how my Jazz musicians were trying to play simple pop songs I realised that we had re-created a sound that has already happened back in the 60s in Detroit. I watched the documentary film 'Standing In The Shadows Of Motown' and realised that the whole Tamla Motown movement is no different than the much slated Simon Cowell culture that is happening now. Simply put, a guy owned a car factory in the Motorcity region of Detroit, he then decided to build a studio instead. He then drafted in 18 ish musicians from the local Jazz scene who all knew each other, they named themselves 'The Funk Brothers'. When asked to play Pop songs, their musicianship meant the music had more 'colour' than other Pop musicians of the time. All that was left to do was to find some great singers with an even greater image to sing songs that they employed song writers to produce. The Motown sound was born with Marvin Gaye, Diana Ross, Smokey Robinson and the like singing with the same band. Our bands 'Black Cadillac' and 'Black Cadillac Sister Band' have the same colourful sound as the Funk Brothers. When I realised this and communicated it through our marketing both bands started to get booked all over the country and beyond.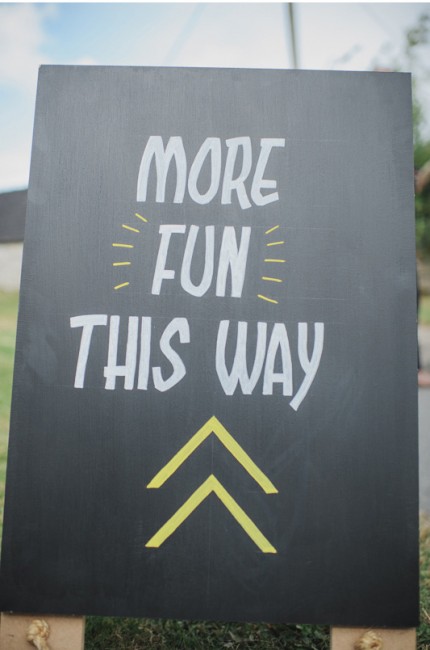 Once we realised that we were a Retro/Kitsch/Vintage band we became part of a scene of weddings that started to have some very similar characteristics. Pieces of patchwork material made into bunting, Vintage cakes, Shabby Chic table place settings and table plans, Chic signs outside of Teepees pointing out Loos, 'I Dos' and Camper Van zones were commonplace.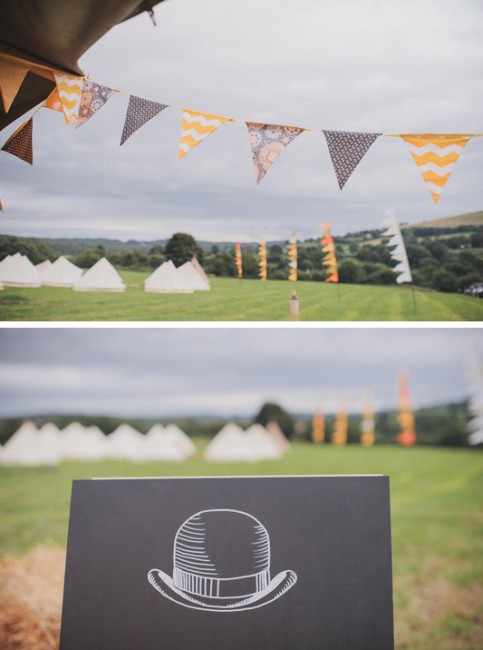 It is incredible how quickly the Wedding industry moves, each year there are Vintage trends that many people follow across the country. The chocolate fountains disappeared long ago and were replaced with Vintage sweet stands made out of weird and wonderful Vintage items such as converted penny farthings bicycles. Traditional Ice cream vendors and Fish and Chip stands also started to feature as well as Vintage DJs with converted gramophones which have digital speakers installed in the horn. We started to see the same companies at local weddings, a real community of businesses that strangely all have the same vision from their companies point of view.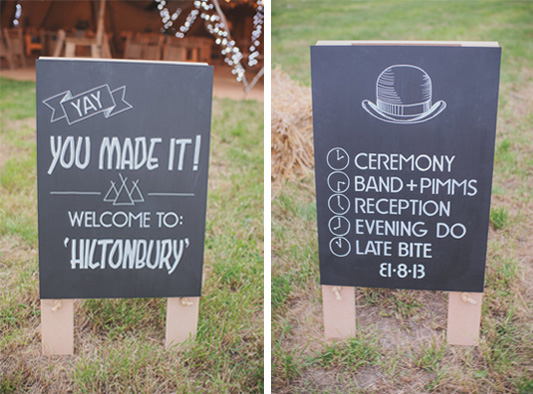 A great example of this type of wedding with no expense spared was called 'Hiltonbury' (http://www.festivalbrides.co.uk/) (The groom's surname was Hilton, and they had created a festival close to the feel of Glastonbury). They had the Shabby Chic outdoor signs, table settings personalised to each guest, handmade cushions with quirky messages, Teepees and VW Campers plus a selection of Retro bands. The rumour with the guests was that they tried to book Mumford and Sons for a large sum of money, it didn't quite happen, they settled on Black Cadillac Unplugged instead and were very happy.
The current chart Folk Revival which includes bands such as Mumford and Sons, The Lumineers, Jake Bugg, Of Monsters And Men etc. has also moved in line with the Vintage trends that have swept across the wedding industry. This has led to Black Cadillac offering an unplugged option for the day times at weddings. I have also set up a separate band called The Nutmegs that have Folk Revival instrumentation but still include song choices from the 40s -60s. I predict Folk/Retro bands like The Nutmegs will be the next phenomenon for weddings over the next period of change as weddings continue to follow the trends of the music industry.
Paul.
Published by Warble Entertainment