On the fourth Thursday of November every year millions of Americans celebrate Thanksgiving Day all around the world. This year it falls on the 26th, so with the date fast approaching we at Warble have put together some ideas of how to celebrate over here in the UK.
What does Thanksgiving day actually represent?
The tradition began hundreds of years ago, in 1621, with the first Pilgrims and Puritans in Massachusetts, who, legend says, were thankful for a good harvest that year. Over a century later, in 1789, George Washington, the first President of the United States, proclaimed the first national Thanksgiving day. Typically a day to give thanks for food, family, and health, Thanksgiving day has been an official annual holiday in the U.S since 1863. Nowadays, the holiday is celebrated by getting family and friends together to indulge in a huge meal, normally whilst watching American Football on the television. Most major American cities put on Thanksgiving day parades which provide entertainment for the family, and the day after Thanksgiving, known as "Black Friday", signifies the start of the shopping season in the run up to Christmas.
What if you're not in the US?
If you want to celebrate Thanksgiving but you can't get to the States to see the parades, there's no need to be miserable, you can celebrate over here! Thanksgiving is not based on any specific religion, so if you feel like giving thanks and celebrating with friends and family, this is definitely the day to do so.
Eat food: With every year that passes it is becoming more and more fashionable for British restaurants to hold Thanksgiving themed events in November, so why not book into a restaurant for a pumpkin pie or slice of turkey? If going out isn't your thing, you could try your hand at cooking your own Thanksgiving day feast at home. Have a look here at this amazing menu to give you some festive ideas.
Hire a band: As an entertainment agency, Warble believe that live music is one of the best ways to celebrate any holiday. But if you need persuading any further take a look at  Brixton Barndance, an acoustic trio who love entertaining their guests with rich soulful bluegrass up-tempo covers. This 3-part vocal harmony create music that is great to sing and dance to. Consisting of a guitar, mandolin and double bass, the group can also boast the use of a banjo and drums at no extra cost, to give your Thanksgiving event that extra sparkle.
Alternatively, if you want to go extremely rock and country band, the Hoedown Band are the ones for you. This 4 piece band are committed to providing the best country/rock entertainment around. The 'Hoedown' is an American barn dance originally performed by agricultural workers in the South East at the end of the day when they actually put down their hoes and could stop working for the evening. This band's female vocalist, Dawn, takes the role of 'caller' during the performance, providing expert dance instruction to the crowd. Guests are guided through line dances, square dances, and other country moves. Your guests will find it extremely hard not to join in the fun with Dawn's bubbly personality and this excellent American themed entertainment.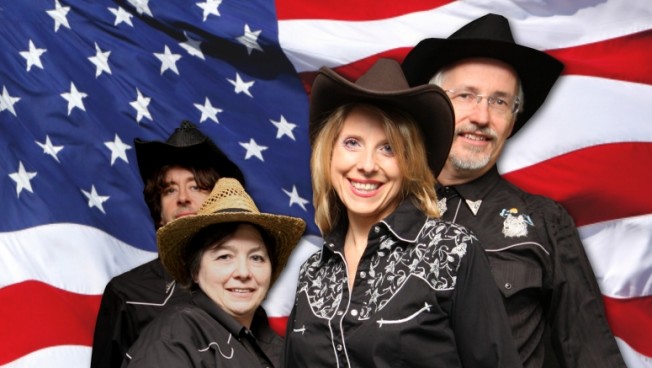 Make your own parade: If you can't be in New York for the annual Macy's Thanksgiving Day Parade, Warble can help you to re-create the parade at your own event. Our Cheerleaders have performed at numerous corporate events and can design their performance to suit your needs. This act perform breathtaking choreography and will produce a custom show to suit whatever budget you have for your event. The group also range between 2 and 12 dancers, so let your imagination take the lead to design your very own Cheer-leading show.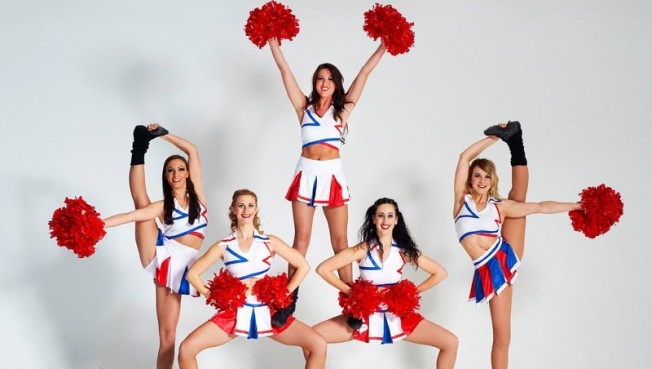 Another great entertainment option for bigger events is the American Marching Show Band. Specialising in arena displays, corporate events, and parades, this group perform musical routines to choreographed movement. The band can also perform a drum line to end your event with that extra bang.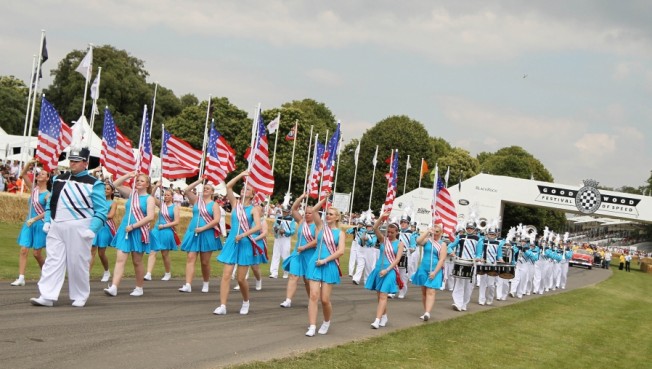 If you are celebrating on a smaller scale then how about re-creating the huge balloons of New York's parade in your own living room for friends and family by having Polly put together some American themed balloons? Polly models balloons of all shapes and sizes so whether it be turkeys, footballs, or whatever you can think of, try Polly!
Take photos: Whilst stuffing yourself with fantastic food is a brilliant way to get the family together, this holiday is not just an excuse to eat. The friendly approach we take at Warble can be seen all over our blog and website by the amount of pictures we take at our own events. Taking photos is a great way to mark the day, record special moments and gives you a momentum to keep forever. If nobody you know fancies having control of the camera then hiring a Paparazzi Photographer could be perfect for your event. Acting as paparazzi these professional photographers can add that celebrity feeling to your event.
Celebrating Thanksgiving in the UK may seem impossible at first, but in fact it is easy to organise when you realise you have lots of American themed entertainment at your fingertips. Whether you are organising a large scale event for hundreds of guests, or celebrating at home with friends and family, take a look at Warble Entertainment to find some awesome entertainment.
Published by Warble Entertainment