When picking a Mariachi band for an event it is important to consider what kind of event it is; whether it's a traditional Cinqo De Mayo celebration, a quirky wedding event or anything in between we want to ensure that you get the right act. Are you looking for some moonlit Mexican ambience or a tequila slamming sing along to some modern classics with a lime twist?
Mariachi originated in 19th century Western Mexico to accompany religious celebrations using rattles, drums, flutes, and conch-shell horns. With the influence of Spanish instrumentation, Polka and Waltz music:modern Mariachi instrumentation is usually comprised of Guitar, Guitarron (bass), Violin, Horns, Accordion and Vocals which can be tailored to suit your performance area and budget.
Mariachi music has become increasingly popular as it has become more diverse. As the music worked its way north and across the Atlantic,popular music covers have become a big part of Mariachi, working its way onto our TV screens and covering everything from The Human League to The Kings Of Leon with great comedic effect. If you are looking for an act who are just as much about Rock 'n' Roll as they are Guacamole then look no further than The Burrito Boys.
Our acts can be hired to add extra romance to a surprise proposal, to add music to your meal or to accompany the margaritas at your Mexican themed party, special requests are always welcome.
It is very rare to find a Mariachi band in the UK that is entirely from Mexico but we have many musicians that do have true Hispanic origins, decades of experience and handcrafted, traditional instruments to give your event that true Mexican flavour; some perfect examples of our Hispanic hombres are London Mariachi and Mariachi UK who can serenade your señor/señorita with classical Mariachi and comedic covers. There is no doubt that any of our Mariachi bands can shake off the siesta whilst you strap on the sombreros and get ready for the fiesta.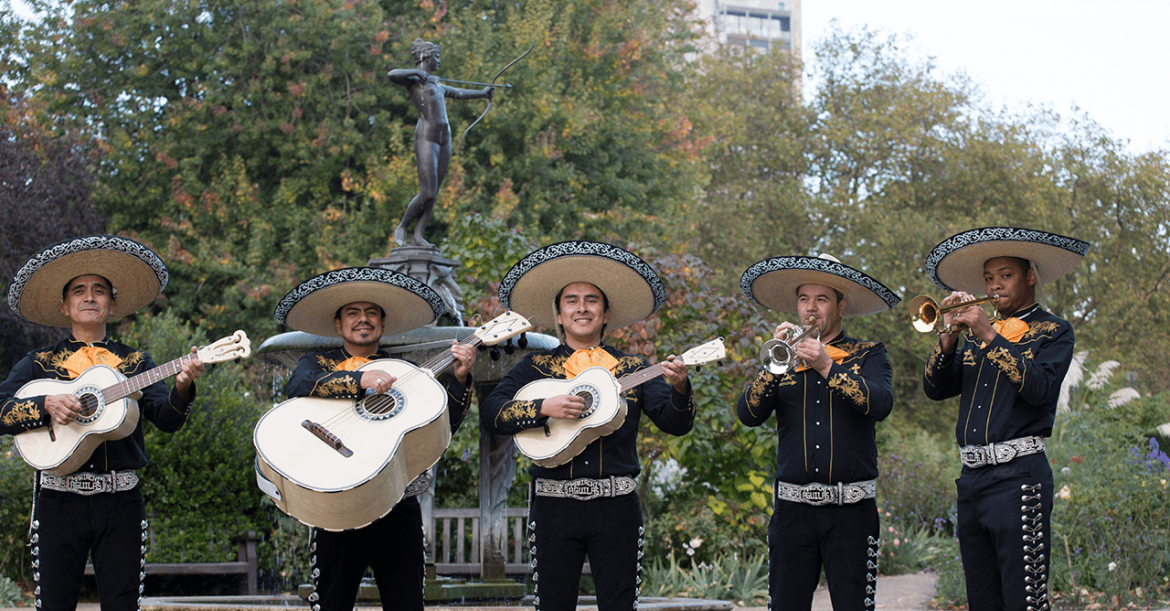 Most Mariachi acts are happy to perform whilst roaming and can take requests on the spot; some will only perform acoustically to ensure that they can sing whilst strolling whilst others can take to the stage to suit your event. If you are unsure then you can always check with one of our agents before booking, we are more than happy to help plan your perfect piñata party.
So, from sunrise to sunset, from serenades to slammers, what better way to spice up your event than with one of our top Mariachi acts?
For more information on how we can help with please contact us at Warble Entertainment on 0845 643 9384.
Published by Warble Entertainment