We thought it would never happen, in fact the more cynical among us wondered whether it could even be a huge publicity stunt but finally, Brangelina have tied the proverbial knot. This was a long-awaited celebrity wedding and got us thinking about the showbiz nuptials playground and the inspiration that comes from these often spectacular "money is no object" events. While many of us don't have the budget for a celebrity wedding there's no reason why you can't still feel like a star on your big day nor is there any reason why you can't inject some celebrity style into your event. We look at what you can do to bring some A-list glamour to your wedding day.
Shhhh… it's a secret
The first thing that you could do is take a leaf out of some of the celebs books and have a "secret" ceremony. This means send out your invitations WITHOUT a venue, confirm the venue just a few days before and shroud it in intrigue, excitement and of course, secrecy. Brad and Angelina had a secret ceremony as do most of today's celebrity couples. A few months ago, Cheryl Cole or should we now call her Cheryl Fernandez-Versini wed in a secret ceremony with only her nearest and dearest being invited. If you crave a small wedding with minimal fuss – just invite your besties and closest family to a mysterious secret ceremony – we don't suggest you wed in France like Brangelina or Cheryl only giving guests a few days to organise themselves but there is definitely something fascinating about not knowing where the venue is going to be. You could even leave some cryptic clues in the invitations too – be creative!
Grandiose Music Maestro
On the theme of Brangelina, this celebrity couple did stick with some tradition and at the end of their ceremony they paraded out to the sounds of Mendelssohn's 'The Wedding March'. This is still ever-popular at weddings, so if you want romantic melodies Warble's collection of harpists, choirs, violinists and pianists (not to mention other accomplished instrument players) will create a phenomenal rendition of 'The Wedding March' as you leave or enter the ceremony.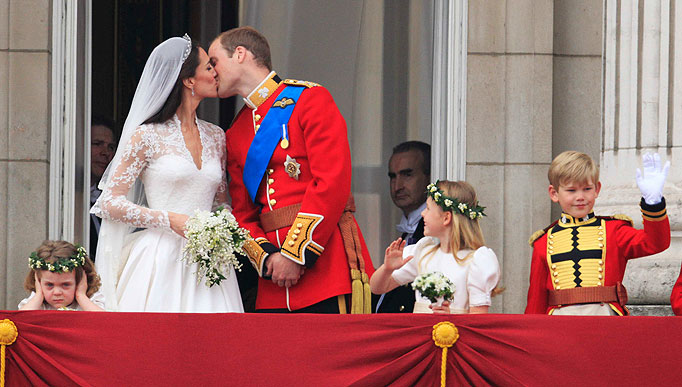 A Balcony Kiss
You could have a balcony kiss! Why not have a Royal Wedding style kiss just like Wills and Kate, if your venue of choice has a balcony? There's no reason why you can't throw your bouquet from this height too (provided it's not too high, you don't want wedding casualties!). Plenty of hotels, country house manors and banqueting houses have balconies; ask first if you can use them and as the reception begins or after your photographs you can greet your guests with a "royal" kiss.

Invite some Celebrities
OK, we know that you might not have David Beckham's phone number in your iPhone but it is possible… We can't promise you David himself but we can get you as close as you can to a celebrity guest list. Warble Entertainment has our very own famous people guest list all available to join you at your wedding. So if you crave the Beckhams, a David and Victoria lookalike can attend and greet your guests or just mingle with the crowd, Del Boy is always a firm family favourite, or be flamboyant and invite Dame Edna… Darlings! We can also provide Madonna, John Cleese, Marilyn Monroe, Elvis Presley, David Brent and so many more to WOW your guests and we can even get you close up with one of the royals and have Prince Charles make an appearance.
As far as the celebrity music, Warble can organise an ABBA Tribute as your band (not many people can say Abba played at their wedding!). Alternatively, Robbie Williams or even Kylie Minogue will take your entertainment to another level!

Be Colour Wise
For those of you who remember the Beckham's wedding back in 1999, it was entirely themed in purple so you could take a leaf out of their book and choose a colour to reflect your personality. Victoria even wore a purple wedding dress, that's something you wouldn't forget in a hurry. If you want to go one step further, choose entertainment to complement your wedding, so if you want a pink wedding, you could entertain your guests with Pink Mud – an all-girl Rock band able to perform a variety of incredible music including songs by Amy Winehouse, Lady GaGa, Katy Perry and The Pretenders for example.
Add the 'Magic' Touch
Abbey Clancey and Peter Crouch tied the knot in 2011 at the Stapleford Park Hotel, a fabulous looking country house manor steeped in rich British history. They kept it traditional and small (120 guests) with a meal in the Orangery room and entertainment included a live band, karaoke and a magician, so small elements such as your own magician for your big day, during the reception or even the meal make it that little extra special. Magicians can perform their own set or if you prefer, like the Crouch couple, have them mix and mingle with your guests. Choose from modern magic to traditional and of course, magicians are an excellent way of keeping children engaged and entertained!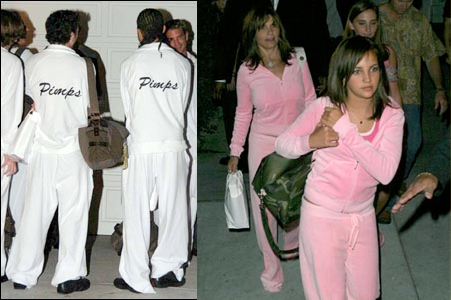 Low Key… like Britney
Finally, if you want to keep it extremely low key, then you can seek some inspiration from one of Britney Spears' weddings. She and K-Fed chose to get married in a quickie ceremony supposedly just 5 minutes long and the guests were given Juicy Couture tracksuits to wear while they were served a menu of chicken wings, ribs and cheeseburgers. The after ceremony party was held in a nightclub with no live band – so if you prefer disco fever then Warble can provide a selection of outstanding DJ's and wedding discos complete with party paraphernalia to keep your guests on the dance floor all night long.
For more information on your celebrity wedding entertainment, contact Warble on 0845 643 9384.
Published by Warble Entertainment