Warble loves Rock 'n' Roll and so we're very happy to be presenting this blog from one of our favourite Rock 'n' Roll bands – Leicestershire based rock and roll band The Jet-Setters. They've taken some time to talk about why they do what they do… and might we say they do it very well!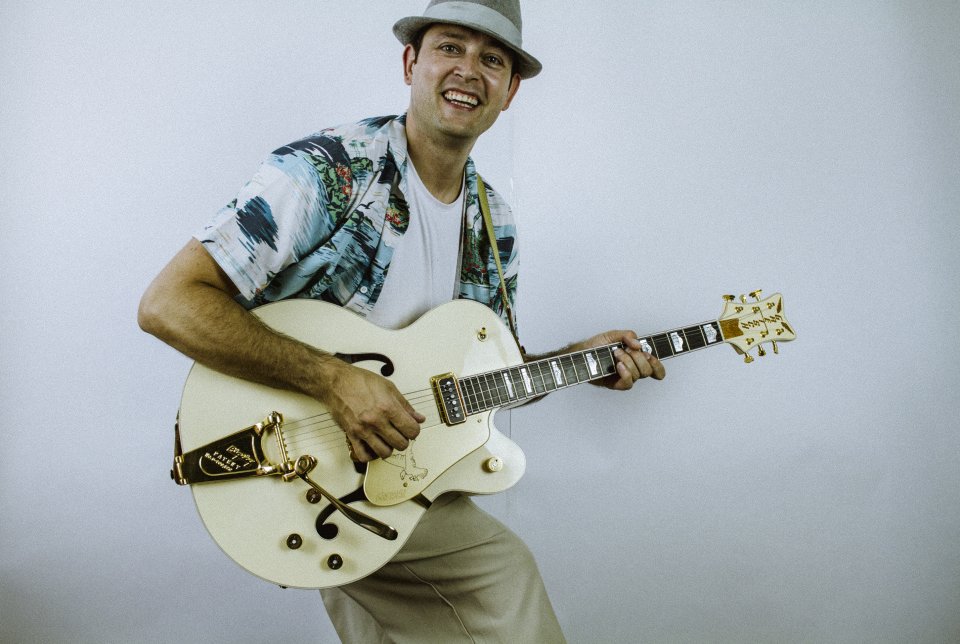 "It's easy to fall in love with Rock and Roll because the music is so bloomin' brilliant!  Is there a better era of party music that has shaped so much musical history?
The reasons why we formed the Jet-Setters are many; the music just seemed to be absolutely perfect to be played live for others to dance to! 1950s music just seemed to be the perfect tonic because at the end of the day when you book a band you want to throw a brilliant party that leaves everyone thoroughly entertained and 'Rock and Roll' was made for dance halls and for partying to.
The entire band has had a healthy obsession with rock and roll from an early age and to be playing this style of music to celebrate a special occasion for someone is simply fantastic. Often our rehearsals are just as much fun as gigging… The fashion is not too shabby either!
It never ceases to amaze us the reaction from crowds. They really do throw themselves onto and around the dance floor. The music has this hypnotic attraction and as soon as they hear that 'rock and roll' sound crank up then the party is well and truly in full swing.
The era of 'rock and roll' just seems to be one of those special times when the song writing planets aligned to create for a short period some of the best and most popular music in history.
Another great thing about playing rock and roll is the lengths the audiences go to enjoy themselves. Often clients will throw a whole rock and roll themed party with decorations and fancy dress. We've lost count the number of times we have walked into what felt like the set off 'Back the Future' or happy days! One birthday party we played the client hired an entire set from the 'Dancing on Ice' TV show just to create a special 'rock and roll' atmosphere for their guests.
We are currently in full swing for the wedding season and the responses from clients on their big day have been very humbling. Wedding parties are great fun for us to play. The music transcends generation gaps and there's nothing better than seeing granddad rock 'n' rolling with grandma whilst the grandkids try to keep up! The music really brings different generations and families together.
In order to 'get it right' as a band we spend a lot of time rehearsing and sourcing the right equipment to do justice to the music we love. Every song has a unique vibe, swing and feel and needs to be played with passion and precision. Rock and roll was born out of a combination of Jazz, Swing, Blues and recreating this combination of sound is often overlooked. The band spends a lot of time unpicking the original recordings to discover new backbeats or double bass lines that emerge that all contribute to the feel of the original song. Trying to re-create Chuck Berry's intro to Johnny Be Goode can be learnt in minutes but can take months if not years to master!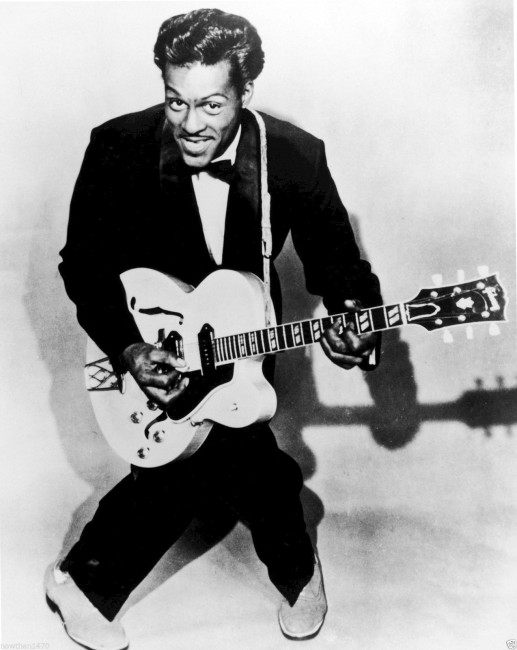 When we realised how powerfully entertaining this genre of music is there was never any turning back for us. The effect it has on all audiences is simply brilliant and we feel incredibly privileged to be able to entertain audiences with this kind of music. Elvis never leaves the building when we play and as long as the Jet-Setters are around 'Rock and Roll' will never die!"
Indeed! Long live Rock & Roll, and thanks to the guys for this great blog 😀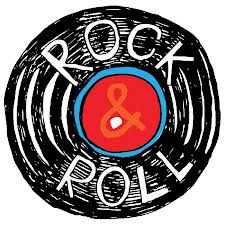 Published by Warble Entertainment