Georgia and Adam booked The Mixtape as their evening wedding band at Pangdean Old Barn in Brighton and have kindly shared their highlights along with great planning tips and advice for other couples.
What was your best single moment of the whole day?
For the bride it was saying I do in front of all of our friends and family. For the groom, not being nervous standing at the front of the aisle and then turning round and seeing my future wife walking up the aisle.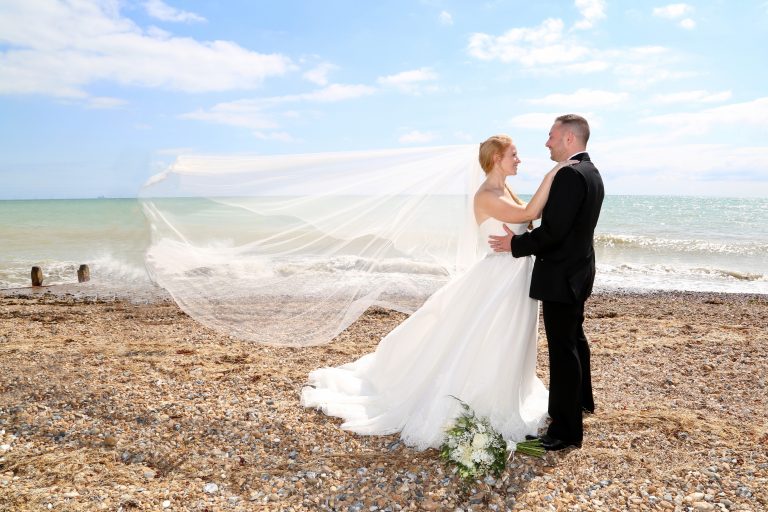 Why did you pick your venue?
Pangdean Old Barn blew us away when we first visited them and they had an incredible attention to detail. The people who worked there put our mind at rest that they would do everything and anything to make our day exactly what we wanted it to be. We had been to many other places where they charge you for every little thing you need whereas Pangdean gave us a fixed rate and we could have anything and everything we could think of, including their gorgeous olive trees.
Did you have a specific style or theme for your big day?
We had the colour theme of emerald green (my birth stone and my husband is from Ireland) and we went for a wooden and natural theme to go with the barn.
How did you hear about the act?
My mother found the band on the internet when an original plan fell through and actually I am glad it did as The Mixtape were amazing.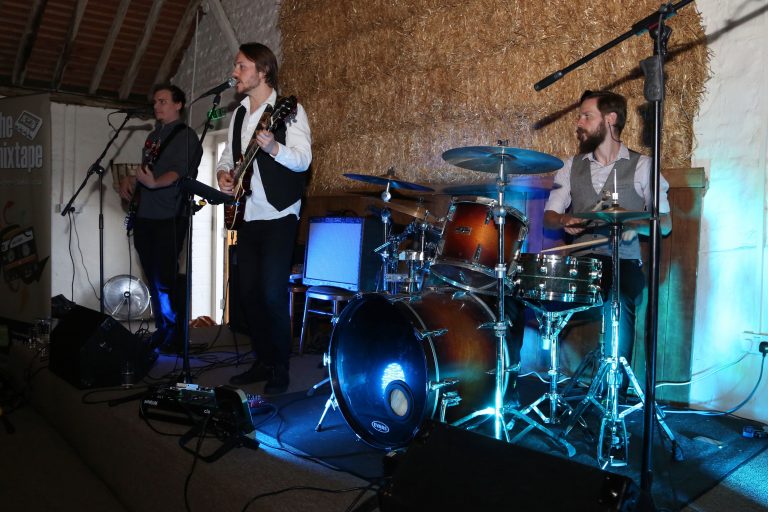 What did they bring to your day?
Before our day had even started they had been in contact with us and had been very reassuring and accommodating to us. We sent them a list of songs that we wanted them to play during the DJ sets which they did. They were fun and lively on the night and got a guest involved in the singing.
Did you have a first dance song and what was it?
We had the song – Perfect by Ed Sheeran, it was wonderful and my husband spun me around before the rest of the guests joined in.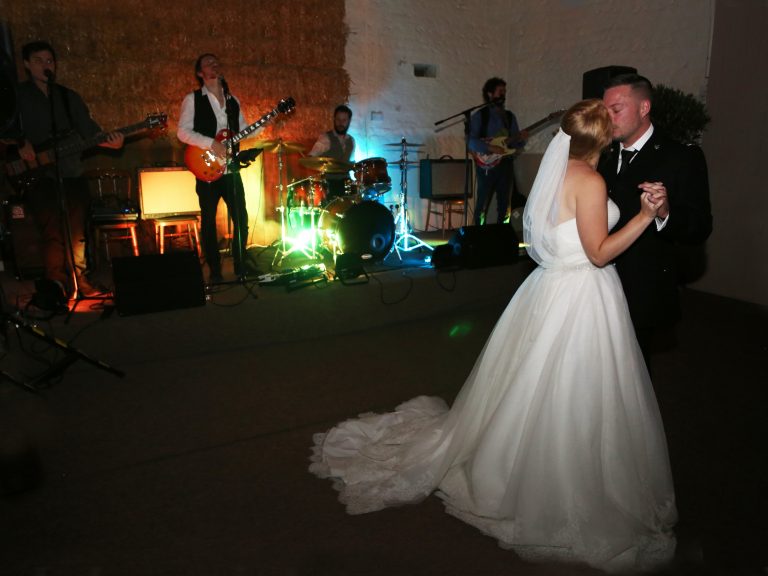 Where did you draw inspiration or find suppliers for your wedding?
We found our florist on Facebook and our venue on the internet which came with its own caterers. My wedding dress came from Canada where my parents live and our wedding bands came from Ring in Brighton as that is where my engagement ring came from. They had been lovely when Adam went to find my engagement ring and made it to his ideas. I read a lot of magazines to find ideas for things during the wedding day. We found our wedding car on the internet as I wanted an old American car and the photographer at a wedding fair.
What did you think of the service provided by Warble?
The service was wonderful. They kept us informed and called us back to sort through final ideas and to check everything was going ok.
Best piece of advice for other couples planning their wedding?
Remember who is getting married and make sure you are both happy with what is planned. You cannot make everyone happy.

Looking back is there anything you would change?
We would have spent less time on the beach and more time with our guests at the wedding reception.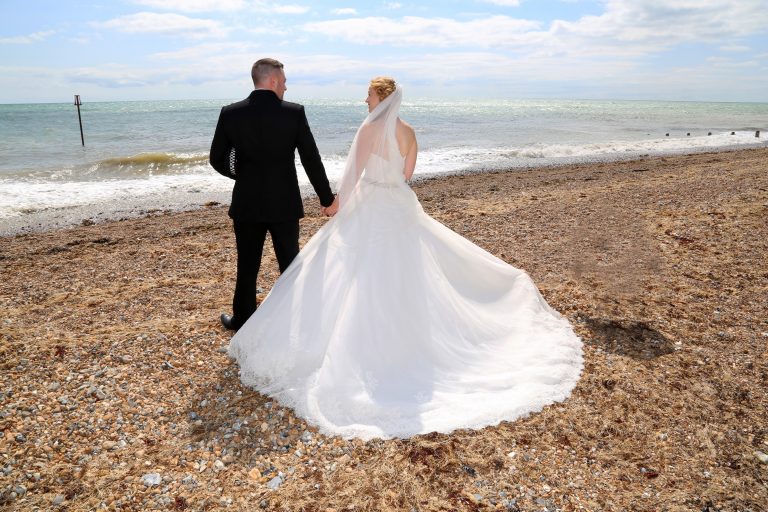 Name your favourite suppliers from the day:
My Bouquet Day – Flowers

The Cutting Shed – Wedding Hair

The Mixtape by Warble Entertainment – Band

Bow Field Hire – Wedding Car

Pangdean Old Barn -Wedding Venue

Hunger Pangs – Caterer

Steven Etheridge – Photographer

H Luckett & Co – Bus Company
Published by Warble Entertainment