So, we've been busy being film stars over the last few weeks and are currently awaiting a call from Hollywood. Well… we might be slightly exaggerating the truth a little but we have made a film and it would be nice if someone from Hollywood called us.
We've actually been filming a trailer to help promote our annual charity Halloween event – The Monster Mash Ball.
The short film includes some familiar faces from Warble and event supporters as well as some of the local sites in Crewe & Nantwich.
We're hoping to raise lots of money for two fantastic charities at this year's ball so we'd really appreciate your help in sharing the video to create as much awareness and sell as many tickets as possible!
The trailer has already received some great local press coverage and within the first 24 hours has received over 5,000 views! Anyway, enough with the waffle… on with the show!
For the longer version of the video and all the information about the ball including the awesome live entertainment and details of how to buy tickets please visit www.themonstermashball.co.uk
We'd love to hear what you think including any nominations for best actor and worst dressed! 😮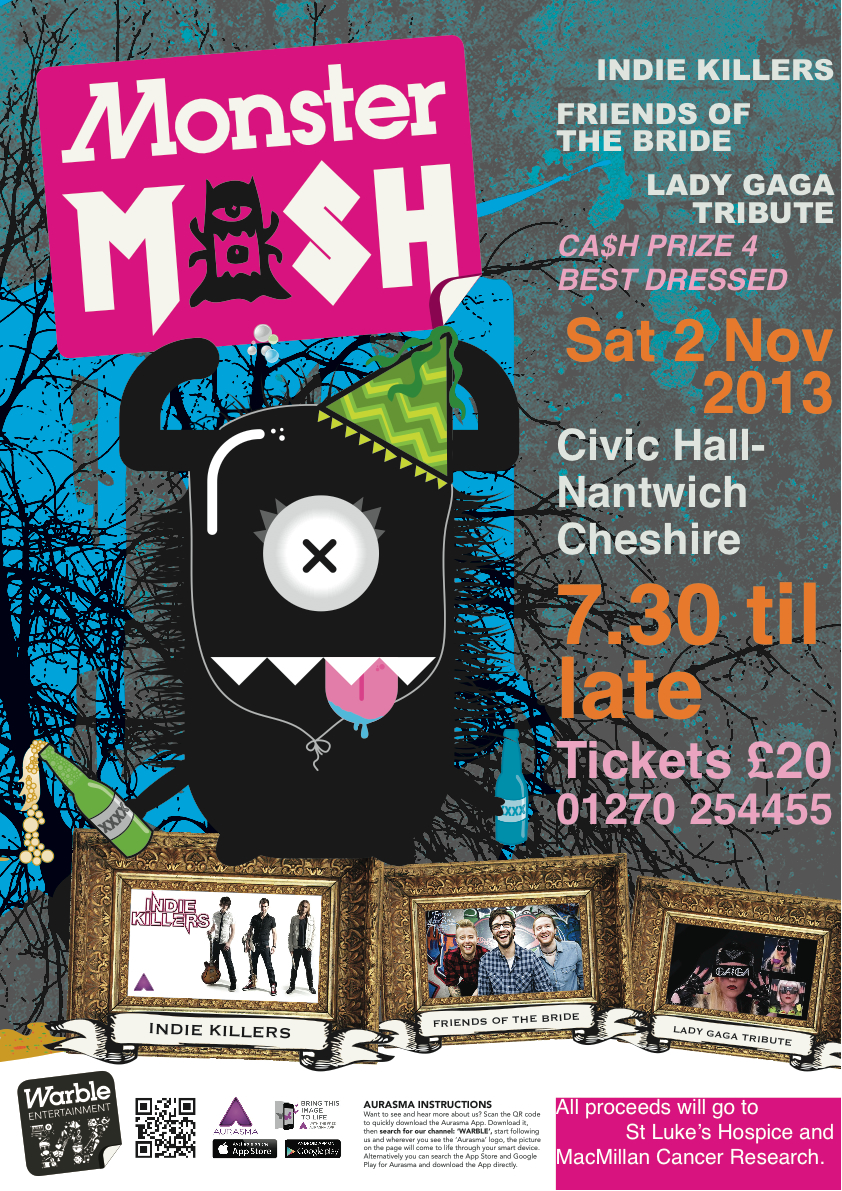 Published by Warble Entertainment