It's happened and you said yes! You've got your ring, you've had your engagement celebration… you've even been dress shopping and perhaps dropped hints to your groom about his attire for the big day… but, have you booked your wedding entertainment? There are many reasons to book your wedding entertainment in advance and one of the the biggest and most important reasons is because the entertainment you've set your heart on might not be available if you don't! So, as soon as you've got your date firmed up make sure your wedding entertainment for the big day is ticked off the list!
Have A Chat With Your Fiancé / Fiancée
In fact, once you've decided on a wedding date, if you're uncertain about the type of entertainment available, start doing your homework which will help you make the all-important decision. Rather than being an overwhelming task, it can be fun but left to the last minute, it can be daunting. Make it one of your priorities because having the right entertainment planned for your wedding day will make the difference between just another wedding celebration and a wedding party that guests talk about… for years to come! Start discussing with your fiancé or fiancée what type of entertainment you're looking for. Was there something you saw at another wedding you loved? Are you interested in having a theme, such as a Festival Wedding or a Vintage Wedding? Perhaps you want to be completely original and choose something no one has seen before… or, maybe you want lots of different entertainment at different points of the day… it's always helpful to have some ideas of your own already but don't worry if you don't!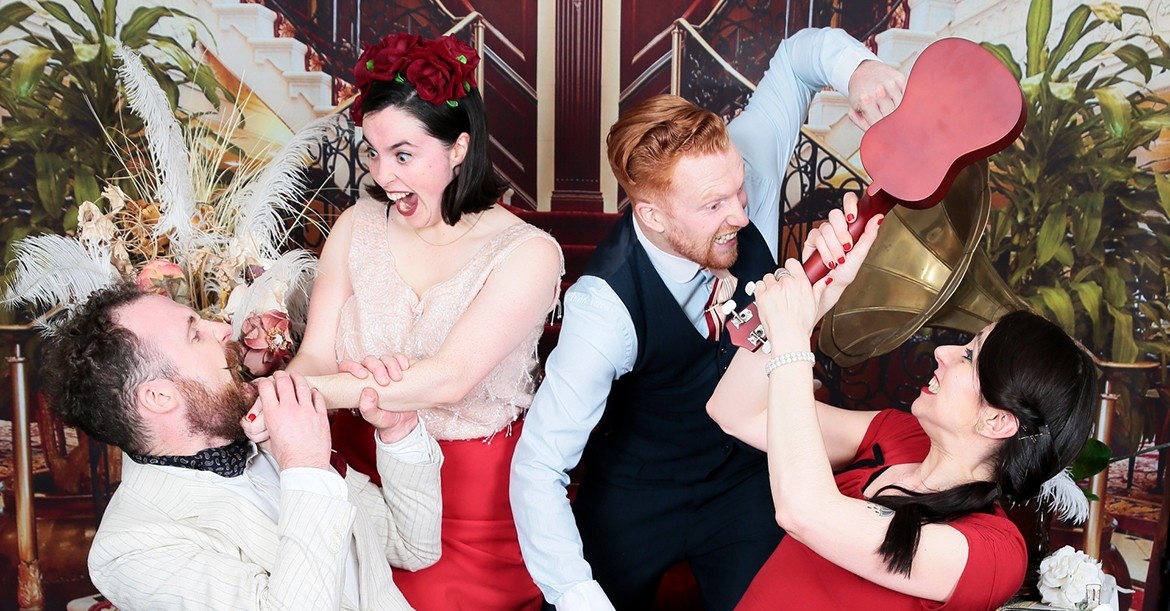 Choose A Reputable Entertainment Agency
So now we've got you thinking about booking your entertainment and even the type of entertainment you might want it's advisable to choose a reputable entertainment agency to organise everything for you. This gives you complete peace of mind that there will be no unwanted hiccups on the day, because it's vital that everything needs to run 100% smoothly. Using someone like us at Warble Entertainment gives you a guarantee that everything will be brilliant – taking away some of the stresses associated with wedding planning.
The other massive advantage of using a well-known, established entertainment agency is the comfort of knowing there is always someone at the end of a phone to talk to if there are questions that come up, and we promise, there will be! Plus you can take advantage of our huge fountain of knowledge when it comes to wedding entertainment and we will help you choose the right type of entertainers, bands, discos, lookalikes and perhaps even choose some other exciting or alternative wedding entertainment ideas such as magicians, caricatures, stilt walkers, circus entertainers and more! We can even help you surprise someone special like the groom, the bride or maybe the mother/father of the bride because we have such a huge roster of out of this world acts… you'll find there's something for everyone! Also, if you are planning on having a themed wedding we will be able to help make sure all the entertainment matches the day… whether it's a Rock & Roll Wedding or a Romantic Wedding that you have planned.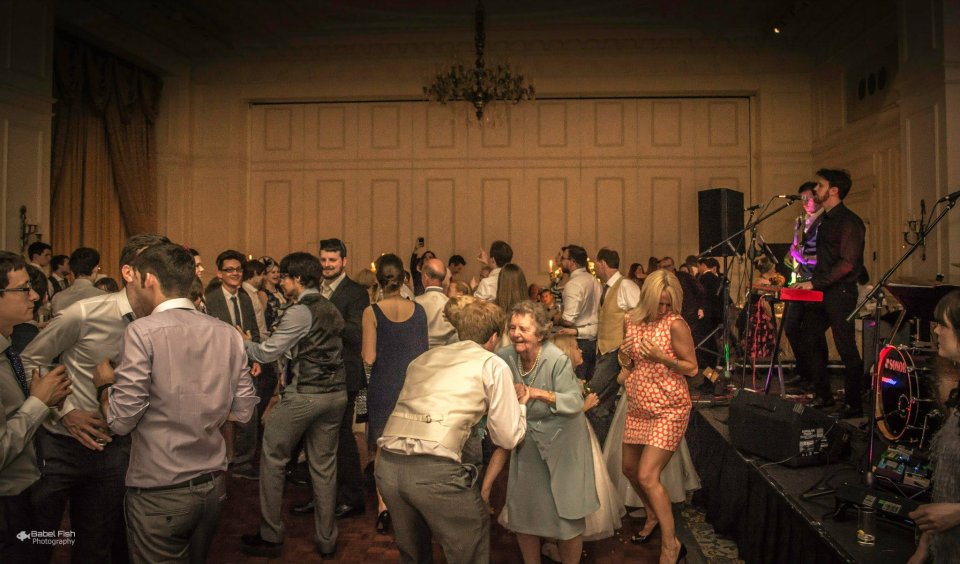 Do Your Homework
When you talk to us we will get a good idea of the type of entertainment you want for your wedding. Even if you don't know yourselves, we will get a feeling for the type of day you're planning, perhaps the theme you've chosen (if any) and we will ask you our own questions to help us understand the things you love… and the things you don't! So between you and us we will come up with some suggestions. Of course, you might already be completely sure of what you want, in which case we will deliver it! For those wedding couples who aren't sure we pride ourselves on being able to work it out for you. We may even possibly be able to arrange for you to see some of our artists performing at showcase events so you can see them for yourselves and make your own informed decision. Of course, you might be unsure as to whether you want a band or a disco… or, even both – by seeing our entertainers in action you will hopefully make that decision easily. All of our artists are professionals and they have played or performed at a high-level guaranteeing you a day and night to treasure, we even have many well-known artists on our books!
Book Early!
Once you've decided on the type of entertainment you want, as the saying goes, book early to avoid disappointment. There's nothing worse than seeing something you love and waiting a while to book it only to find it isn't available on your date. At Warble we will only recommend bands, musicians or entertainers that are available for your date, obviously we can't guarantee they will remain available, so as soon as you're sure… book it and get it confirmed! There is no hard and fast rule when it comes to hiring a band or entertainer, but we do recommend that brides and grooms confirm their first-choice entertainment around 12 months in advance – just to be safe. But, don't panic if you are the kind of couple who leave things to the last-minute because with our huge roster of professional acts we are confident we'll still be able to book some great wedding entertainment for you. Whatever we can do to deliver what you want – believe us, we will pull out all the stops.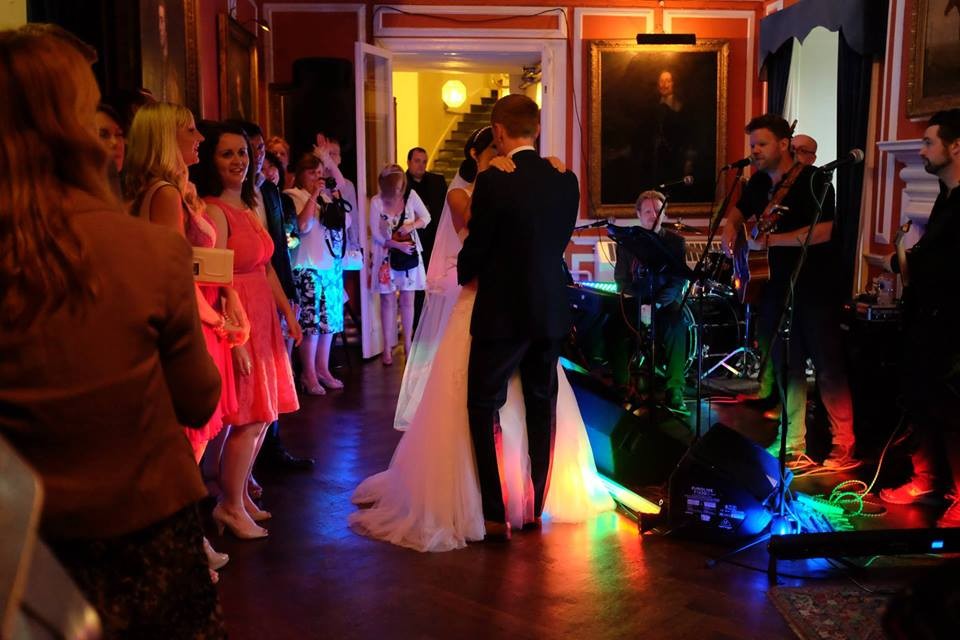 Do Your Dance!
Another great reason to book your wedding entertainment (well, especially your wedding band) early is the first dance! Leave it too late and you might miss your steps. Many wedding couples these days practice first dances (because after all, practice makes perfect!) and so making sure you have given yourselves plenty of time to get it right is essential. Especially if you are planning a complicated surprise flash-mob style first dance 😀
Get Your Entertainment To Fit Round Your Day
Rather than the other way round… If you have booked your wedding entertainment in advance then you will get pick of the timings! This doesn't apply to bands or discos because they take up most of the evening entertainment, but, if you wanted a fire eater pre-dinner, or, a magician moving from guest to guest during courses, you want to know they are available to suit your timings. Remember, many entertainers do two or three different functions in a day… so get in early!
In conclusion, to answer the question… 'is it time to book your wedding entertainment?' – the chances are if you're reading this, it is! And, even more so if you know your wedding date. So, don't wait any longer, call us on 0845 643 9384 and we'll arrange something so extra-special you'll leave your guests desperate for more!