Jennifer and Jonathan got married in at Paradise Cove in Florida recently and booked The Kickstarts for the evening reception at Laceby Manor Golf Resort for friends and family who couldnt make it to Florida when they got back.
The Kickstarts really got the party going and kept it that way right to the end of the night.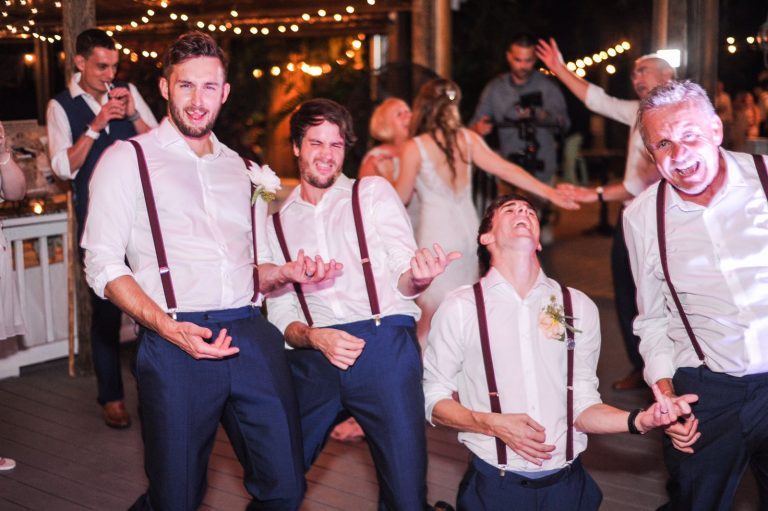 What was your best single moment of the whole day?
The whole day (and evening reception) was incredibly fun so it's almost impossible to pick a specific moment.
For me personally though, it was the moment I learned my wife Jennifer had arranged for Stormtroopers (we're both huge Star Wars fans) to show up halfway through the day for pictures.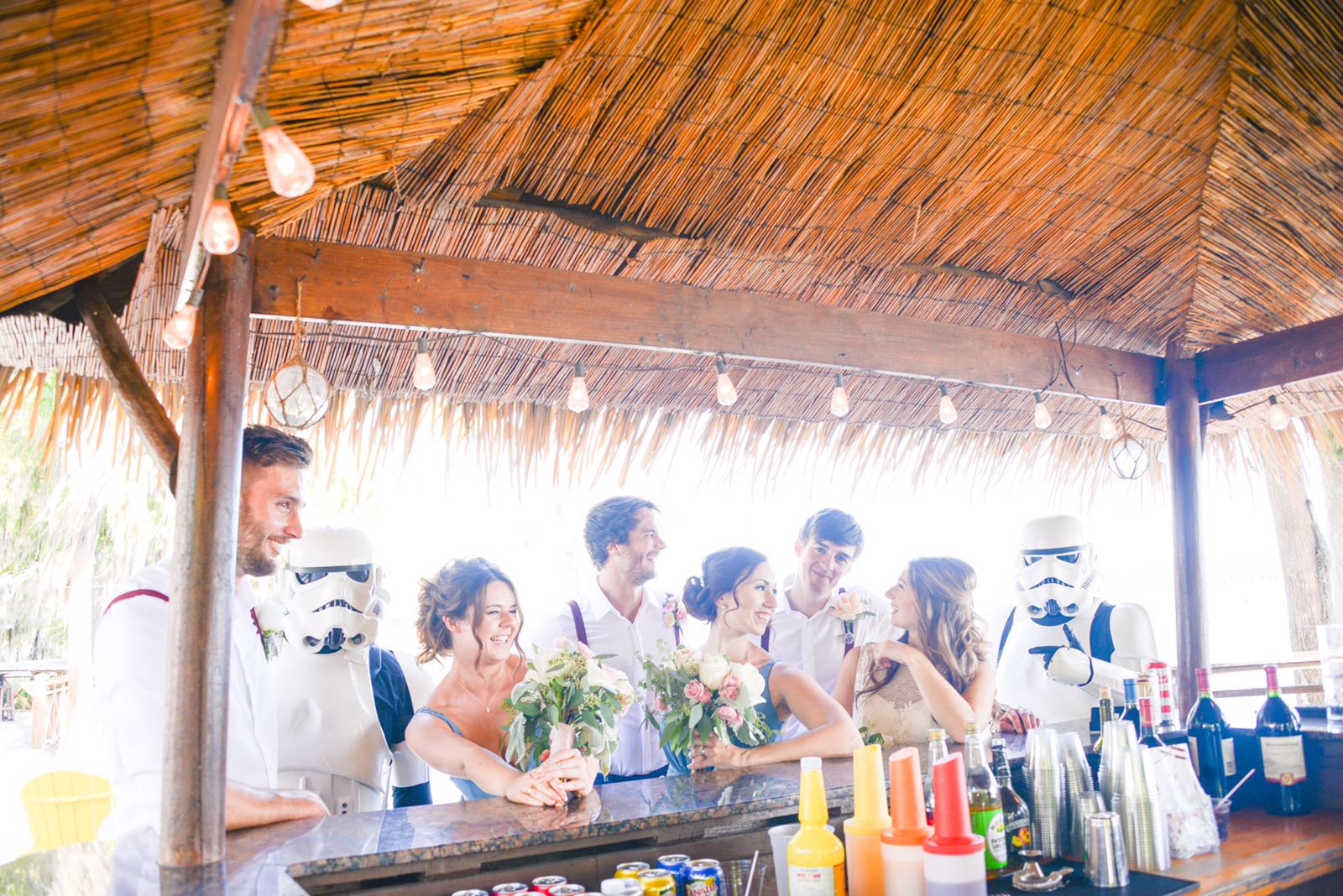 Why did you pick your venue?
Orlando has always been a special place to both of us. Jennifer's sister lives in the local area and we have many friends in the US. So we decided to have a small wedding in the area. My Sister-in-law to be found the very picturesque Paradise Cove in Orlando and took some pictures and videos. We knew then it would be perfect for a small wedding.

We then booked an evening reception locally in the UK for our family and friends who couldn't make it to the wedding day in Florida. We booked Laceby Manor Golf Club after attending a few of our friends' receptions there and having a great time.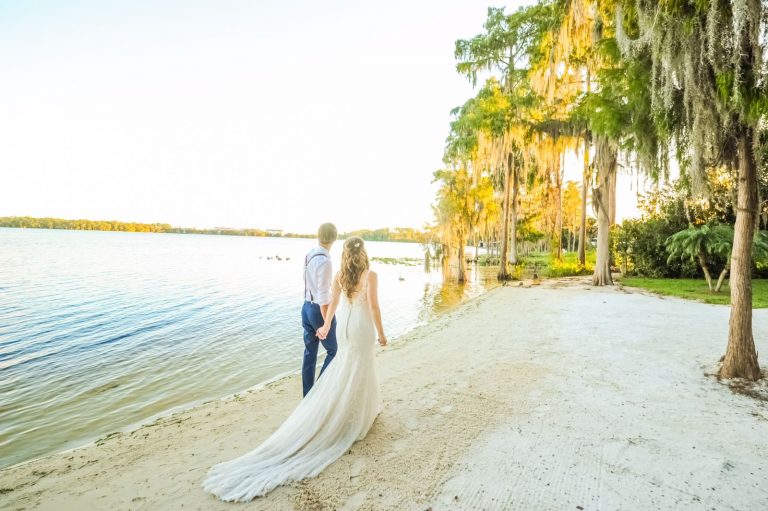 Did you have a specific style or theme for your big day?
We decided not to have a specific theme for the wedding but wanted to make the day very personal to us as a couple.

With this in mind, we wrote our own ceremony and vows and even had a friend of ours in Olando perform the wedding ceremony for us. We also added touches of our relationship in the details of the day (on the table-chart, guest book and wedding signs we made throughout the venue).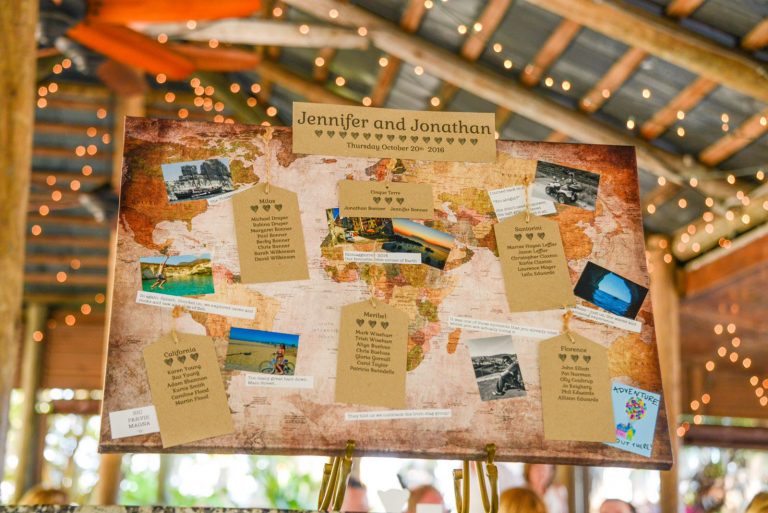 How did you hear about the act?
We found the Kickstarts on the Warble Entertainment website. After reading all the positive reviews it felt like a no-brainer to get them booked for our reception.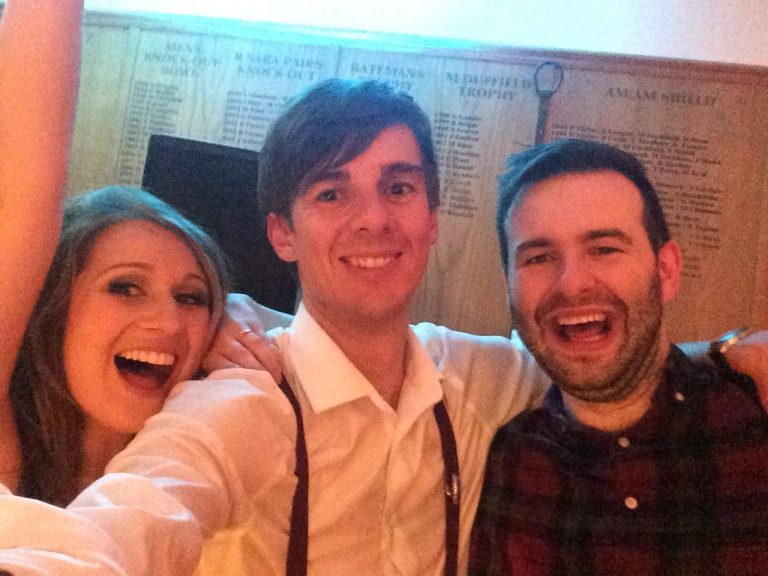 What did they bring to your day?
Besides being a great bunch of guys, the Kickstarts really got the party going and kept it that way right to the end of the night. As soon as they started their set, the dance floor was packed out. The range of music the band played meant that all our guest's tastes were catered for. They even kindly DJ'd for an hour after they finished to keep the party going right to the end. I even ended up crowd surfing at the end of the night!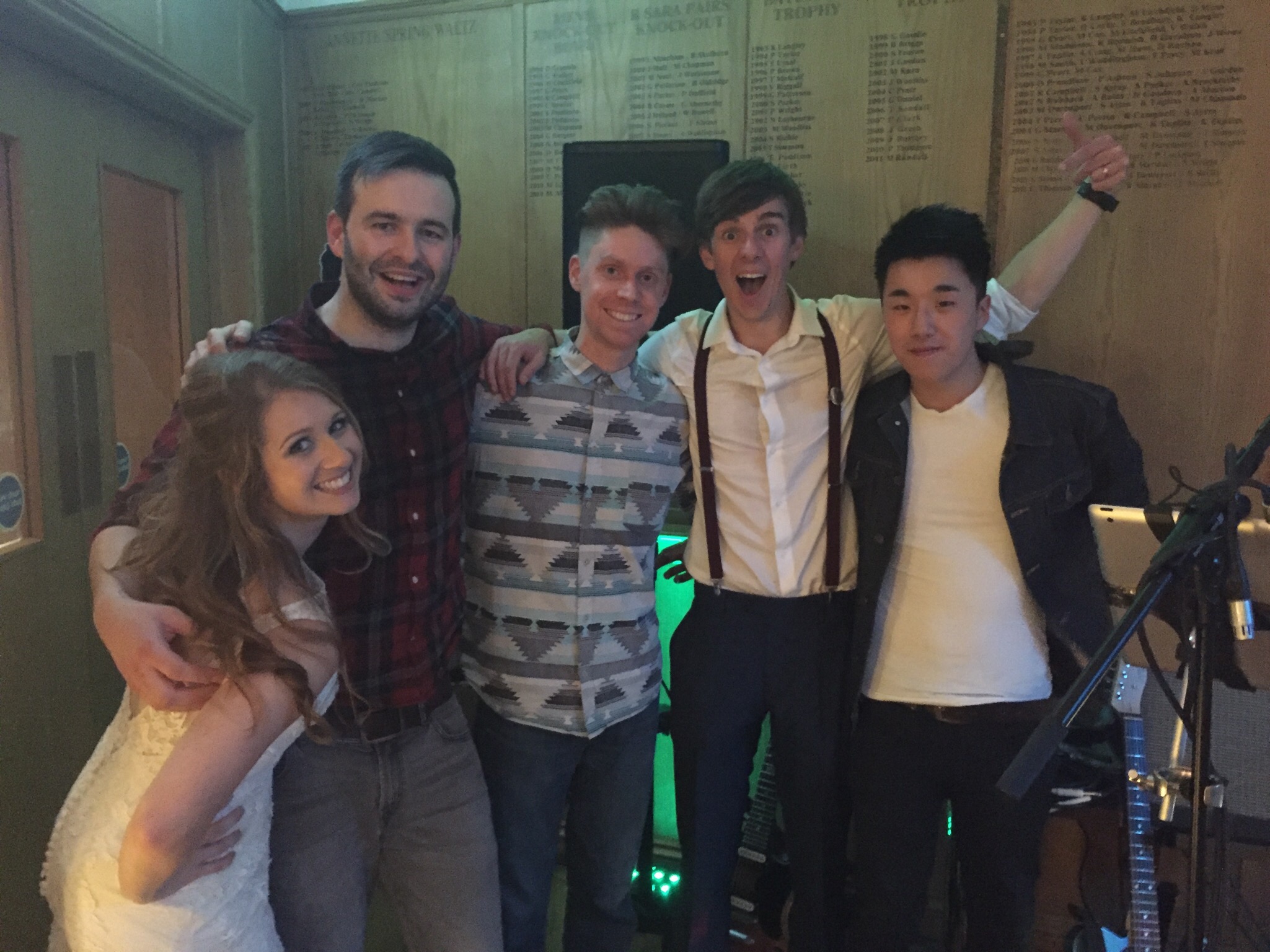 Did you have a first dance song and what was it?
Our first dance was an acoustic cover of Randy Newman's "You got a friend in me" (from Toy Story) by an artist called OrtoPilot.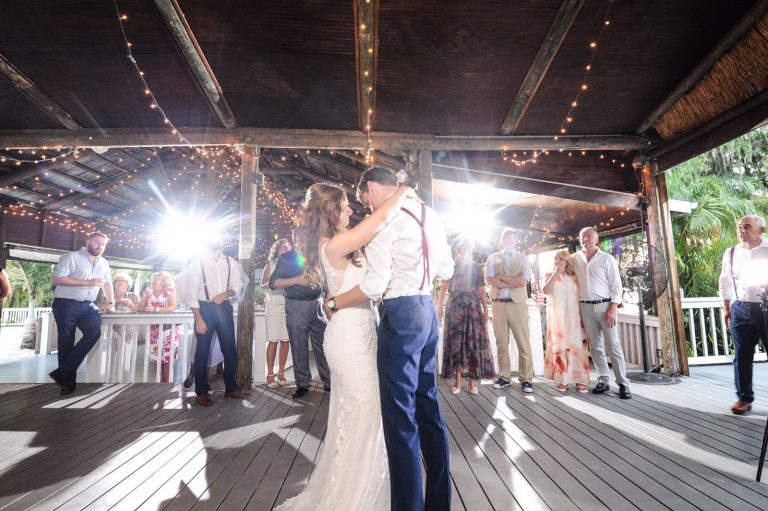 Where did you draw inspiration or find suppliers for your wedding?
Jennifer mostly found inspiration on Pinterest, Rock My Wedding (online blog) and various wedding magazines.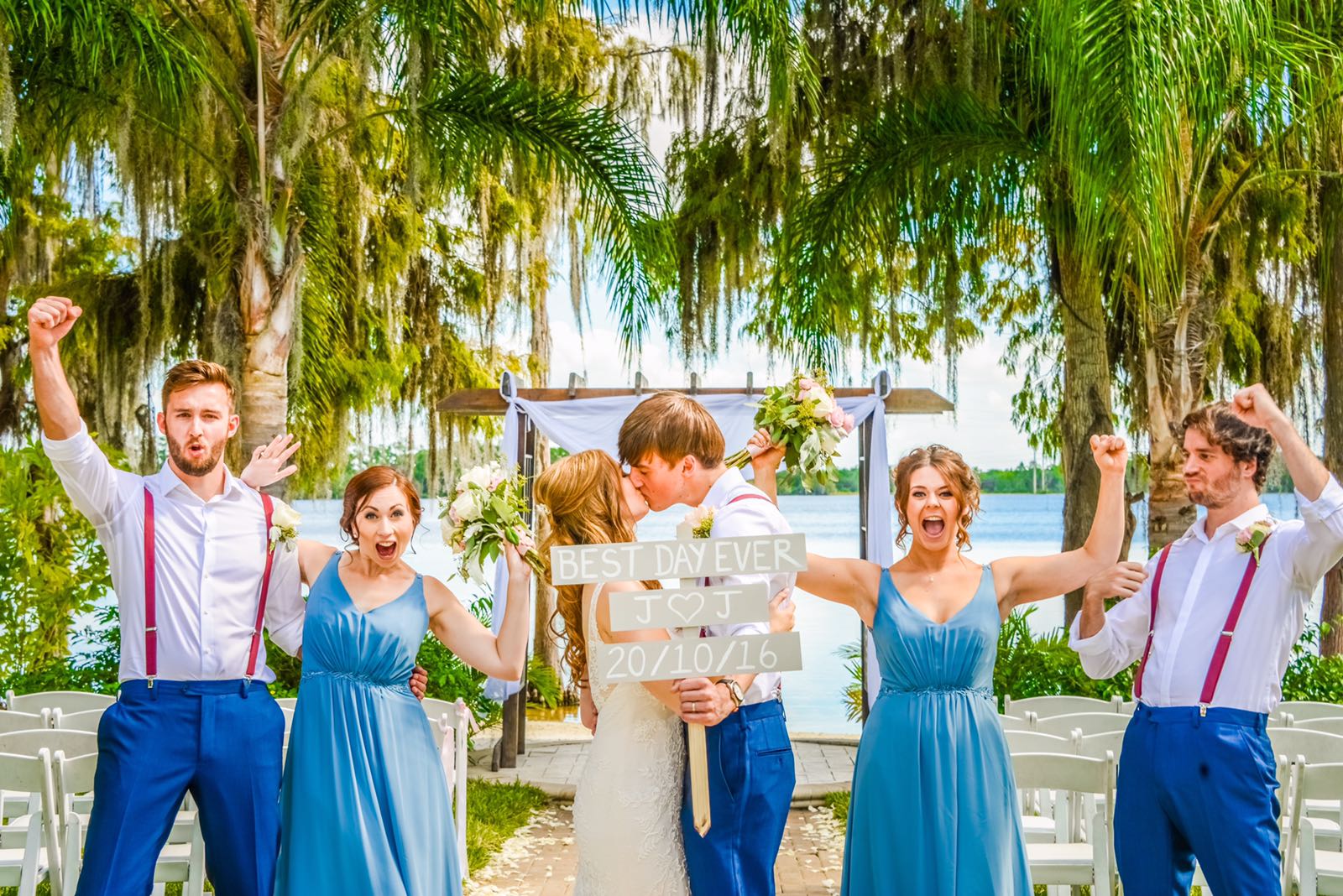 What did you think of the service provided by Warble?
Warble was fantastic. Niki was pleasant, incredibly helpful and kept me up-to-date on anything we needed to arrange. The search filters on the website also made it easier to find a band that suited our party.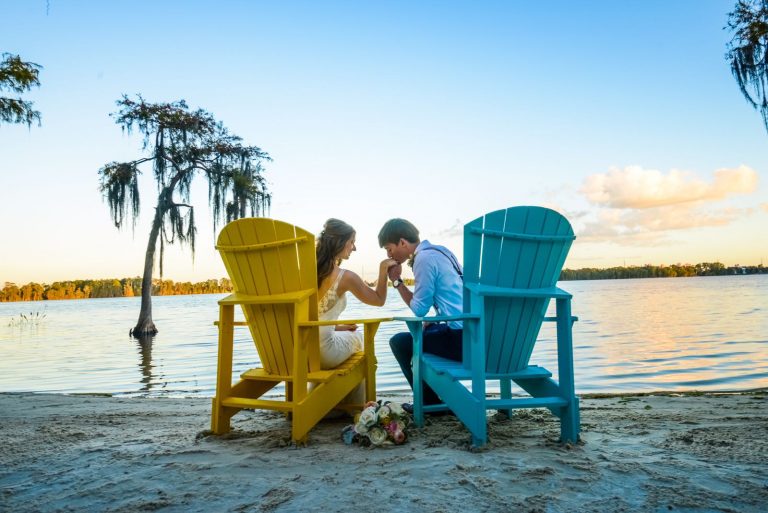 Best piece of advice for other couples planning their wedding?
Don't worry if the slightest detail doesn't quite go as planned. There is so much happening on the day that your guests will not notice, and chances are, you won't either. Just have fun!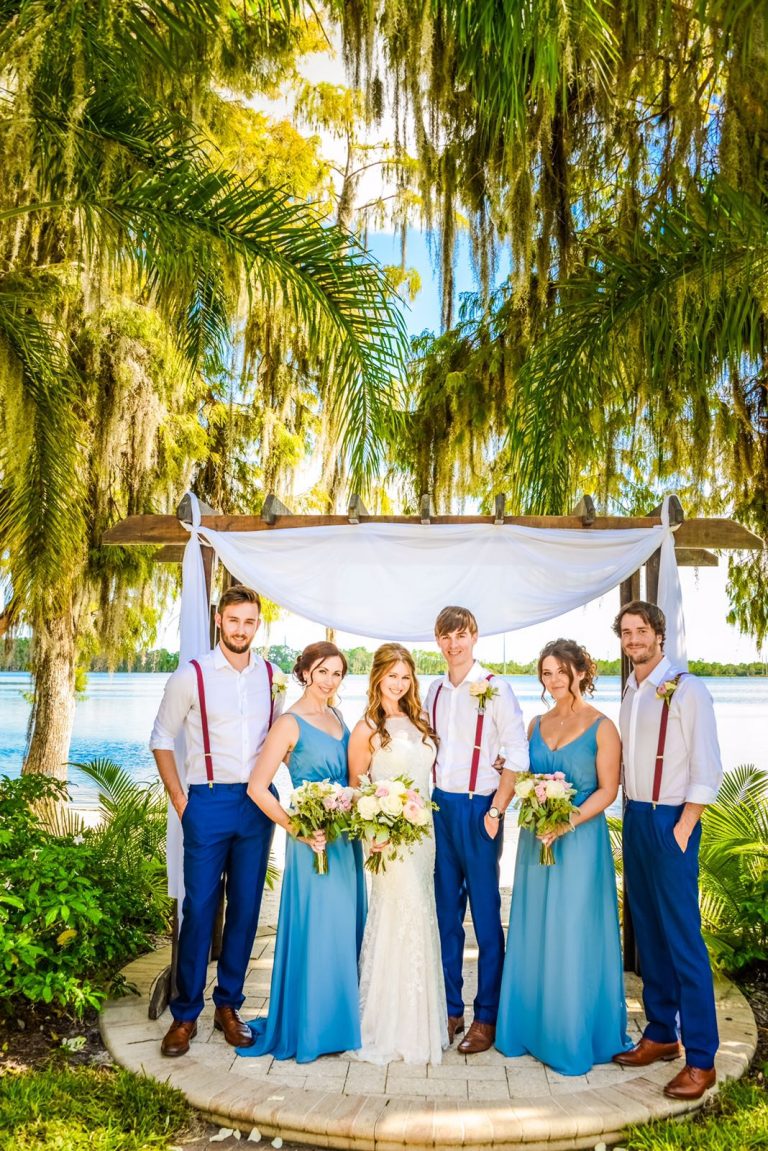 Looking back is there anything you would change?
Only the fact that we can't re-live it again every day! It really was the best day of our lives and wouldn't change a thing.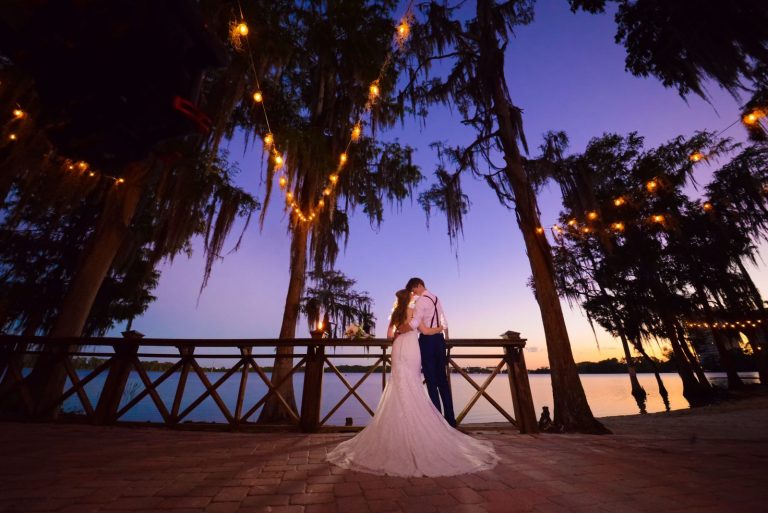 Suppliers:
Photography: Misty Miotto Photography (Florida).
Videography: Brandon Kari Producitons (Florida).
Wedding Coordinator: Elegant Weddings of Orlando.
Venue: Paradise Cove Orlando.
Cupcakes at evening reception: Katie's Cupcakes (based in Cleethorpes).
Makeup at evening reception: Kate Atkinson (Based in Grimsby).
Published by Warble Entertainment