Chances are there are going to be children at your wedding. Whilst some couples choose to have a child-free day, and you won't be alone if this refers to you, for the most part, weddings do have some children attending. Even if it is a small cluster of bridesmaids or page boys you will normally see little people running around probably with a (slightly) harassed looking adult not far behind them.
For most, children can make a wedding extra fabulous – they look divine in their party dresses or their page boy outfits, who can resist a toddler in a suit? They all seem to enjoy mingling with the adults and they are often the first on the dance floor but there are times when they can be challenging (it is a long day, they get tired) so how can you make sure that they have a whale of a time during your day and are suitably entertained?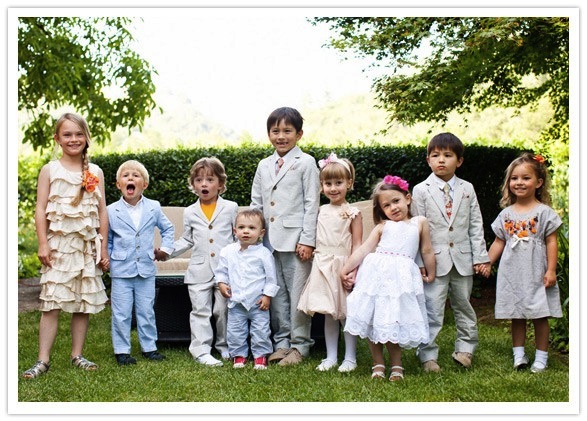 Well first of all, if you only have a small contingency of two or three children, don't worry too much, at Warble Entertainment, we have seen brides and grooms present the children at their table with activity packs which can help during lengthy speeches and they are a thoughtful additional touch appreciated no end by the parents. In a church or during the ceremony a sticker book or a colouring book (pencils only!) can serve to keep them quiet for a little while but during the marital proceedings it should be the responsibility of the parents to keep them quiet so don't worry too much at this point.
However, as you get into the reception and beyond it may be that you want to consider wedding entertainment for kids which will keep them amused. Apart from the photo booth you have booked predominantly for adults and perhaps your caricaturist there are plenty of other options which will be guaranteed to keep them out of mischief! Remember you definitely don't want to overload your entertainment as too much will tip your wedding overboard but by the same token, if you have a lot of children attending then you should consider an entertainer to keep them amused or at least an entertainer that is able to work with adults and children. At Warble we have a variety of specialist children's entertainers and some of them can provide the adults with some fun too.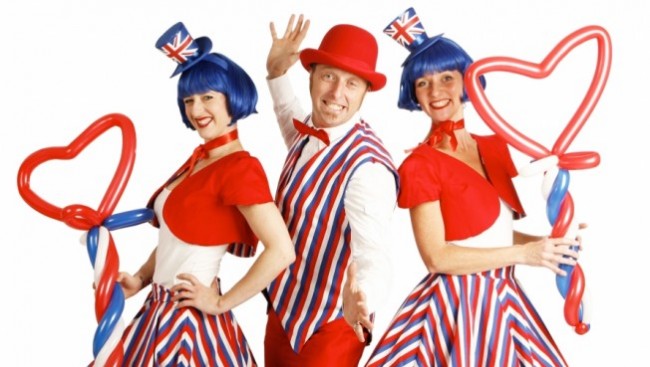 So what works? Children love balloons, and a balloonist will keep them occupied for a long while, designing all sorts of whimsical shapes and animals out of colourful balloons. We have a variety of different balloonists all of whom are doubtless fantastic at what they do. We have Belle's Ballooning Boutique who can even provide their very own pop up balloon boutique and dress the children up in balloon creations with headdresses and hats to fascinators and accessories – a must have for children (and adults too!)!
Or, if you are looking for something with a twist from the norm, how about the talented Gypsy Fox Puppeteers who create incredible artistic puppet stories using shadow puppets? They are able to tailor their show to any event. It's the perfect way to keep children (and adults) mesmerised. Another "different" children's act is Hula Hoop Superstar who has even performed at the 2012 London Olympics. She will happily spend time with the children helping them to learn the art of hula hooping and promises to get them spinning their hoops within a few minutes spending time with her! Perfect to get the children into the party spirit before hitting the dance floor.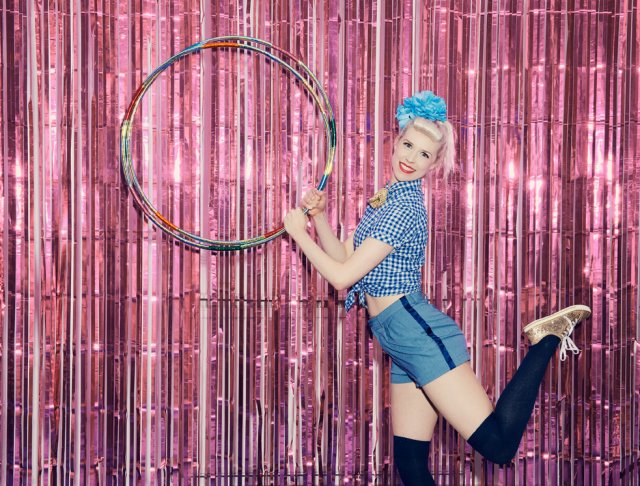 Another great entertainment idea for both children and adults is Warble's very own Jester, Kevin who guarantees to keep everyone smiling with his foolish antics! He can juggle, perform magic (every child adores magic!) tell stories and even eat fire! In fact, Kevin is Northampton's very own Town Jester. He is superb entertainment for all ages.
Of course, you don't have to include any specific children's entertainment at all, if you are having a band or a disco, the children will love to dance and if you get the DJ or band members to throw in a few of the children's favourites they will be delighted. Additionally, many of Warble's DJ's can provide party necklaces, whistles, hats and giant sunglasses if you would like disco paraphernalia included.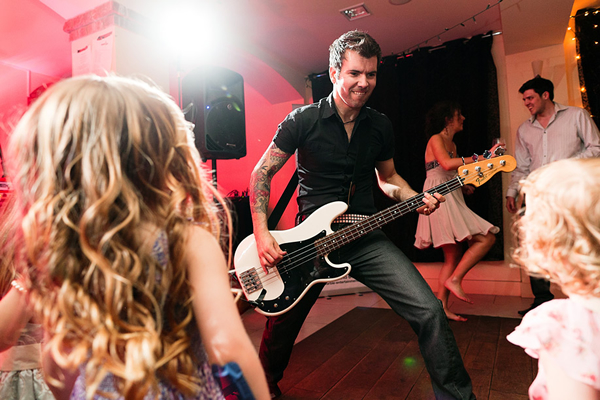 Finally, it may be worth asking your Maid of Honour to help investigate seeking out an honest reliable, CRB (now DBS) checked babysitter (or someone the children already know) who would be willing to look after tired little children in a separate room of the wedding party venue when they are ready to slow down and catch 40 winks. This leaves parents free to carry on partying until the very last minute… perfect!
For more information on entertaining children at weddings please call Warble on 0845 643 9384 – we've got it covered!
Published by Warble Entertainment