Peter and Heather booked The Weekend for their Rustic wedding at Hazel Gap Barn,  here is some great insight and advice from the day…
What was your best single moment of the whole day?
Seeing each other for the first time that day at the start of the ceremony.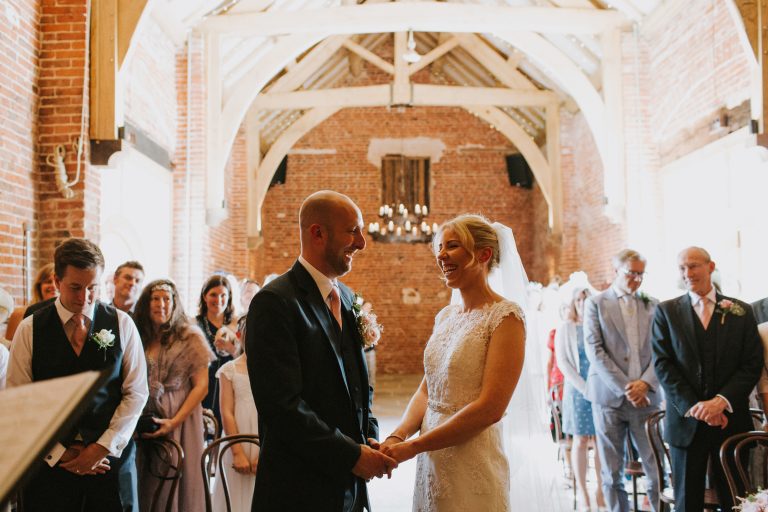 Why did you pick your venue?
It was available for a Saturday wedding when we wanted it. As it was a derelict old barn that was still in the planning stages at the time so we pretty much had a free pick of dates. The company also owned several other wedding barns and they were all getting fantastic reviews so it was a no brainer really. Great venue and availability.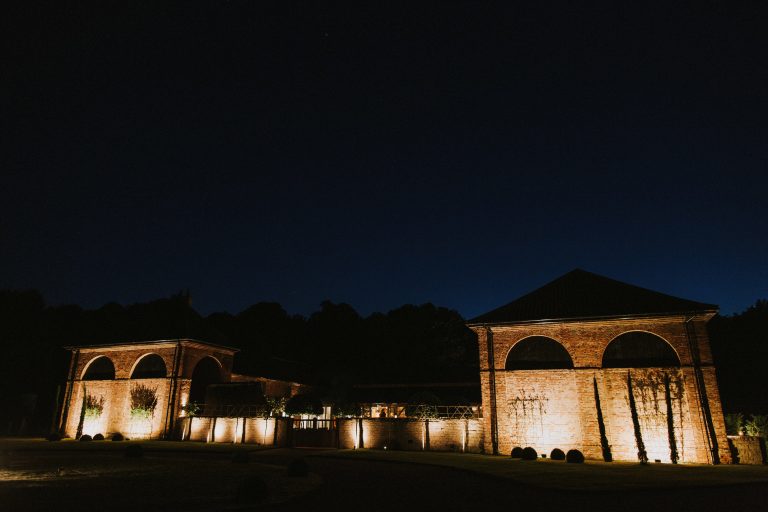 Did you have a specific style or theme for your big day?
Not really, if anything simple and rustic in keeping with the venue. We really didn't want to detract from what a stunning building it was.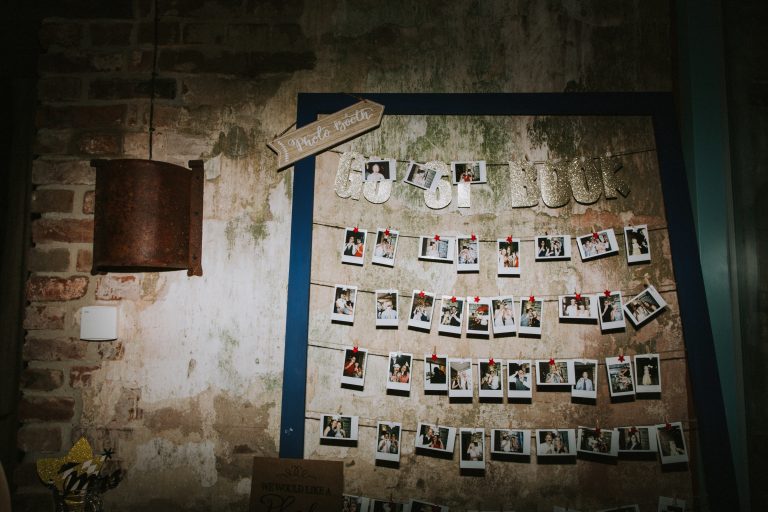 How did you hear about the act?
A few Google searches uncovered Warble and from there it was just finding a band that we thought would fit in with what we had in mind. The Weekend had a great sound and energy and worked perfectly for our tastes and venue.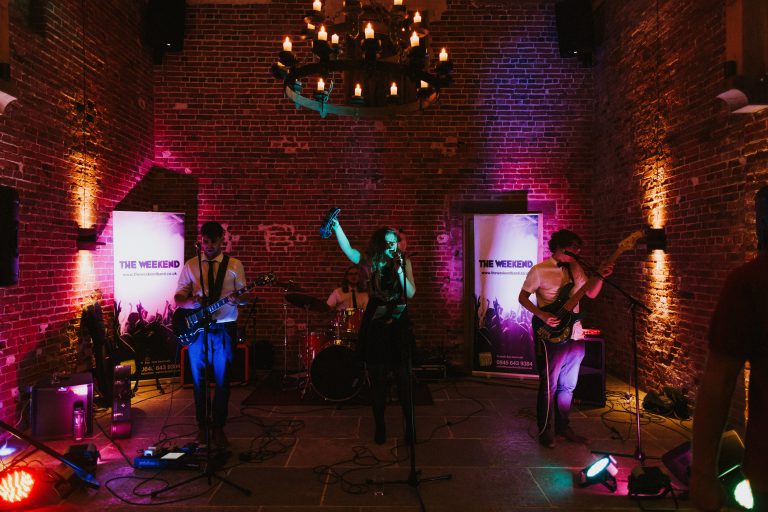 What did they bring to your day?
The Weekend were fantastic. We were fortunate to have great weather, perhaps too good. So our timings went out of the window fairly early on as it was simply too hot to dance. The band were great as they changed their timings completely, waited for it to cool before rocking the party again. They brought energy and by the end of the night had everyone dancing.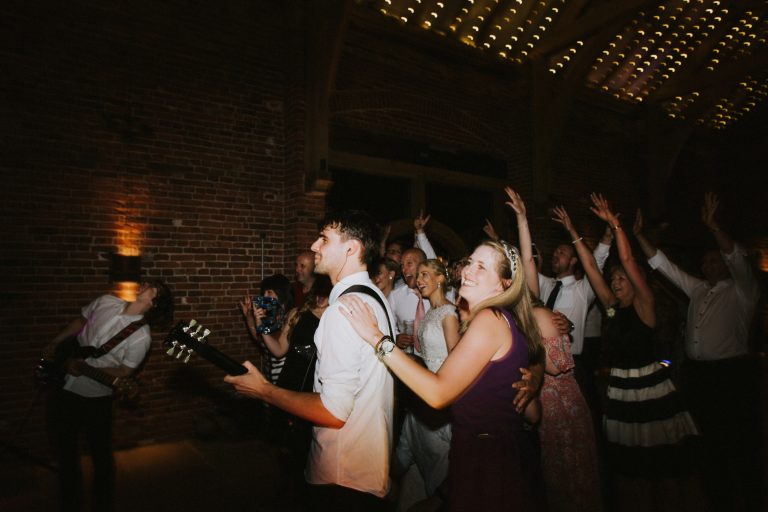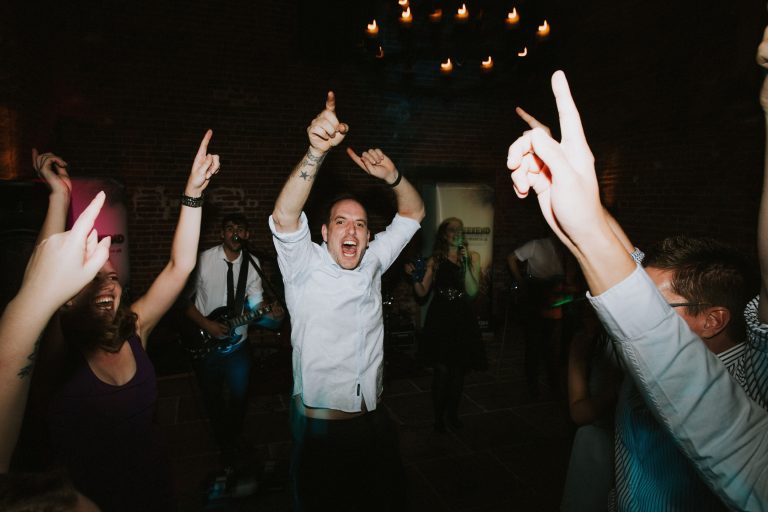 Did you have a first dance song and what was it?
Wings by Birdy.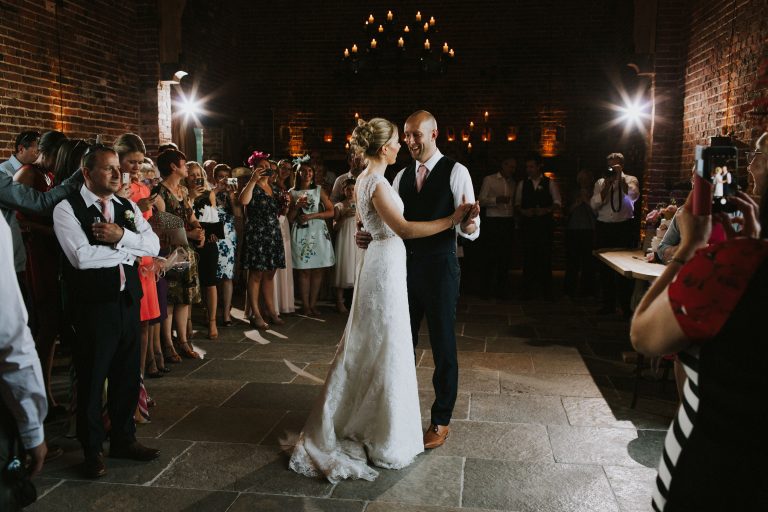 Where did you draw inspiration or find suppliers for your wedding?
We tried to use local businesses and recommendations where possible. Apart from that Pinterest was heavily used for inspiration!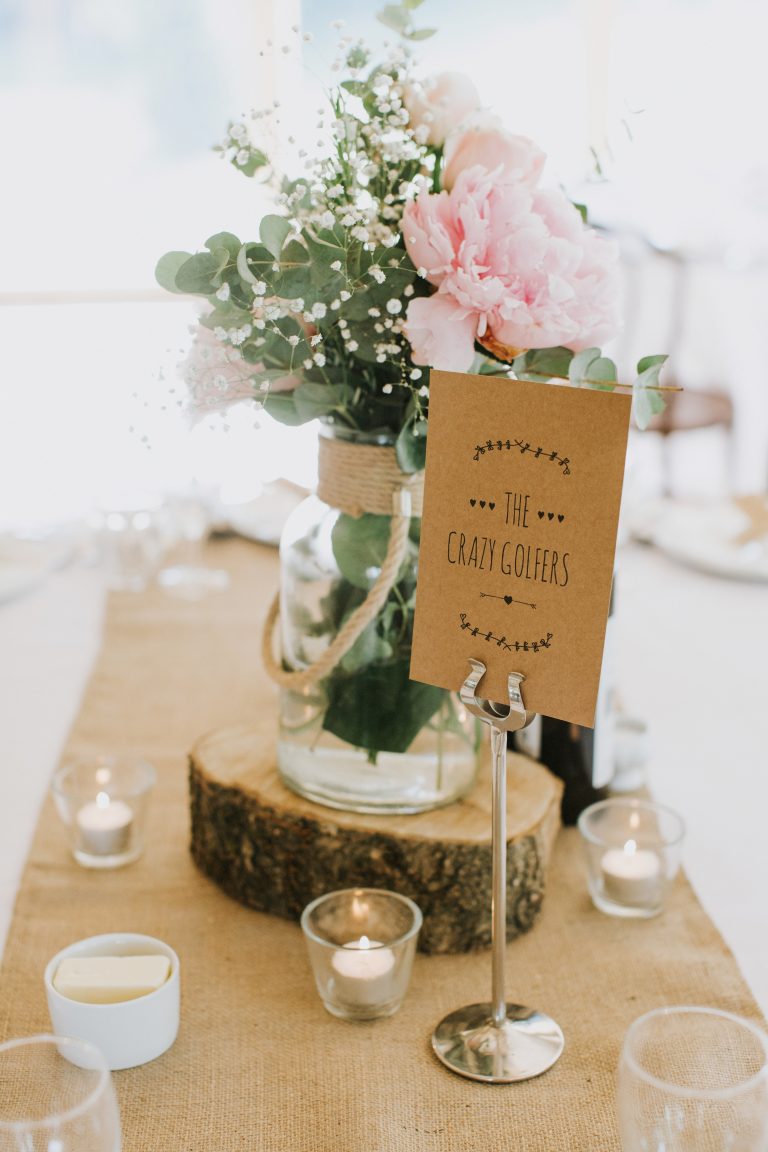 What did you think of the service provided by Warble?
Great, clear and concise organisation from the beginning. Nicola looked after us and gave regular updates and answered any questions we had.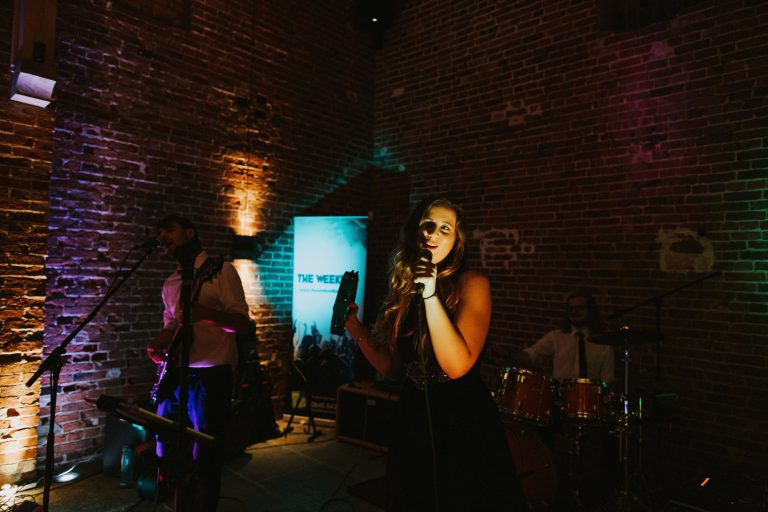 Best piece of advice for other couples planning their wedding?
Try and enjoy the process of planning and preparing in the lead up to your special day, the actual wedding goes by in a flash so try and savour as much as you can.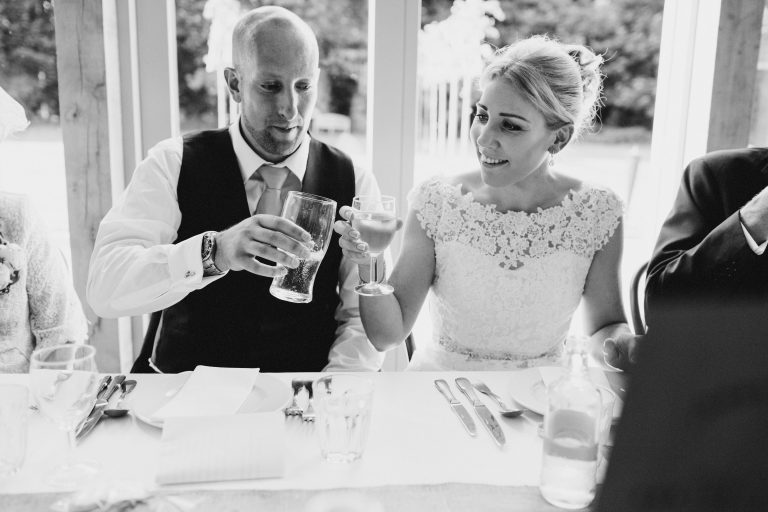 Looking back is there anything you would change?
No our day was literally perfect!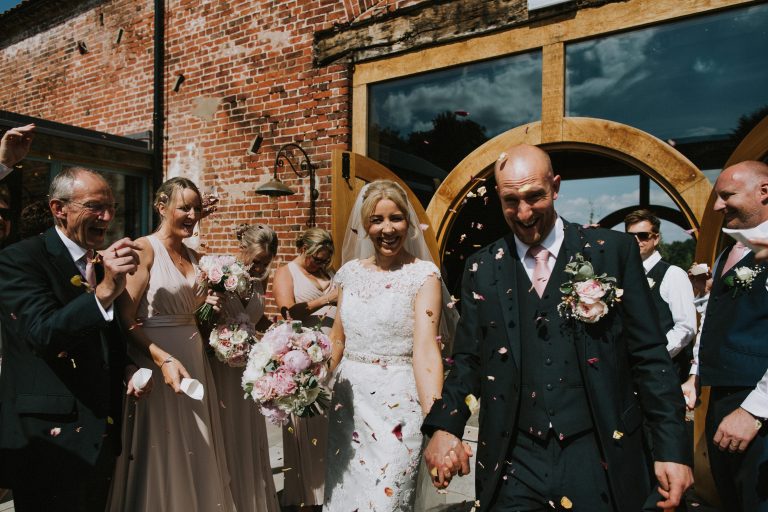 Name your favourite suppliers from the day:
The Weekend – Wedding Band

Hazel Gap Barn – Venue and Food

The Gribbons – Photographer

Twisted Willow – Bouquets and Flowers

Mori Lee supplied by Beaubells – Dress

Keith Halls – Hair

Cuco Beauty – Make-up

Child Paper Company – Stationery
Published by Warble Entertainment