Ruth and Ian's theme for their big day was 'relaxed'. They just wanted to enjoy the day with their family and friends and they booked Kings Of The Dance Floor to ensure everyone had a great party!
What was your best single moment of the whole day?
All of it – from the moment we stood in front of the registrar who was very friendly and relaxed to the moment we went to bed.
Why did you pick your venue?
We wanted to get married somewhere different than Manchester and Ian had fond memories of Keswick so we googled wedding hotels in the area and found the perfect setting – a hotel on the lake.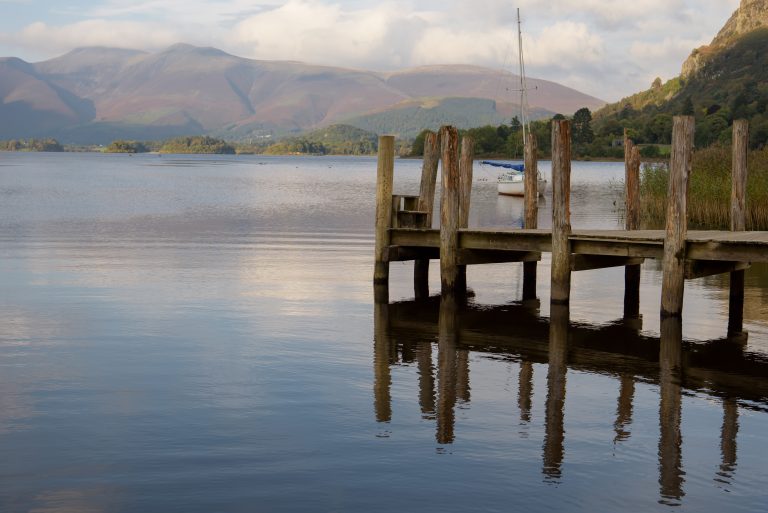 Did you have a specific style or theme for your big day?
No  – just to enjoy the day with a relaxed atmosphere.
How did you hear about the act?
The hotel wedding planner at Ladore Falls gave us a link to the Warble website as we wanted some live music for the evening reception and wanted a band that covered a more lively set. KOTDF fitted the criteria from their set list and looked like a good bunch of guys.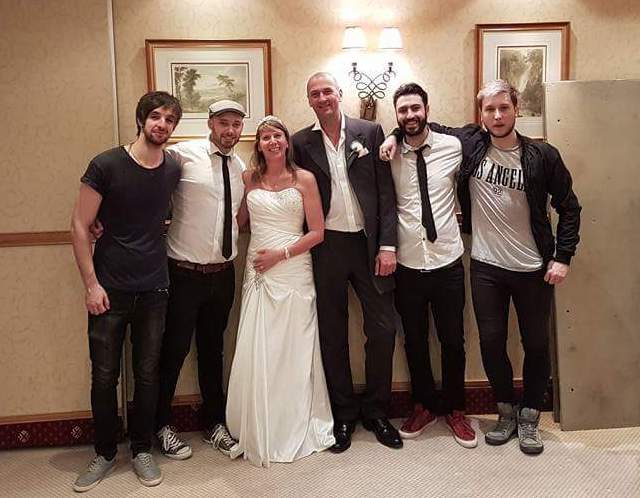 What did they bring to your day?
At one point in the evening there wasn't a person sat down – all guests were on the dance floor.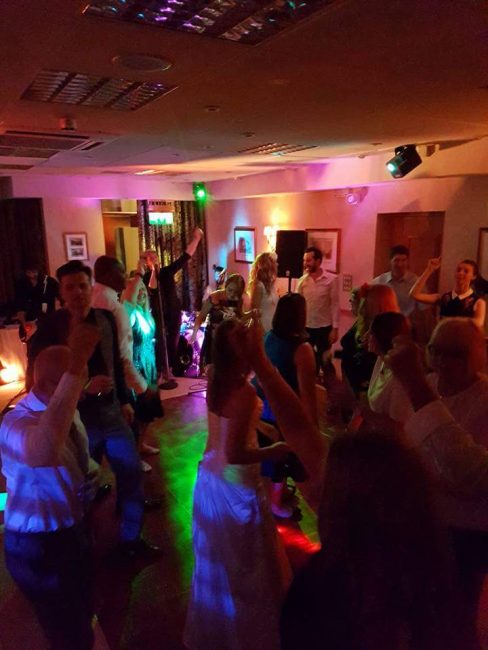 Did you have a first dance song and what was it?
Our first dance was a mix of waltzing for the first minute to Chasing Cars by Snow Patrol, an alternative funky dance (sequenced by Laurel and Hardy) to Shot Down in Flames by ACDC and finishing off with a smooch to the last chorus of Snow Patrol.  We didn't tell anyone we were doing this and it was quite a surprise to the guests who all thought it was the best.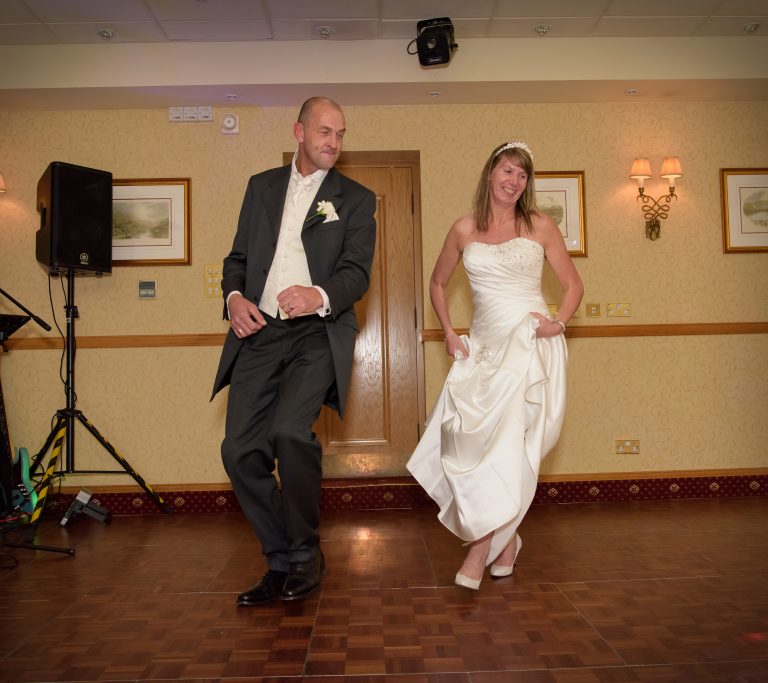 Where did you draw inspiration or find suppliers for your wedding?
We looked at images online and then either sourced the goods direct and added our own touch or took a picture to a local supplier to create.
What did you think of the service provided by Warble?
The service provided was very good.  Everything was handled efficiently and all emails dealt with promptly.  I would definitely use them again and hopefully have an occasion to book KOTDF in the future!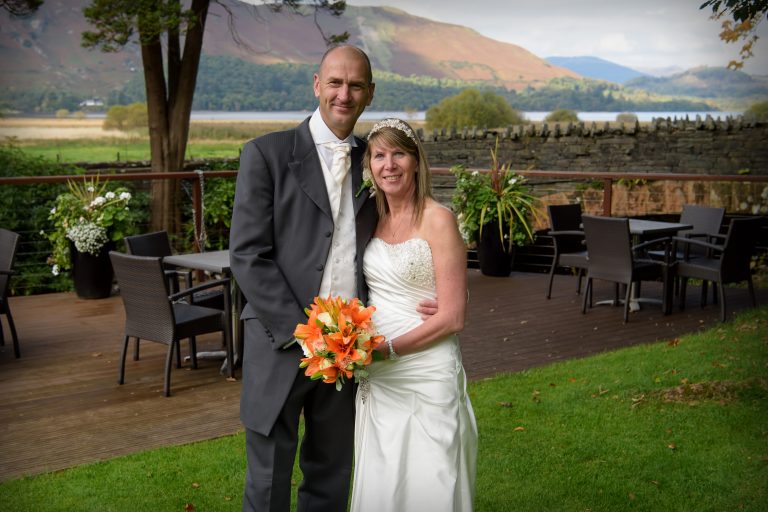 Best piece of advice for other couples planning their wedding?
Arrange the day as you want not what you think other people would like or because you think it should be.
Looking back is there anything you would change?
No. We both had a fabulous time and although it was a only a small function of family and close friends everybody remarked how they had enjoyed the day.
Published by Warble Entertainment