Warble understands that many of our customers would like to see our acts perform live to help them with the decision on booking the right entertainment for their special occasion. This is why we've hosted more showcase events over the last 18 months than ever before, providing our customers with a great opportunity to see just what our acts could bring to their Wedding, Party or Corporate event. These events, also see several people who have booked entertainment from one of the acts before, but enjoyed them so much, that they come along them to see them once again!
This year, one of our flagship events, The Monster Mash Ball, took place at Nantwich Civic Hall in Cheshire for the third year running. We welcomed a number of acts that not only brought a real wow Factor to the event, but also gave people a chance to see them up close and personal.
Trees Alive! are a great act that will bring  constant photo opportunities for every kind of event. Wearing appropriate accessories, such as flame design "pots" for feet and armed with toy tridents, the Trees proved massively popular at The Monster Mash Ball and there was no shortage of cameras and phones out to take pictures with this quirky and original pair. The Duo can don accessories for many different types of events, making them perfect for Corporate, Weddings and Private Parties.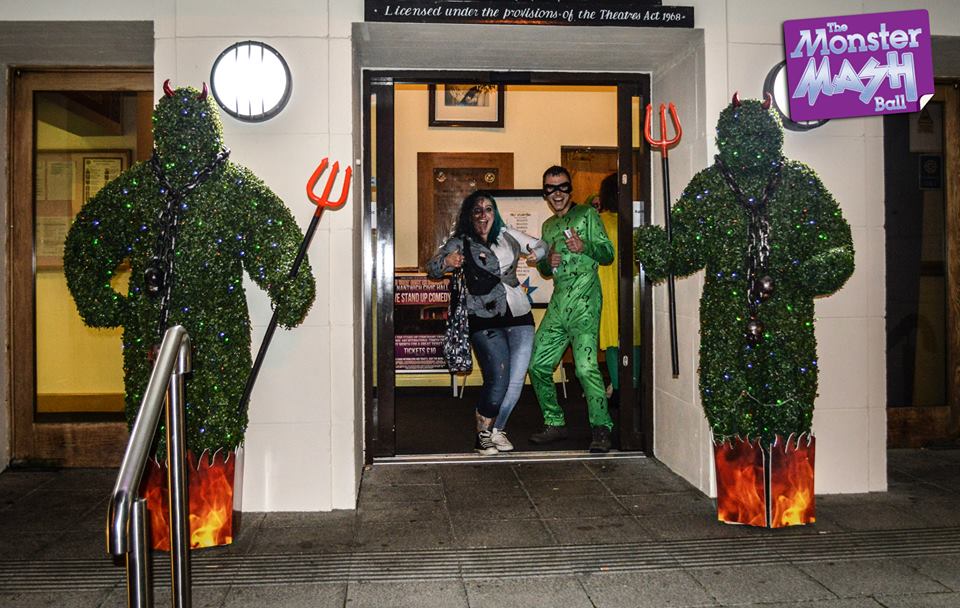 Joining them as walkabouts at the early part of the evening were the Stilt Walking Characters, who provide a larger-than-life ice breaker to people attending events. They combine height with well-acted performances – something which delighted guests at the entrance and welcomed them in with a warm and engaging humour to really settle them in on arrival.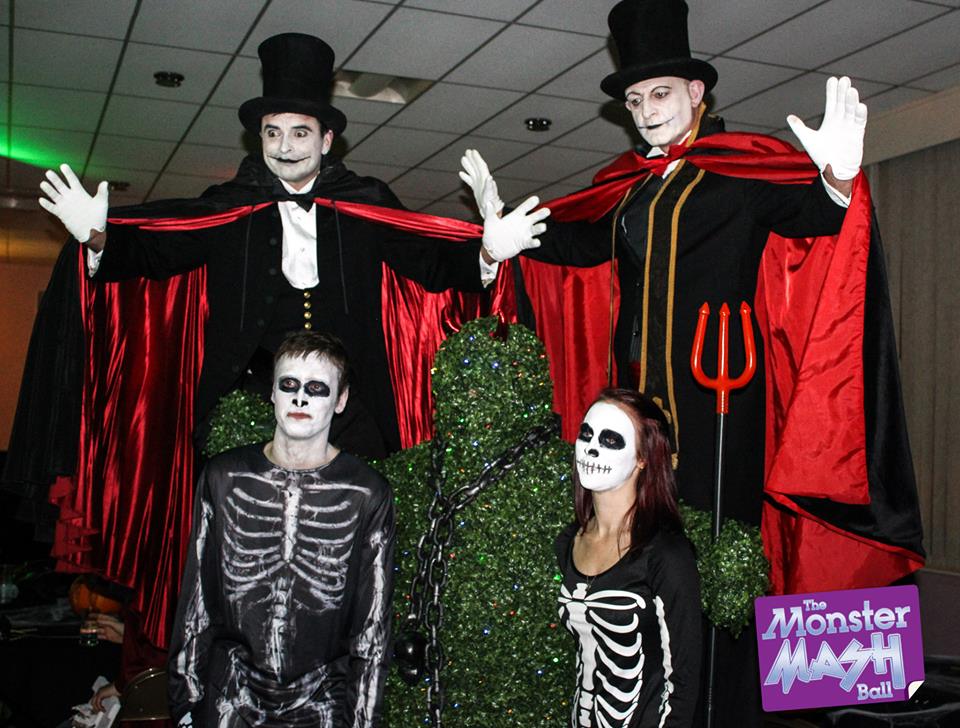 Completing the walkabout entertainment for the first part of the show was Ben the Mind Reader. Ben worked from table-to-table making guests' jaw drop in surprise as he performed a host of Sherlockian style feats of mind reading that left any table he visited both perplexed and wowed at his talents. From reading peoples thoughts to card tricks of illusion, Bens act is both versatile and curious at the same time and one that has universal appeal across all demographics.
By the time the walkabout acts had entertained, the venue had filled with all manner of Halloween costumes and props and one thing that never fails to surprise at the Monster Mash Ball is people's imagination. Almost every monstrous genre was represented from Fairytale Horror and Comic book characters to the icons of some of the goriest film franchises and the sight of such fantastic outfits in such detail really added to the evening.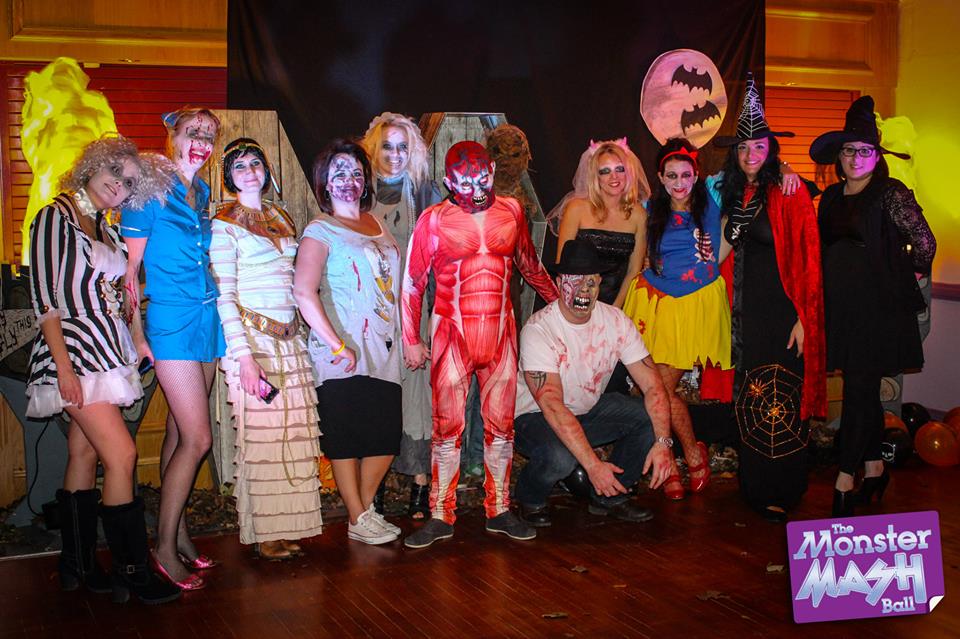 Kicking off the Stage entertainment was X-Factor Finalist Kitty Brucknell. Kitty made a name for herself back on the hit show in 2011 when her quirky antics drew the attention of the judge's right through until the final episodes of the series. Here she performed a 45 minute set of upbeat tracks which consisted of a mix of covers, that Kitty put her own spin onto, and her own material.These included "Glitter in the Sky" from her new album and also "Yearning", a song that she's entered the Eurovision Song Contest with. By the time concluded her set with a costume change and a rendition of Queen's "Somebody to Love", it was clear to see why the X Factor judges were so taken aback with her vocal talents.
Host for the show, DJ Adrian kept the evening flowing between sets the dance floor was filling. Adrian provides lighting for the room as well as playing party music from across the genres and decades. The lighting looked fantastic at last year's event and the bar was set incredibly high by that, but Adrian once again showed what can be created with his years experience adding flair to all kinds of events.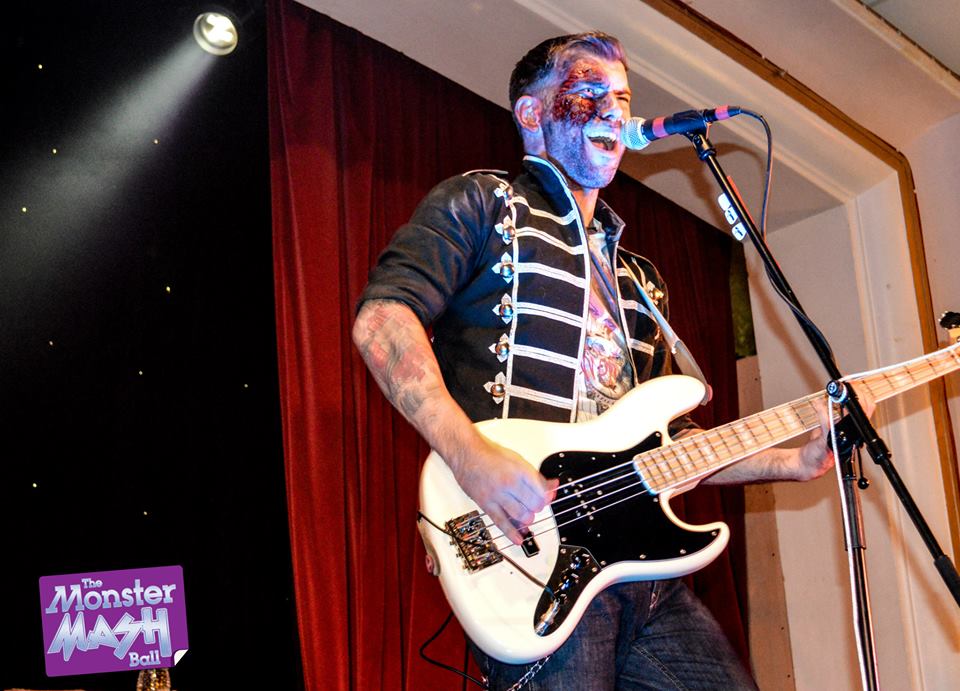 The final act all set to close off a fantastic evening of live entertainment were The Indie Killers. Back at the Monster Mash Ball for a third year, the flagship band for Warble Entertainment did not disappoint. Being able to mix a set of Taylor Swift, Daft Punk, The Kinks and Pharell with twinges of Rage against the Machine and have it all fit and keep the dance floor brimming throughout is no mean feat but the Indie Killers manage it time and time again at Weddings, Parties and Corporate events – week in, week out.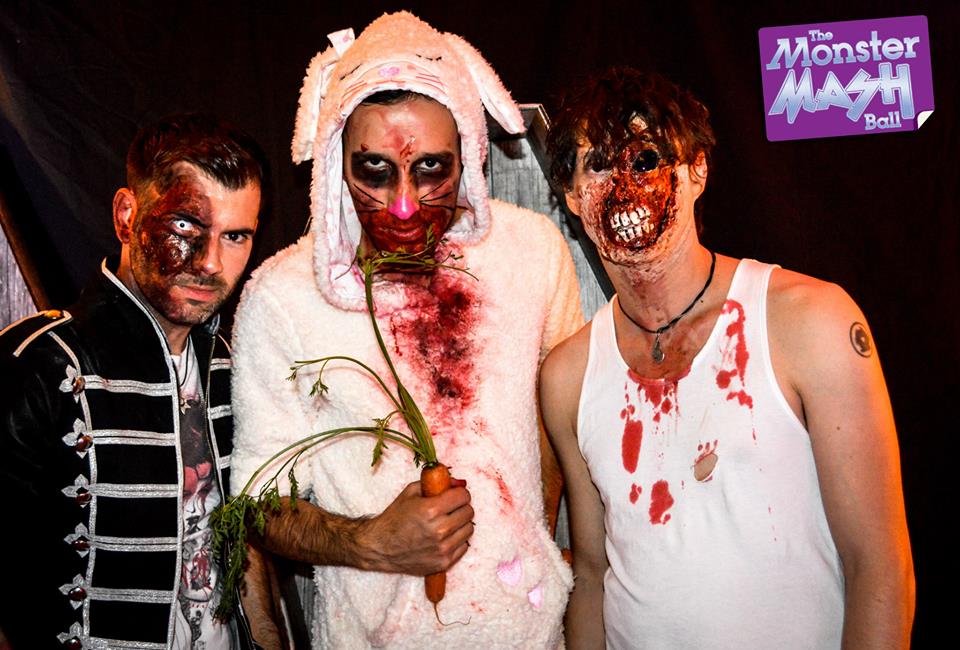 Regularly climbing off the stage and onto a dance floor full of Werewolves, Zombies and other frightful creations, both Damien and Luke looked absolutely at home – in part due to their own Halloween attire but mostly due to an affinity with the audience that very few party bands in the country can deliver.
After a set weighing in at over 100 minutes, The Indie Killers played an impromptu request of AC/DC before a crowd sing-a-long of Champagne Supernova saw the close to a triumphant set confirmed by a rapturous reception from the dance floor and also those dancing in various other spots of the room.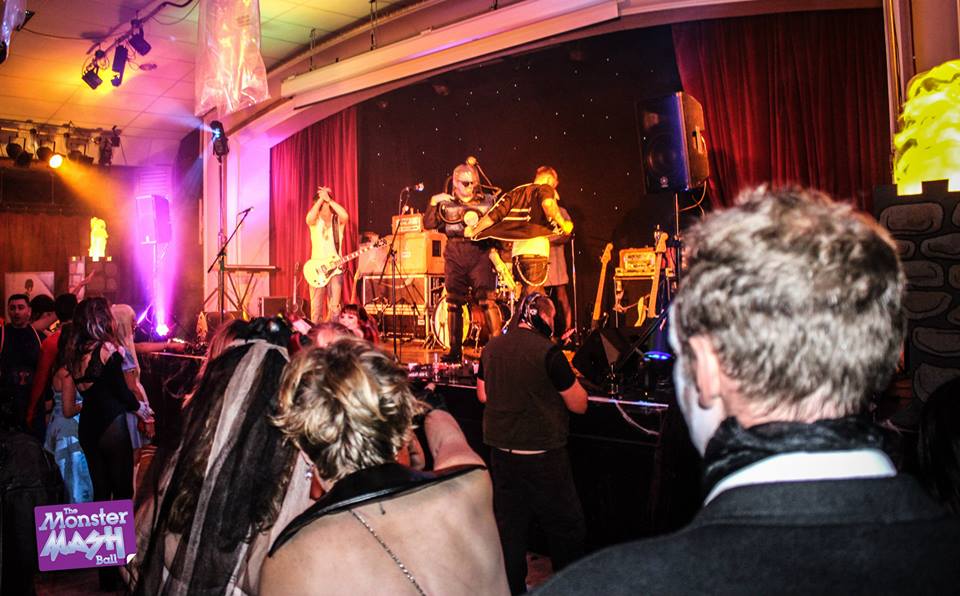 With DJ Adrian taking the show past the witching hour, the evening was a great success and demonstrates the importance of such events. Not only do they give acts a chance to put on public performances and showcase what they do, but they also create a great night of entertainment for a ticket price which offers fantastic value for money.
Warble Entertainment's next event takes place in December with The Ultimate Christmas Party, once again at Nantwich Civic Hall. The show takes place on Friday 12th December and tickets are priced at £10. See www.warble-events.co.uk for more details.
Published by Warble Entertainment