The Laser Harp is not the most conventional instrument. In fact we're pretty certain it's one of the most unique around! And that means that none of your guests will have seen it before! So if you're really after that Wow-Factor, Future Harp could really be perfect for your event!
Future Harp features a high-powered, English-built laser which projects beams vertically. When each beam is touched, it will play a note. The height at which the beam is broken dictates the pitch of each note. Along with a darkened room, the Harp is best visible with a little haze. This is created by a small device by the harp and is water based, meaning it doesn't smell and won't interfere with smoke alarms at venues. For venues that still don't allow this, there is an option of a special truss set up that will allow the Harp to be seen without the haze.
The Laser Harp projects upwards and relies on sensors to play notes. This can mean that with a low ceiling, the laser harp will play itself, which unfortunately means that the player cannot control the sounds that it makes! Therefore, It needs a ceiling height of around 12ft so that the laser harp can work perfectly for your event. Slightly lower ceilings can be adapted to work for the Laser Harp, so speak to your Warble agent if you're unsure.
From film scores and classical favourites to Ibiza anthems, Future Harp can give a high impact performance, or play alongside a DJ to get everyone up and dancing!
Future Harp gets the most impact when it's used at different points in the event for short sets of around 10-15 minutes. A DJ can be supplied to provide music throughout the rest of the evening and if you wish to add a little more wow factor, then why not include the Illuminate – LED Band or the Sax and Percussion Duo to really illuminate your event!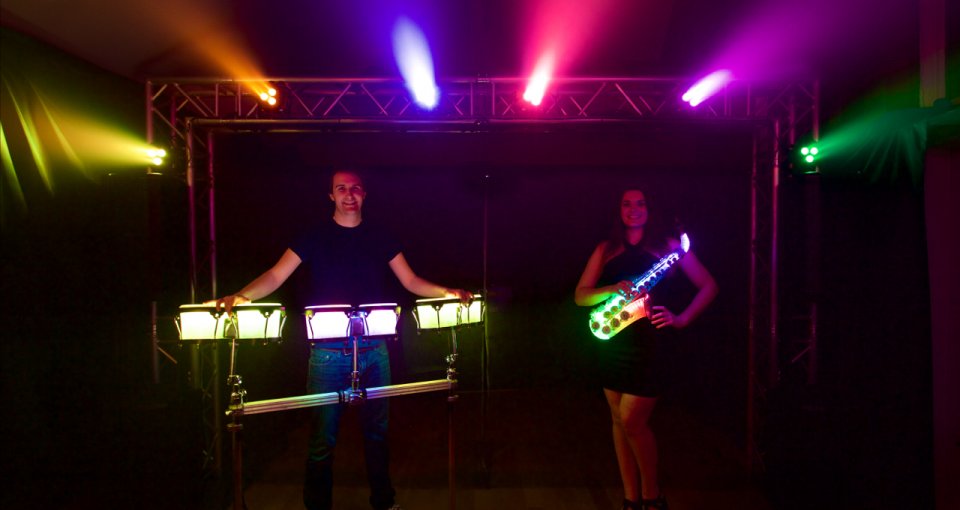 Since Future Harp was set up a couple of years ago, It's traveled far and wide having been used by many clients to create talking points at events. Jaguar used it for their launch of the XF Range, it spent New Year in the Maldives at a NYE Beach party and more recently, the unique laser lighting that works with Future Harp was used as Huddersfield Town Hall for a performance at Karl Jenkins "The Armed Man" show with near a near-400 strong set of musicians and singers.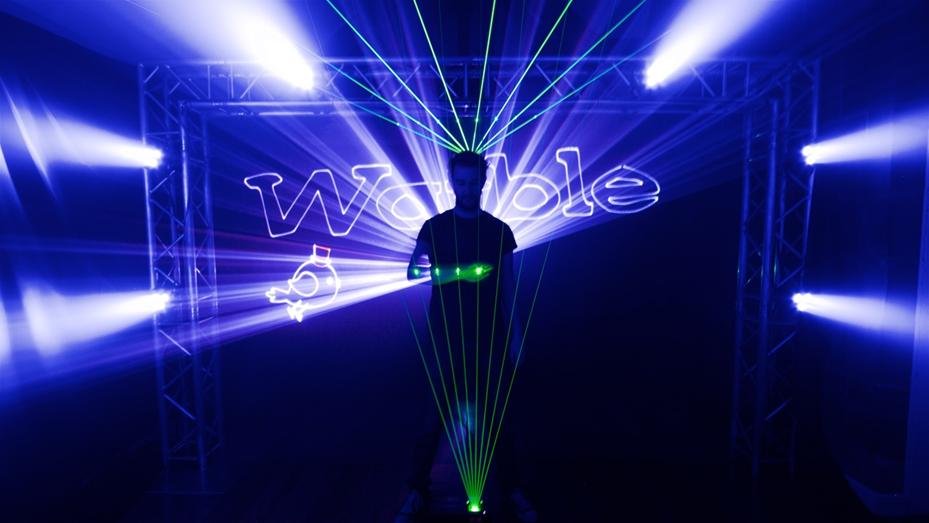 Whether you're looking to bring a real talking point to your wedding celebrations, couple up Future Harp with sax and DJ and really bring back those Ibiza memories at a private party or want to really showcase a new product, Future Harp is versatile and unique entertainment perfect for any events.
Published by Warble Entertainment