Taking time to assess your wedding entertainment options is always sensible, but take too long and you might miss out on that dream booking. It happens all too often with in-demand, high calibre acts. Thankfully, Warble Entertainment's experienced advisors will always keep you updated and aware of which bands are available and when.
So, you've picked the perfect date to dodge the British weather, your chosen location is beautiful and you've booked your venue. Everything is coming together for the big day, but, while you are planning and working out the budget that's left for the wedding entertainment, the act that you originally enquired about has been snapped up by another couple!
Don't panic! This can't always be helped, as there are times when you can't commit a deposit for the act you like. Before you can finalise the booking, they're gone. In situations like this, changing the date or the venue might not be possible. You just need to pick another band. The old adage of snoozing and losing is particularly true throughout the planning process.
Empty your cup!
A short and adapted version of the story of a Zen master teaching his student using cups of tea goes like this: the master fills his own cup and begins to fill the student's cup. He continues to pour until the student's cup overflows. The student stops him saying that the cup is overflowing. The master then empties the student's cup and is able to empty his own cup into the student's cup.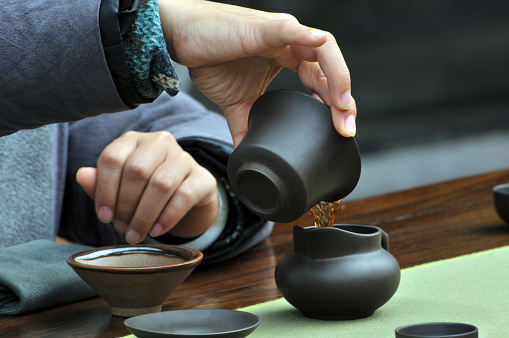 But you're looking for entertainment, not a soothing cup of tea, so what does this mean to you? Okay, so that may seem like a huge digression, and a cup of tea will only calm you down for so long. Let's get back to the point, young grasshopper. The need for an empty cup, or an open mind, is essential in these situations. The knowledge and experience of a professional is vital when it comes to finding an alternative, and sometimes you will just need to let go of your original vision and take a new direction.
Our advice is simple: don't get too hung up about a band that are no longer available. Letting that consume you will not resolve the issue. It's time to do what we at Warble Entertainment do best when a tricky situation arises – adapt!
The best things in life often come as a surprise, we just need to let them in. It could be that an act that you hadn't even noticed ticks all your dream entertainment boxes. We deal with booking dilemmas daily, and we are always happy to offer you our expertise. Empty your cup and we will fill it with insight and a great booking.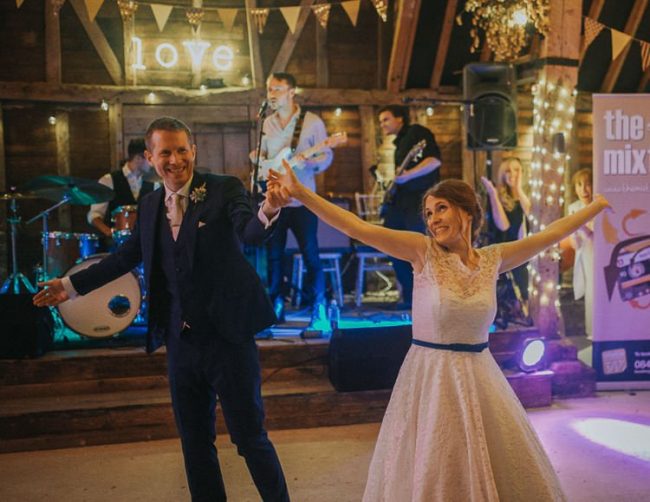 He who hesitates loses!
Here's where it gets serious; a person who spends too much time deliberating loses the chance to act at all. You've missed out on your first-choice band, you've been given some inspiration and an alternative, but you are still unsure whether it is going to be perfect for your wedding. Fear and logic rarely meet. We can put everything in place, yet the fear of the unknown leaves you afraid to commit.
We can tell you from experience that if we spend too long weighing up the options, the possibilities will dwindle and we find ourselves in the same situation again and again. The time devoted to searching could be better spent planning the catering, decorations, honeymoon and everything else on the seemingly endless list. The Groundhog Day nightmare of hesitating and losing out can carry over to them too, happening over and over.
The logical steps are: check a band's profile, read the reviews, watch the videos and, if you like them, act whilst you can. Strike while the iron is hot. We want to ensure that you have plenty of options. Sometimes, your instinct has taken you so far, now go with your gut.
The Leap of Faith!
Now you have allowed us to pass on our wisdom, you may still be worried that the suggested act is unfamiliar to you. You may want to see more footage of the wedding band in action, hear more demos, see them perform live or even meet them. These are all requests that we hear daily, so don't worry. It's completely understandable. We know it can be scary booking an act that you haven't seen before. But don't shy away from new ideas so much that you refuse to experience what could be something fantastic.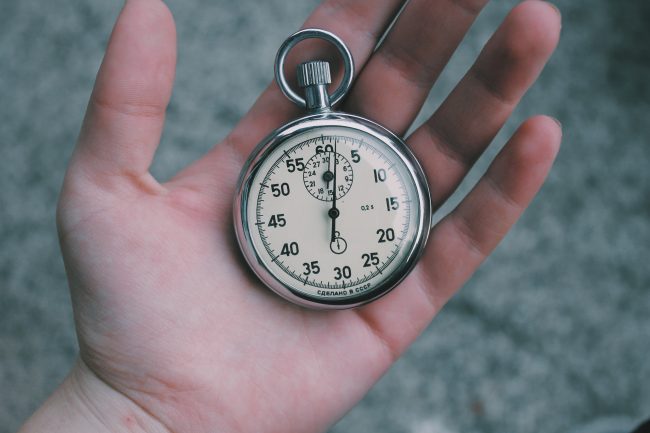 The truth is that as most acts are geared up for private events, catching a public show isn't always possible. They will also spend time in the studio. However, this should not stop you being able to make a good judgement call. All our acts have profiles to show useful information and give you as much insight as possible from the comfort of your home. The feedback is from real clients to give you an honest and transparent view of what you can expect. Suddenly, the leap of faith becomes more of a steady jump of trust.
Replace fear of the unknown with excitement for what's to come and you'll have your wedding entertainment planned, booked and ticked off the list before you can say "I do".