With Valentine's day just around the corner, we thought we'd have a little look into where it came from in the first place and also how brides and grooms could have a Valentines theme to their big day.
What's it all about?
The exchanging of cards on Valentine's day only dates back to the 1840s, but Valentine's day itself has actually been around since 496 A. D. It started in Ancient Rome with the celebration of Lupercalia, a pagan fertility festival. Pope Gelasius recast this pagan festival in 496 A. D. as a Christian day under the name of St. Valentine. It is ambiguous which St. Valentine the Pope intended the day to be named after. The Catholic Encyclopaedia states that there were three Christian saints by that name. All three saints were said to be martyred on February 14th. One of the Saint's was a priest in Rome, one was a bishop from Terni, and one was a saint who died in Africa.
A Valentine's Theme Wedding
This year Valentine's day falls on a Saturday, making it the best year to have a Valentines wedding as most people are off work and you can use the whole weekend to celebrate. A Valentine's day wedding means you are a true romantic at heart, so make sure your wedding reflects your very own love story.
Make it personal
Think about places you've been to and things you've done as a couple, and try to incorporate this into your wedding. You could even use those ideas to theme your whole wedding. For example, if you're a couple that goes travelling a lot you could have a world themed wedding. Theme each table as a different location, have maps as table clothes etc. You could even start your theme as you begin to plan your wedding, with the invitations. Whatever theme you choose, try to tell the story of your romantic relationship at your wedding.
Decorations
Soft silks are great for decorating your Valentine's wedding. Use fancy fabrics as chair covers, table clothes, curtains and even napkins! Try draping some silks around your reception room to add to the romantic atmosphere. Throws and pillows can be used at your reception to add extra comfort for guests. This also invites those that are tired from all the dancing to stay a little longer!
Lighting
Lighting is very important at weddings, especially in February when the evenings are still dark, lighting can very much effect the mood of your wedding. Candlelight is essential to create a romantic atmosphere. Try using warm pinks for other types of lighting, and maybe invest in some heart shaped chandeliers or candle holders.
Entertainment
There are so many romantic entertainment ideas to chose from to suit your perfect Valentine's theme wedding. If you are looking for classical and traditional then a Harpist or String Quartet would be perfect. For those looking for something a little more quirky then why not try a French Mime Artist to fit in with a Parisian theme or if music be the food of love, then go all out with a Rat Pack singer and band to provide the classic romantic sound track to your day.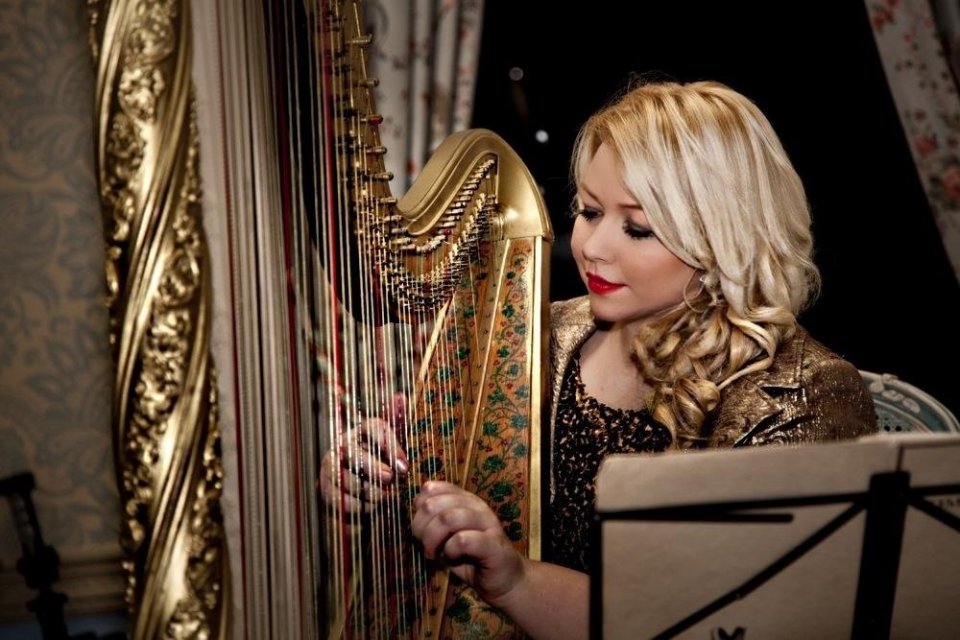 If you are looking for last minute entertainment ideas for your Valentines wedding in 2014 or you are preparing ahead for your 2015 wedding then just give us a shout and we'll happily put some suitable options together for you.
Published by Warble Entertainment