Full of fairy-tale castles, romantic rural settings, and men in kilts, Scotland is one of the most popular areas in the UK for weddings. This vast sweeping country has it all – lochs and mountains, ancient country houses, a romantic history, and the most unique wedding touches of anywhere in Britain. Imagine pretty heather filled bouquets, wild salmon and whiskey, and traditional pipers to lead you to the alter. Weddings in Scotland can be authentic and rustic, but they still incorporate all your 21st century needs and desires. This year, more than ever, weddings in Scotland bring you modern details amidst traditional themes. To get you in the mood and help you plan your big day in the big country, here are our top 2016 trends for weddings in Scotland.
Intimate Weddings
The rise in big brash weddings has reached its peak for a lot of couples. This year, rather than finding the largest venue and the statement wedding, couples in Scotland are opting for small intimate ceremonies with atmosphere and rustic charm. Think ruined churches and country house pubs, romantic walled gardens and modest marques. With more choice in where you can get married and what kind of ceremony you have, than anywhere else in the UK, Scotland offers you the most flexibility when it comes to choosing your wedding venue. This means you can have the best of both worlds. You can have your ceremony in the intimate little church and still use the great hall for your reception. Alternatively, you can go intimate for the whole day and get married in the walled garden before all heading to the country house for the rest of the day. This allows you to keep the close family feel and still party the night away. Hire an acoustic band or string quartet to accompany your romantic ceremony and create the atmosphere of a moment you'll never forget. For your evening entertainment, bring a DJ into the country house or hire a wedding band to play in your marque.
Backless Dresses and Mis-Matched Bridesmaids
Bridal Gowns – Strapless wedding dresses have been the mainstay of bridal fashion for years now, but this year strapless gives way to backless with the new alluring, demurely sensual trend in wedding dresses. Either with sleeves, high necks, or the very 'in' v necks, this year's bridal gowns feature plunging open backs to show off a bride's sexiest yet sophisticated asset. Your back is your secret weapon when it comes to keeping it classy and at the same time showing some flesh. Open backed dresses are tantalising but still elegant and modest. Perfect for church weddings and private ceremonies alike.
Bridesmaids' Dresses – When it comes to bridesmaids this year, we're betting on more and more brides doing away with the traditional one-colour-one-dress fits all approach, and instead breaking the mould and dressing their bridesmaids individually. Let's face it, what might look great on your niece looks terrible on your cousin, so why dress them in the same outfit? 2016 is set for bridesmaids in individual, but complimenting, dresses, and in some cases brides are even deciding to let their leading ladies chose their own dresses!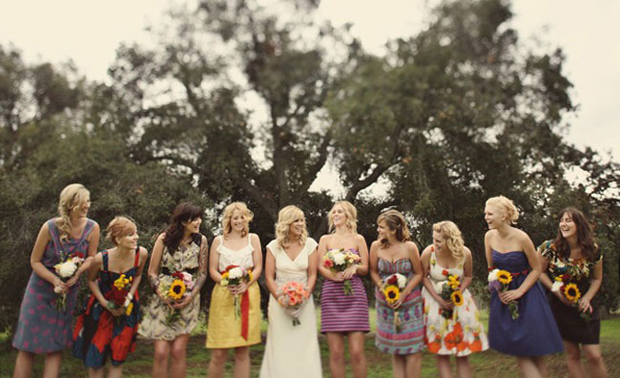 Flowers

The 'it' shades this year will be blush and ivory, soft pinks and peaches, making roses and peonies the perfect choice for your bouquet and wedding flowers. Alternatively, for your Scottish wedding choose wild flowers for that vintage, rustic look. Emulate the wild landscape with a bouquet of overgrown foliage, heather, and ferns.
Heritage Food
If you have family connections to Scotland you're going to love this, but even if you don't, choosing sustainable and locally produced foods for your wedding day is big news this year. For those with family history in the area, what could be better than creating a menu for your wedding breakfast that reflects your heritage? Your wedding day is the one day of your life that is completely and utterly about the two of you, and that should include the food you and your guests eat. We're talking about Arbroath Smokies, Clootie Dumplings, and Dundee Lamb Chops. Dishes that not only run deep in families, but also support local producers. You can take this idea as far as you like. If you don't have any strong connections to the setting of your wedding, you could simply choose locally produced dishes and sustainable food. Organic food is a winner, but to make it extra special include on your menu exactly where the dishes are sourced and the connection they have to where you are.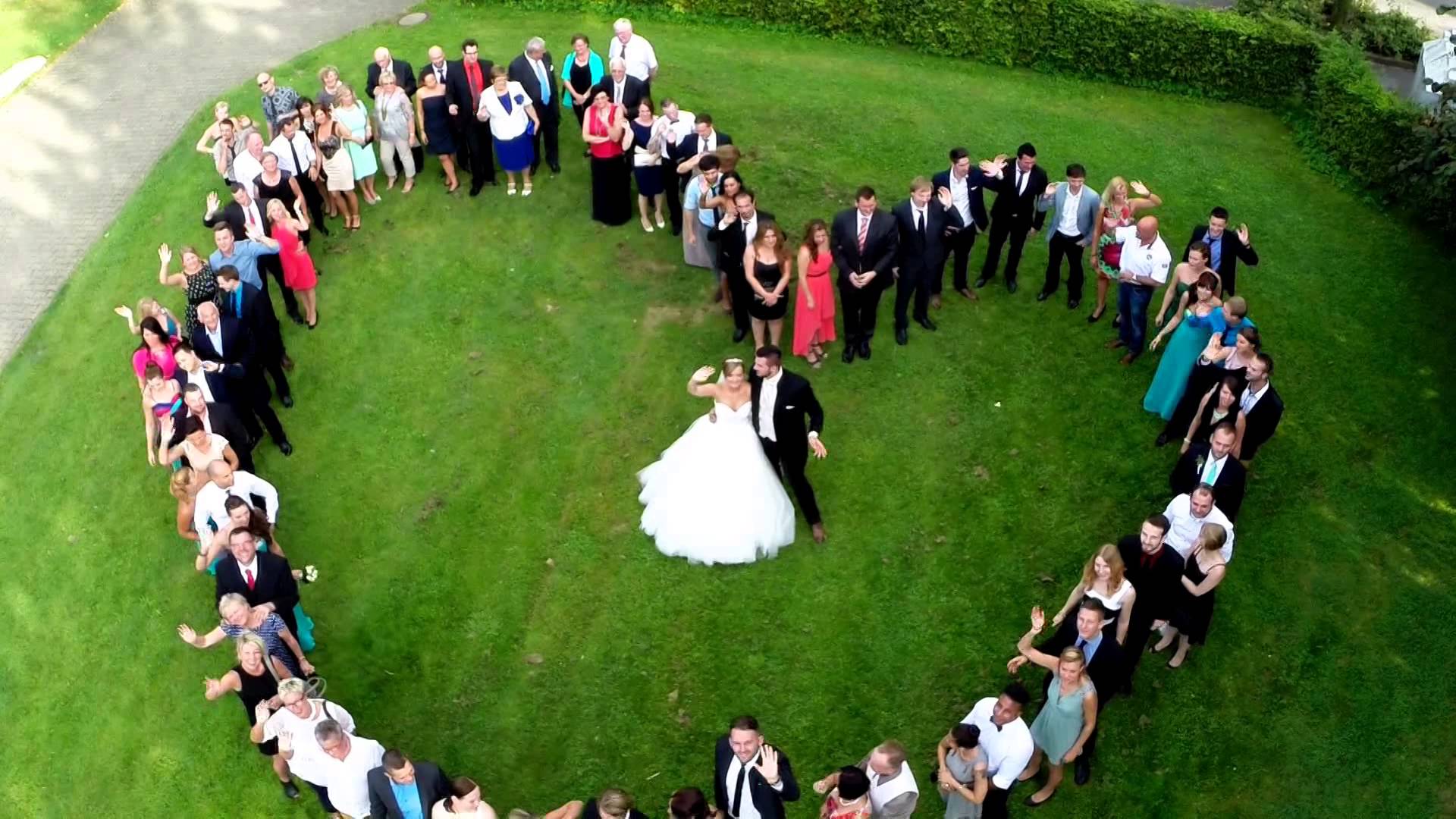 Hashtags, Bands and Aerial Photography
It's 2016 so of course social media is going to play a major part in your big day. Couples looking forward to their wedding this year are setting up their own hashtags to keep family and friends in the loop via social media. But social media also means lots and lots of photographing and this year we'll see an explosion in new and innovative ways to document your day. Aerial photography is the big winner this year and more and more couples will be using this unusual way to get a new angle on their special day. We'll also be seeing an even bigger rise in wedding selfies and Vine and Snapchat wedding videos. With so much photographing and videoing going on by your family and friends you want to make sure you're presenting your whole day exactly how you want it to be seen. One of the most important areas to be thinking about is the music. Videos are going to be all over social media within hours, so you want them to be cool, current, and reflecting your personality. Wedding music this year is less about DJs and tribute acts and more about authentic bands and talented singers. Anybody still needing a DJ will be picking a personal, character DJ rather than the old style wedding DJs. For live music, choose sultry singers or wedding bands with a kick, cool covers bands or soul and jazz singers. As wedding music becomes more about bringing together an experience to match and compliment the rest of your day, so bands and singers are more creative and original. Whatever kind of music says the most about you, we've got the performers who can reflect that and bring the sound you want to your big day.
Featured image, courtesey of: Wilson McSheffrey Photography
Published by Warble Entertainment