Having a live musician really can transform your event into something memorable and special, especially if you want to stand out from the crowd and make your night unique.
Now if you really want to get the party started and bring your dance floor to life, percussionists are a great option for entertainment. The different rhythms and patterns that a professional percussionist can create are infectious to say the least. Your guests will be mesmerised by the plethora of beats and will find it impossible to not get up and dance!
We spoke to Samantha from London Percussion, one of our most innovative and diverse percussionists to gain some insight into the world of live percussion, filling a dance floor, and the upcoming trends…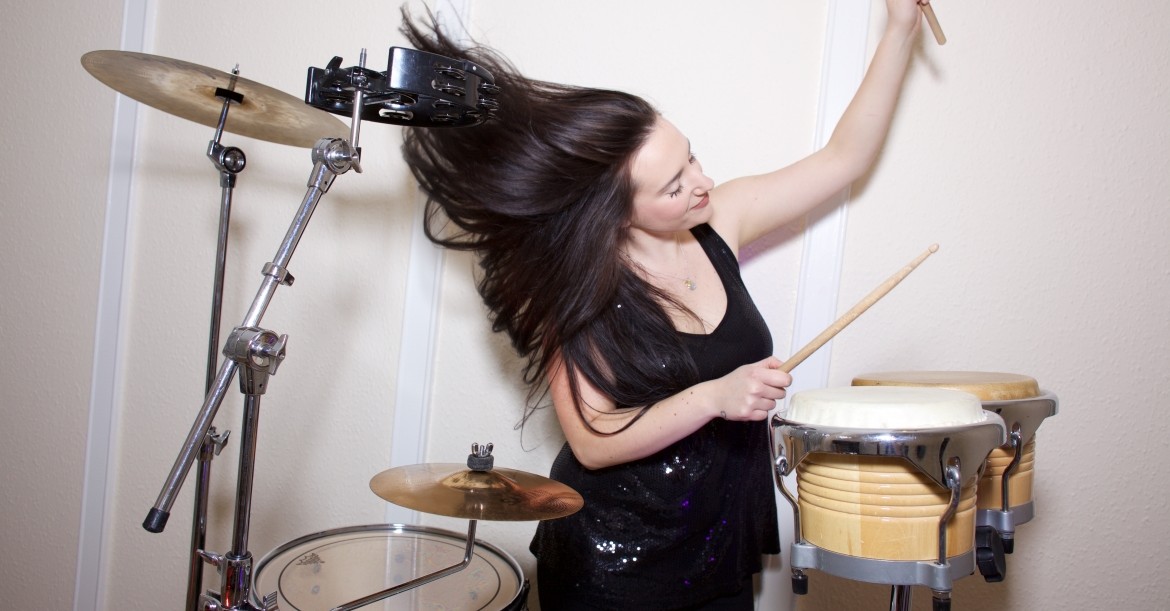 "Performing every weekend for the last 5 years has given me lots of invaluable experience, I am now pretty confident in what does and doesn't work at an event. I know exactly what makes people get up and dance and what kills the dance floor in a matter of seconds. 
Recently I attended WeAreFest. Everyone was dancing and having a great time and loving the hot summers day, but the DJs that really stood out for me and made their sets even more interesting were the ones that had a live percussionist perform alongside them. The different rhythms that were created by the percussionists against the DJs tracks were so interesting and delicious to the listeners ear. It was impossible not to dance and get caught up in the different patterns, beats and accents created by the DJ and percussion duos."
Within her act, London Percussion, Samantha combines acoustic and electric percussion into her set up, but this trend of DJ and percussion duos is something that is current and fresh in the entertainment world. If you're looking for something original and new for your event, then a percussionist paired with a DJ is a fantastic option. Samantha goes on to explain why…
"This dynamic duo is a new concept at weddings and events but I certainly feel as though it leaves a lasting impression on guests. In previous years, it has been more traditional to either book a DJ or a band and have them play separately throughout the night, but this new concept of combining both a DJ and musicians is getting more and more popular.
It's the perfect combination if a DJ has already been booked but the client still wants the excitement of having a live musician perform. It can also really break up an evening for a DJ who is performing for 5 – 6 hours. Adding percussion adds an element of excitement, a buzz and it encourages you to get up and move."
Have a think about what role you'd like your musician to take at your event. Do you want someone in the background who can set the perfect tone without being too intrusive? Or would you rather have someone who will perform as the focal point of your event, getting guests on the dance floor and really making their mark? However you decide to approach it, a percussionist is a perfect choice to deliver the right tone for your event and provide that extra special something.
Published by Warble Entertainment