Booking a wedding band and musicians for functions and parties can stretch the overall entertainment budget to its limits. It might cost a pretty penny, but perhaps more so than any other aspect of your big day you really do get what you pay for! Two or three hours of singing, dancing and partying is what your friends and family will remember. So, before you make that hiring decision, here is Warble Entertainment's guide to understanding why it can cost so much to book bands for weddings…
First, an anecdote from the master of Cubism, none other than Pablo Picasso, one of the greatest artists of the 20th Century. The story goes that Picasso was sitting in a café in Paris, relaxing in one of the most beautiful cities in the world. An admirer of his work approached him, and tentatively asked if Picasso would create a quick sketch for him on one of the establishment's paper napkins. The great master politely agreed, and crafted a simple but intriguing sketch. He handed back the napkin, and asked for a significant amount of money. The admirer was astonished, and said: "How can you ask for so much? It only took you a minute to draw this." Picasso considered the admirer's remark, and then replied: "No, it took me 40 years."
Picasso's message was simple: it takes a lifetime of experience to be one of the best, and for musicians the many years of practice, experimentation, touring and playing to audiences large and small must have a value. Although a performance might last just an hour or two, the playlist will have taken blood, sweat and tears to get it just right for the big night.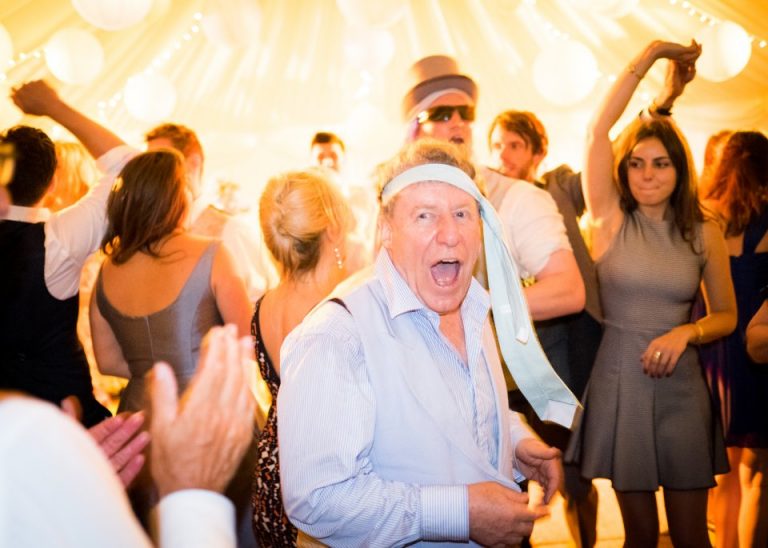 Ask a Mate!
One of the problems is we all know a friend who plays the guitar, a colleague who tinkles the ivories when they see a piano, or a crazy brother or sister who can bang the drums. They might also be able to hold a tune, but put them in front of a crowd, under pressure, with a list of requests, and you have no idea if they'd crumble.
Hiring a professional musician, or a band that regularly rehearses and plays together, comes with guarantees. Warble Entertainment takes great pride selecting the acts it represents, so you can book a wedding band with confidence, knowing that you can relax safe in the knowledge that the entertainment aspect of the reception is covered. You get booking paperwork, there are reviews and recommendations to back up the blurb, and as the band's reputation is at stake you can rest assured that they will be there, on time, ready to play. Now could you guarantee similar from your friend after a few beers?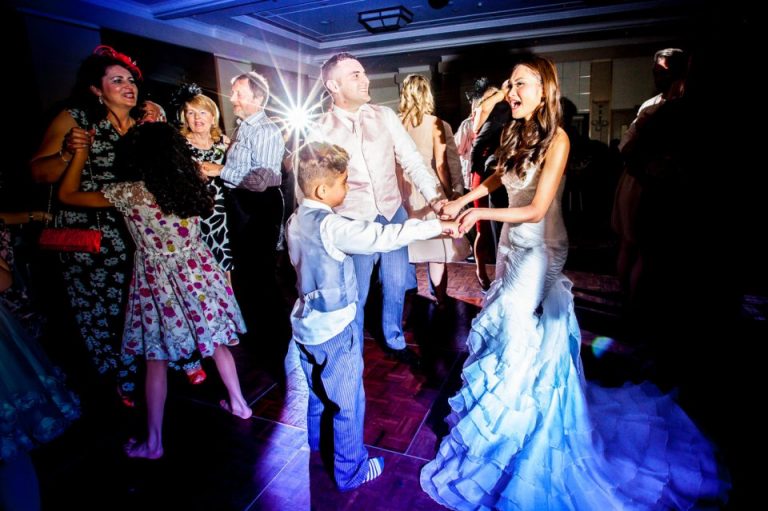 Time is Money!
Just think about other trades. People serve apprenticeships so that they can become fully competent in what they do, ultimately delivering a top service to their customers. Musicians are no different, time-served professionals who are the cream of the crop. What they offer, the sublime sounds and sensational stage performances are yours to enjoy – but you must pay the going rate.
Hiring a band is not just about the hours they delight your audience. They will plan for your event, understanding and assembling the tunes and requests ahead of your wedding. Theirs is an art, a craft that allows them to shine in public. They take great pride improving what they do, making sure that the next performance is always the best. They are perfectionists. So, what you see on stage after the wedding breakfast has settled is a polished display that will have taken years to perfect.
Oh, and don't forget the travel and set-up. Large, complex and expensive instruments and equipment must to be transported, hauled into venues, pieced together, tested and checked for sound and lighting levels. That technical kit will have taken years to build up, and will be woven into the fabric of the wedding band. What you see and hear, with a glass of champagne in your hand, will have taken several hours to prepare by a team of hard-working band members. Suddenly, that hourly rate doesn't seem so high.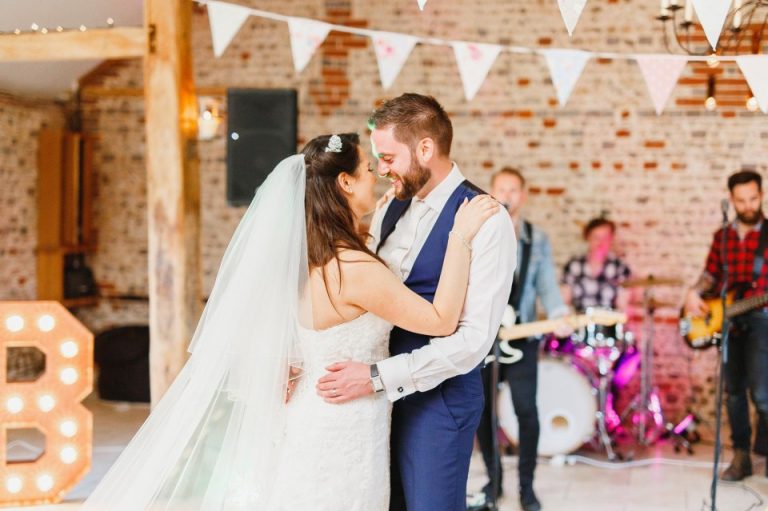 The Sum of Parts…
Don't forget there are hundreds of bands, groups and alternative musical combinations that can perform at a wedding reception. The idea of a six-piece ensemble, complete with dazzling stage show, probably sounds perfect. That chart-topping act you saw at an arena were amazing, but to get such scale costs many thousands of pounds.
Luckily, we can help you decide what may be the best option for your wedding day. It's not about downsizing, or doing things on the cheap, sometimes a solo singer, duo or trio could be the best fit for your requirements. The size of band is an obvious reason that affects the cost.
Wedding bands play everybody's favourite covers, but it's important to remember that they are incredibly talented musicians. Reproducing the sounds that we all hear on TV and radio is never easy, and we all know what trying to sing into a hairbrush in the bathroom is like!
Your band will have picked through the notes and lyrics, perfecting every chorus, and will usually work something unique and original into the version they sing. That's where you get ultimate value from your wedding band.
So, yes, hiring a group to play at your wedding reception may seem expensive. This, however, is perhaps the biggest day of your life. You want it to be very special, and it should be. Booking an experienced and talented band through Warble Entertainment means that it will be money well spent and you will be supported every step of the way by our team of experts.