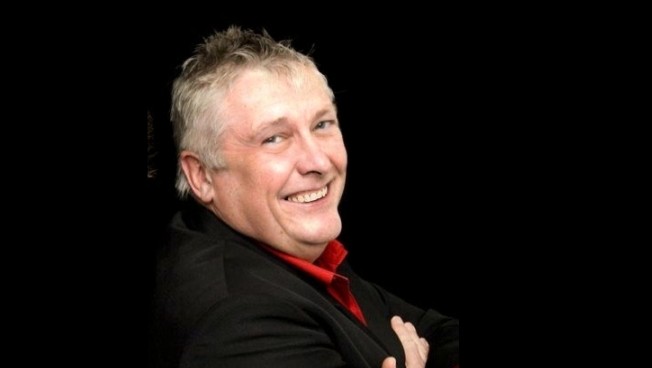 Location Lancashire
Starting from £330.00
Looking for someone to make you smile, someone to keep you entertained, someone who you would trust with your Granny!!
Then look no further... choose Clive… and you will be LAUGHING...
Number of Reviews and Counting... 4!
Clive has established himself as one of the most popular Comedy Entertainers at many of the Shearings Hotels up and down the UK and he is also is proving very popular with anyone looking for someone to entertain a room full of people all night long... and he does!!
His beaming smile, sharp wit and observational comedy about his Grandsons, his Parents, his Wife, his life experiences, strike a chord with audiences young and old. His look at shopping is a real rib tickler... and, his take on life in general will have you chuckling... long after the evening has ended. His tribute to his home town of Bury is unique and his reputation for making people laugh is amazing!
Clive is able to grab an audience and get them involved, not only making them laugh but singing along to some of the best known tunes and taking people down memory lane with music from the greats such as Tom Jones, Elvis, Frank Sinatra, Guy Mitchel... and of course Peter Skellern!!!
He is a superb Compere / MC / Host for any event, Presentation Evening, Fund Raising Event, Social Gathering, Wedding, and Sportsmans Dinner.
Clive can even provide you Fun Quiz Events and Themed family Nights with versions of 'This is your Life' (perhaps surprise someone special) or even 'The Two of Us' (think 'Mr & Mrs').
Clive is also very popular with Masonic Lodges for Ladies Festivals / Evenings.
IMPORTANT - Clive does NOT believe that you have to swear to make people laugh, he is suitable for audiences of ALL AGES and is the ideal Act for Cabaret & Variety.
Clive believes in giving customers value for money and his audience a great night... and he never disappoints.
Clive works on his own normally however if you require a larger variety line up he works closely with a Magician & Female singer to provide a night of entertainment. Please enquire for details...
Standards...
Bring Me Sunshine, Beyond the Sea, Ruby (Don't take your Love to Town), Let's Face The Music & Dance, Little Ole Wine Drinker, King of The Road, Blueberry Hill, Singing The Blues, 12th of Never, Halfway to Paradise, Memories are Made of This, I Love You Because, He'll Have To Go, Distant Drums, Oh Carol, Green Green Grass, Delilah, Lady is a Tramp, My Way, Can't Help Falling in Love, It's Impossible, Love Me Tender, Sweet Caroline, One way Ticket, You're a Lady, The Last Waltz, Smile, Unforgettable and more...
Pamela Crawshaw

, Birthday Party, Lancashire
Clive is such a lovely, lovely man and better still is an excellent all round entertainer. He has a really good voice and we all really enjoyed listening to him. We loved the songs he sang, everyone joined in and Clive really made our evening. I am so pleased that we chose him and he would be our first choice next time we had a party of this nature. Thank you very much Clive - BRILLIANT!!!!
---
David Dixon

, Private Party, Anglesey
A very welcome chap to have around & compere as well as entertain for an evening.
---
Debbie Owen - Combined Independents Liverpool

, Private Party, Cheshire
What a smashing, lovely chap Clive is! He arrived promptly and chatted to quite a few of our guests to get a feel for his audience - very professional! He also looked extremely smart. Clive gave us an excellent routine - very funny! His delivery of his jokes was great and the content was suitable for the age group present. If anyone is looking for an Entertainer who is prompt, professional, and able to deliver a funny, clean act, then Clive's your man. As always, Warble (Sam) were very efficient and friendly with all the organisation. I will definitely be using you again. Many thanks! Debbie
---
Doug Herbert

, Military Event, Gloucestershire
Clive, was AWESOME really good clean humour! We would gladly book him again.
---
Previous Venues
Shearings Hotels throughout the UK
Long Eaton Hotel, Blackpool
Winter Gardens, Blackpool
Layton Institute, Blackpool
Thwaites Empire, Blackburn
Goats Gate Hotel, Manchester
Royal Oasis & Sahara Sunset Hotels (Benelmadina, Spain)
Previous Clients
The Caravan Club
Laines Pharmaceuticals
Numerous Masonic Lodges, Rotary Groups and Round Table Movement
Clive is happy to tailor his performance to the needs of the customer, he is always happy to try and help give the customer exactly what they need at a price they are happy with.
THE PRICE YOU WILL PAY DEPENDS ON the day of the week, the type of performance required, the location and the type of event (Charity events will attract a discounted fee).
The prices given on the website are merely a guide to what you might pay and are calculated to include travel and accomodation costs.
If accomodation is provided by the booker then will result in a reduced price.
Please feel free to make contact to discuss any requirements you might have.
Standard Cabaret Performance (Hotels / Clubs is 1 x 60 minutes)
Clive can perform anythnig from a 20 minute Cabaret Spot to a full three hour full evenings entertainment incorporating Quiz, Caberet and Music for Dancing
Please Note: The fees indicated below are approximate and based on a central location for each county. They are intended to provide a rough guide only and exact quotes can only be given once the date and exact location of your event have been provided.
Scotland
Aberdeen
£660.00
Inverness
£660.00
Perth
£660.00
Sutherland
£660.00
Ayrshire
£540.00
Fife
£480.00
Stirlingshire
£480.00
West Lothian
£480.00
Dumfries-shire
£450.00
East Lothian
£450.00
Lanarkshire
£450.00
Midlothian
£450.00
North East
Durham
£480.00
Northumberland
£570.00
North Yorkshire
£570.00
South Yorkshire
£570.00
Tyne and Wear
£570.00
West Yorkshire
£480.00
Yorkshire
£540.00
North West
Cheshire
£330.00
Cumbria
£330.00
Manchester
£330.00
Lancashire
£330.00
Merseyside
£330.00
East Midlands
Derbyshire
£480.00
Leicestershire
£540.00
Lincolnshire
£540.00
Northamptonshire
£570.00
Nottinghamshire
£540.00
Rutland
£570.00
East
Cambridgeshire
£480.00
Norfolk
£600.00
Suffolk
£600.00
Wales
Anglesey
£420.00
Caernarvonshire
£420.00
Denbigh
£360.00
Flint
£360.00
Cardigan
£540.00
Brecon
£510.00
Carmarthen
£510.00
Glamorgan
£510.00
Monmouth
£510.00
Pembroke
£510.00
West Midlands
Gloucestershire
£540.00
Herefordshire
£540.00
Shropshire
£480.00
Staffordshire
£480.00
Warwickshire
£540.00
Worcestershire
£570.00
South East
Bedfordshire
£690.00
Berkshire
£690.00
Buckinghamshire
£690.00
East Sussex
£720.00
Essex
£720.00
Hampshire
£720.00
Hertfordshire
£690.00
Isle of Wight
£840.00
Kent
£780.00
Oxfordshire
£720.00
Surrey
£840.00
Sussex
£840.00
West Sussex
£840.00
London
£960.00
Middlesex
£900.00
South West
Cornwall
£690.00
Devon
£690.00
Dorset
£690.00
Somerset
£690.00
Wiltshire
£690.00