Warble Entertainment's
Complete Dancers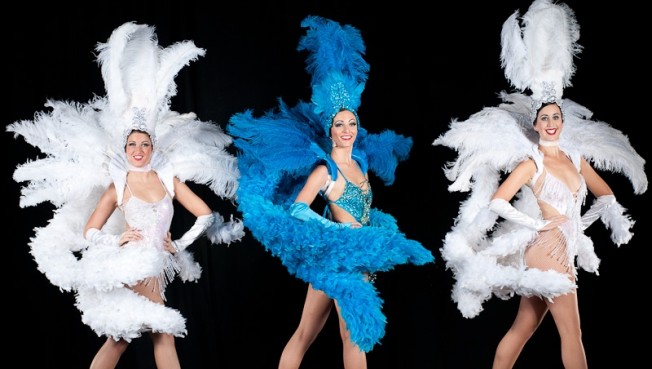 Location Staffordshire
Starting from £396.00
Location Staffordshire
Starting from £396.00
Introduction
Get a feel for them
Intro
Complete Dancers are a world-class provider of explosive shows, spectacular costumes and electric choreography.
Give your event that extra sparkle.
Complete Dancers has a first-rate reputation and specialises in providing dance shows and dancers. Shows can be designed to suit your event and Complete Dancers can work to any budget.
23 reviews
Complete Dancers
Number of Reviews and Counting... 23!
Complete Dancers have a highly professional reputation and continue to provide high quality but affordable entertainment and presentation services to all kinds of companies throughout the United Kingdom and Europe.
Their excellent reputation has meant they have had the opportunity to work with some of the worlds best clients.
Some of Complete Dancers popular themes:
Can Can
Moulin Rouge
Cheerleading
60s/70's/80s
Charleston / Roaring Twenties
Las Vegas / Vegas show girls
Indian / Bollywood
Street Dance / Hip Hop / MTV Style
Freestyle
Hula Dancers / Hawaiian
Rock N Roll / Grease
Chicago / Broadway
Arabian Nights
Wild West
James Bond
Complete Dancers can offer any amount of dancers depending on budget, ranging from 2 to 12 dancers.
Prices are based on a minimum of two dancers.
Nigel Moore

, Private Party, Manchester
The girls gave a great show. Many thanks once again.
---
Jane Hill - Allianz Insurance

, Corporate, Surrey
These three ladies were fantastic! True entertainers – a pleasure to work with and also to have as an exclusive act at our Christmas party. I would highly recommend them.
---
Emma Lees (The Guinness Partnership)

, Corporate, Manchester
Complete Dancers were professional from the start. Our original perfromer had cancelled 2 days before the event was due to go ahead so we booked Complete Dancers at VERY short notice. They hit the ground running and came up with a dance mix and routine which suited our event to a tee. They couldn't do enough to make us happy and the 100+ guests at our event all clapped along as they performed an amazing show. A truly great finale to our event. Thank you.
---
Teresa Henderson

, Charity, Norfolk
Thank you so much for providing us with such a good act. They were friendly and professional and their dance act was very uplifting and enjoyable. We liked the way they got the audience involved in the performance. They liaised with me constantly checking we were happy. Please pass on our thanks to the girls. Teresa
---
Sophie Slater

, Charity, Cheshire
Warble were fantastic at getting back quickly with my enquiry and helped source exactly what I required. The complete dancers were fantastic and were great meet and greet entertainers. Superb outfits.... admired by everyone (especially the gentlemen!) xxx
---
David Prance

, Private Party, London
They were fabulous. Exactly as promoted and unbelievably polite. Would recommend them to anyone.
---
Tiffany (The Proposers)

, Private Party, London
Thank you so so so much for everything Tiffany! Dharmi absolutely loved it and everything was perfect! Please thank Daisy and the dancers and a special thanks for Lois who really was amazing in organising the dance! It really was the happiest day of our lives and I can't thank you enough! Nirav
---
Georgina Hardman

, Charity, Leicestershire
This was my 1st charity event on a large scale, the information and advice I received from Jennie was extremely helpful, the Complete Dancers were totally amazing. My guests were enthralled by the dancers and they really added to the atmosphere and kicked off the party, I would definatley use them again.
---
Libby Granger (Loughborough University)

, University Event, Leicestershire
A big thankyou to Lois and the girls for a great performance of sixties dance routines. The show was a great addition to the party and very well recieved by the crowd. The girls were puctual, professional and they looked great. What a great service! We look forward to working with you again in the future.
---
Katie Sangster (VCG Group / Kestrel)

, Corporate, Essex
Great, easy service to use with very quick responses. The Complete dancers were fantastic and exceeded expectations - would definitely recommend and use again.
---
Rebecca Armstrong

, Corporate, Essex
Hi Samantha, I just wanted to drop you a line to say a big thank you to your artists for taking part in our awards night on Saturday. It was a huge success and Charlotte and the Creative Media team were absolutely delighted to have your guys on board. It's really important for us to keep our guests and award winners entertained and happy and it was great to have you involved as a part of that on what was a wonderful evening. Many thanks from all the team.
---
Karen Hosker

, Birthday Party, Manchester
Steph and Lois were a fabulous addition to my 50th birthday party. They were prompt, courteous and glamorous!
---
Glenn Johnson

, Private Party, Berkshire
Wonderful girls who made our Charity Ball complete. Very Professional and couldn't have been more helpful. A few of our guest's asked where I found them as they would be interested in using them for their event.
---
SPG Media Ltd T/A:Arena International Events

, Corporate, London
Thank you for performing at our awards ceremony. The meet and greet and show helped our guests settle into the evening and added an extra sparkle to the event.
---
Jeanie Puckeridge

, Birthday Party, Dorset
I cannot speak more highly for the organisation and performing skills of the dancers at our recent special event. Lois and Emma danced beautifully and it was a fantastic hit with 40-50 post A level students celebrating my son's 18th birthday. Thank-you for making the night so special. Best Wishes, Jeanie Puckeridge
---
Lucia Williams

, Birthday Party, Oxfordshire
Hi Sam – please say a big thank you for the girls! They looked beautiful and gave the party some va va va voom! Bravo!
---
Jonathan Griffiths

, Military Event, Hampshire
Lois and Lisa arrived and our venue and conducted themselves with a professional attitude from the outset. They were working to entertain a demanding Military audience and were more than happy to listen to what was required. They presented themselves above the standard that was expected of them whilst they were performing for us. It is with this professionalism and helpful way in which they conducted themselves that added to the overall success to our evening. I would, without hesitation book them for future performances. Thank you Complete Dancers. Great job.
---
Derek Furlong

, Birthday Party, West Sussex
Jennie, The Brazilian Dancers that you organised for us were just what I had envisaged. They were well organised, prompt and above looked beautiful when dressed up in their finery. Greatly appreciated by the audience too.
---
Victoria James Events

, Private Party, West Midlands
These ladies were fantastic. They were used as a surprise act and their performances had the whole room gasping! Their first performance was in Vegas Showgirl style, and the second was the Can Can. The guy's jaws were on the floor, and the ladies were amazed at their abilities! They added just the right amount of fun and glamour to our event and all delivered with big beaming smiles. My clients were totally impressed and loved the audience participation. From my perspective, their professionalism was excellent, they arrived in plenty of time to liaise with the other entertainers we had performing that night and they dazzled the party to perfection. We will definitely use these ladies again.
---
Sally Coleridge

, Birthday Party, Cheshire
Where do I start? To say that Jess and Steph were wonderful is an understatement. They were two of the most beautiful, professional and friendliest girls in the world and the party was a better place for having them there. We cannot thank them enough for everything they did and are now looking for any excuse to hire them again - just so we can see them. Thank you so very much.
---
Brian Lowe

, Private Party, Merseyside
Dear Jenny, what a wonderfull night we had last night. The dancers went down a storm. We had a fantastic night, all the things we had planned worked and I have had my phone ringing all this morrning with people saying its defo one to remember for a long time. Thanks very very much I dont think thanks is enough to describe how good it was!
---
Shauna Peters - Creative Media Ltd

, Corporate, Hertfordshire
Hi, we just wanted to say how pleased we were with the dancers! They did an excellent job and helped make the evening a great success! We look forward to working with the girls again in December at our next awards night. Many thanks again, Creative Media Ltd.
---
Mary Cornforth

, Birthday Party, Manchester
Hi Marie, the girls were punctual, beautiful, professional and helpful. The meet and greet and photos was a wonderful event because the girls were there. People that usually run from cameras were rushing to have their photo done with the girls. Thanks to them I have a photo record of all my guests. The dance routine was professionally done and was enjoyed by all my guest from 80 to 14 yrs. Their friendlieness was wonderful and they made me feel relaxed. I cant thank them enough for their contribution to the best 50th Party ever. Thank you xx
---
Complete Dancers excellent reputation has meant they have had the opportunity to work with some of the worlds best clients. Complete Dancers provide services for product launches, exhiibitions, christmas parties, fundraisers, corporate events, press launches and much more.
Some previous clients include:
BBC
Sheraton
Chelsea Football Club
The Marriott
Ricoh Arena
Hilton Hotels
Taj Hotels And Resorts
Fairtrade
British International Motorshow
Motorshow Northwest
Sainsbury's
British Airways
Royal Air Force
Grosvenor Hotel
Crowne Plaza
University Of Hull
University Of Surrey
Complete Dancers have worked throughout the UK, Africa, India, Oman (UAE) and Turkey.
Complete Dancers show is on CD, Minidisc or iPod format and this is usually played via the event or DJ's system.
Complete Dancers often produce custom shows for your special events which can compliment and promote your brand.
With an extensive and ever-expanding repertoire of themes and shows for any occasion, Complete Dancers can help make your event into the most talked about of the year. Whether you require a splash of spectacular for your product launch or the Complete Dancers Vegas showgirls welcoming your guests, no job is too big or too small
Complete Dancers can offer meet and greet when your guests arrive and dance performances throughout the evening, or a 10 min dance show or 30 mins mixed cabaret show.

Please note all performances can be adapted to your needs.
Please Note: The fees indicated below are approximate and based on a central location for each county. They are intended to provide a rough guide only and exact quotes can only be given once the date and exact location of your event have been provided.
Scotland
Aberdeen
£540.00
Inverness
£540.00
Perth
£540.00
Sutherland
£540.00
Ayrshire
£540.00
Fife
£540.00
Stirlingshire
£540.00
West Lothian
£540.00
Dumfries-shire
£540.00
East Lothian
£540.00
Lanarkshire
£540.00
Midlothian
£540.00
Glasgow
£540.00
Edinburgh
£540.00
Dundee
£540.00
Foreign Locations
Europe
£720.00
Rest of the world
£720.00
North East
Durham
£480.00
Northumberland
£480.00
North Yorkshire
£480.00
South Yorkshire
£480.00
Tyne and Wear
£480.00
West Yorkshire
£480.00
Yorkshire
£480.00
East Yorkshire
£480.00
Leeds
£480.00
North West
Cheshire
£396.00
Cumbria
£480.00
Manchester
£396.00
Lancashire
£420.00
Merseyside
£480.00
Liverpool
£420.00
East Midlands
Derbyshire
£396.00
Leicestershire
£396.00
Lincolnshire
£396.00
Northamptonshire
£396.00
Nottinghamshire
£396.00
Rutland
£396.00
East
Cambridgeshire
£396.00
Norfolk
£480.00
Suffolk
£480.00
Norwich
£480.00
Wales
Anglesey
£480.00
Caernarvonshire
£480.00
Denbigh
£480.00
Flint
£480.00
Cardigan
£480.00
Brecon
£480.00
Carmarthen
£480.00
Glamorgan
£480.00
Monmouth
£480.00
Pembroke
£480.00
Wrexham
£480.00
Cardiff
£480.00
West Midlands
Gloucestershire
£396.00
Herefordshire
£396.00
Shropshire
£396.00
Staffordshire
£396.00
Warwickshire
£396.00
Worcestershire
£396.00
Birmingham
£396.00
South East
Bedfordshire
£420.00
Berkshire
£420.00
Buckinghamshire
£420.00
East Sussex
£420.00
Essex
£420.00
Hampshire
£480.00
Hertfordshire
£420.00
Isle of Wight
£480.00
Kent
£480.00
Oxfordshire
£420.00
Surrey
£420.00
Sussex
£420.00
West Sussex
£420.00
London
£420.00
Middlesex
£420.00
South West
Cornwall
£480.00
Devon
£480.00
Dorset
£480.00
Somerset
£480.00
Wiltshire
£480.00
Bath
£480.00
Bristol
£480.00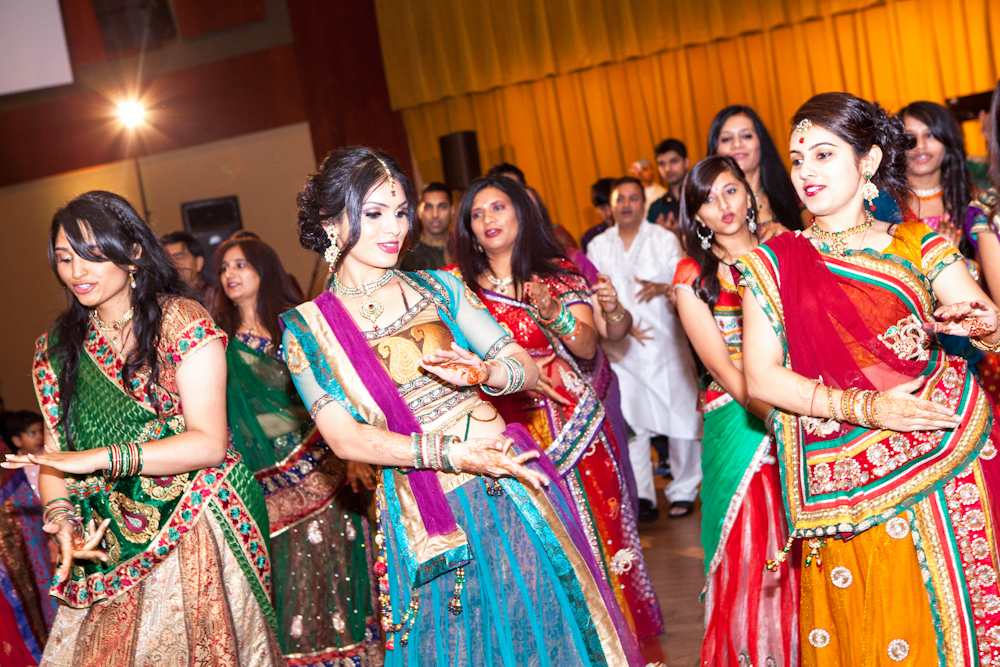 ---
You may also like
Customers who have enquired for Complete Dancers have also been interested in the following Dance Acts and Dancers. For more information or further options, please call 0845 643 9384.