Counterfeit - A Tribute To Abba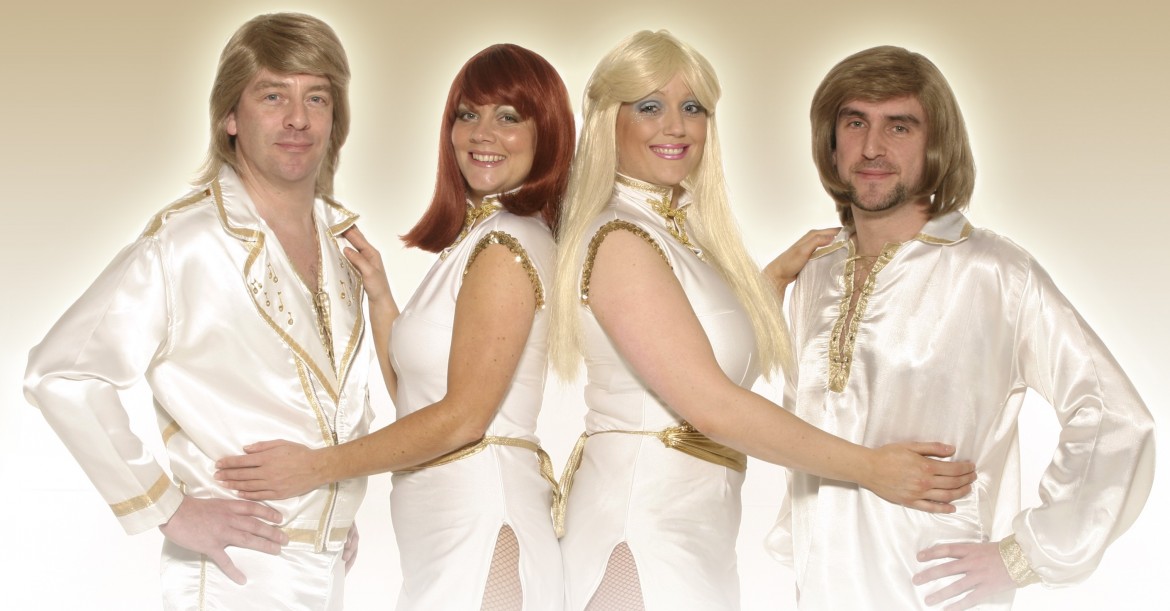 Location Birmingham
Starting from POA
Since their conception in 2000, Counterfeit ABBA have taken their show to all areas of the UK and even worldwide! Whether performing for 75 guests or 20,000, Counterfeit ABBA adapt their show to ensure you receive only the best performance. With an impressive 6 costume changes throughout the show, only the best sound and lighting equipment, and, of course only the best performers, Counterfeit ABBA guarantee an experience not to be forgotten!
*A fantastic and extremely professional act, Counterfeit Abba are ideal for Corporate Events, Private Parties, Weddings and Theme Nights* *Video in Full Profile*
Listen




Counterfeit - A Tribute To Abba
Number of Reviews and Counting... 4!
The Date... January 2000. The birth of a new Millennium and also the birth of Counterfeit ABBA!
Since 2000 Counterfeit ABBA have gained extensive experience performing their show not only Nationwide but also WORLDWIDE! And, because of this, Counterfeit ABBA can guarantee you a superb ABBA experience that will give you wonderful memories to cherish for a lifetime!
Counterfeit ABBA insist on only using top of the range Sound and Lighting equipment to ensure you get the very best audio and visual experience Possible! And with over Six costume changes throughout the Show they are totally confident that you will be impressed!
Counterfeit Abba have previously delivered their show for up to 20,000 people right through to an intimate 75! So whatever the size of audience or venue you can rest assured that Counterfeit ABBA can adapt to perform the show of a lifetime!
4 Piece – Male and Female Vocals, Live Guitar, Live Keyboards plus, high quality backing tracks
Voulez Vous
Mama Mia
Knowing Me
Ring Ring
Supertrooper
Fernando
Chiquititta
Eagle
Winner Takes It All
I Have A Dream
Rock Me
One Of Us
Name Of The Game
Angel Eyes
Money Money Money
Summernight City
Take A Chance
I Do I Do I Do
Honey Honey
SOS
Lay All Your Love
Does Your Mother Know
Gimme Gimme Gimme
Dancing Queen
Waterloo
Thank You For The Music
Samantha Brown

, University / School, Oxfordshire
Awesome fun. both children and adults had a fantastic evening. Many thanks to Counterfeit Abba.
---
Peter Cooper - Middle Bean Hall

, Birthday Party, Hereford and Worcester
The band was really good and very nice people. I have not seen a party where everybody got up to dance to their first song and was still dancing along with them 90 minutes later. We all enjoyed the atmosphere they created. I would highly recommend them to anyone. They were very professional in their approach, contacting us beforehand, setting up and sound checking early and understanding the type of party we were having (70's). Warble arranged the booking and were very helpful. I can only thank ABBA - Counterfeit ABBA for making a great and memorable evening for my wife's party.
---
Joanna Sapsed

, Wedding, Surrey
Counterfeit ABBA were absolutely fabulous and they really made our wedding party go with a swing! Everyone thoroughly enjoyed the band, dancing and singing along. Great! Very professional and excellent entertainment.
---
John Lester

, Venue Club, Derbyshire
Fantastic! Ask any of the 500 audience. Would recommend to anyone.
---
Counterfeit ABBA's previous clients include: Chicago Rock Café, Brannigans, Bar Med, The Works, Grosvenor Casinos,Holiday Inns , De Vere Hotels.
And, the corporate clients: Royal Air Force, Royal Navy, British Airways, Compaq Computers, Fiat Cars, Littlewoods, BBC... and many more...
Counterfeit ABBA are able to provide 2 options for their show:
• 1 x 60 minute performance
• 2 x 40 minute sets
Counterfeit ABBA are fully self-contained and all prices therefore include: Sound Equipment, Lighting Equipment, Star Curtain Backdrop and Visual Effects.
• 1 x 60 minute performance
• 2 x 40 minute sets
Please Note: The fees indicated below are approximate and based on a central location for each county. They are intended to provide a rough guide only and exact quotes can only be given once the date and exact location of your event have been provided.