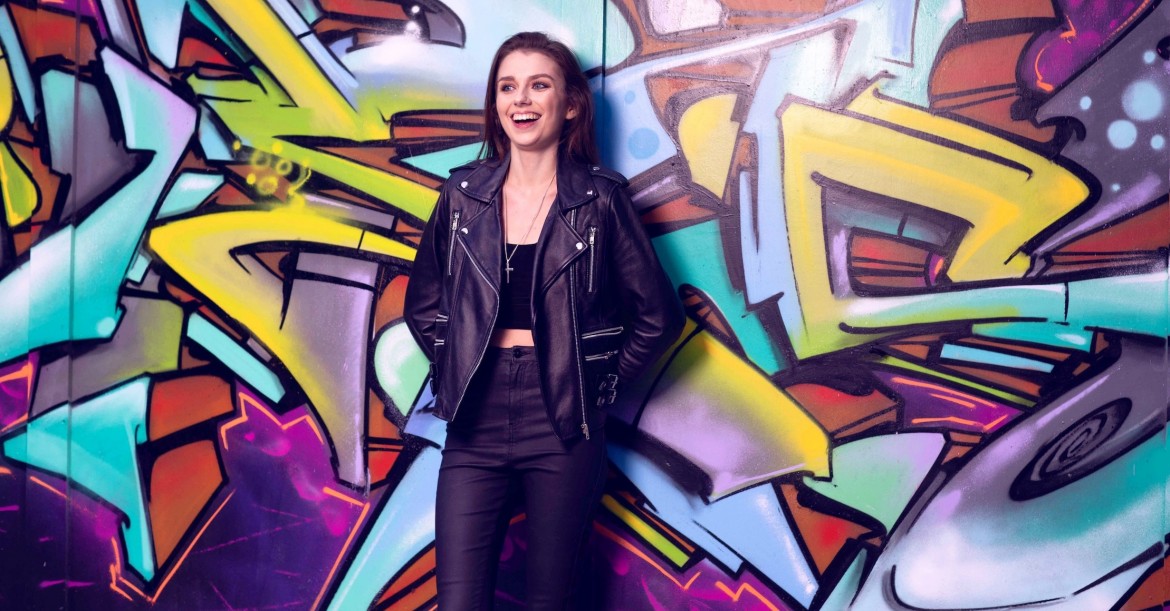 Location London
Starting from £1,200.00

Have your dream playlist brought to life by London Sound Academy Graduate DJ Paige.
Paige is an enthusiastic Multi-Genre London based DJ who mixes a variety of genres ranging from Motown, Disco, Chart, House, Hip Hop/Rnb, Garage, Drum and Bass, 80s, Reggaeton and more. Full sound and lighting is included and Paige is happy to take requests from your guests.
From weddings to engagements, birthdays to corporate events, DJ Paige has the talent and passion to create a lively atmosphere which keeps you dancing all night long.
Listen




Number of Reviews and Counting... 2!
Create memorable moments with London Sound Academy Graduate - DJ Paige. Paige is an enthusiastic Multi-Genre London based DJ who mixes a variety of genres ranging from Motown, Disco, Chart, House, Hip Hop/Rnb, Garage, Drum and Bass, 80s, Reggaeton and more.

Paige spent 2018-2019 being a freelance supporting DJ who performed at numerous venues around the UK such as: Heaton House Farm, Hartsfield Manor, Cherwell Boat House, Wadhurst Castle, Brookfield Barn, Micklefield Hall, Moxhull Hall, Devonport House, The Mount Vineyard and more. Paige enrolled into LSA (London Sound Academy) in 2019 to advance her DJing skills set. Since joining LSA, her mixes have been recognised within the DJ scene, which has led to multiple radio stations approaching her to be a Guest DJ on their shows. Her first ever guest mix was for Mini Radio Belgium (2020). Paige was also offered a residency with Quest London Radio, "Fusion Fridayz." She has worldwide listeners tuning into her mixes - France, Belgium, Spain, Poland, Germany, Mexico, Brazil, Jamaica, Japan, America & Australia.
All of Paige's sets are curated & designed to bring her clients' desires to life on their special occasion. Paige's passion behind the booth - along with her talent to read the crowd - creates a lively atmosphere that keeps guests on their toes & partying all night! Throughout the event, Paige will gladly accept song requests based on if they fit into the client's choice of genres.
If you want to take your party/event to the next level, Paige has worked alongside some of the most respected DJs within the club scene and can happily create a Ministry of Sound club like atmosphere, mixing a variety (of your choice): Tech House, Heavy Drum & Bass, Techno and more. She has worked alongside saxophonists, bongo players and singers.

Paige provides her own equipment which includes: a full sound-system, lighting system, starcloth booth and Pioneer DDJ 1000 controller. All equipment has been PAT tested and she has public liability insurance cover.
Standard Package: 5hrs Live DJ set
Advanced Package: 7hrs Live DJ Set
Advanced Wedding Package: Background music for Drinks Reception, Wedding breakfast plus Standard Live DJ Set package
Full Day: Music provided for Ceremony, Drinks Reception, Wedding Breakfast plus standard Live DJ Set package
Classical
Chill/Lounge
50's
Soul
60's
Funk
70's
Motown
Disco
80's
90's
Chart & Pop
Current Top 40
Hip Hop & RnB
Grime
House
Tech/Deep/Commercial/Bass House
Techno
Garage/ Bassline
Drum & Bass
Rock
Reggaeton/Latin
Reggae & Soca
Tony Kirton - Scott and Mears Credit Services

, Corporate, Holiday Inn, Southend Airport, Essex
How good is DJ Paige? Simply brilliant!! Paige had a greatly choice of tunes and got right into our August Christmas Party from the off! Great personality, great humour, great energy!! Thanks so much - cannot recommend highly enough!!
---
Vicky Rimmer

, Wedding, London
Paige was asked to provide background music at my daughters wedding during the meal and then a disco that would get everyone on their feet. She more than fulfilled our brief and got the party going with a swing . She was just lovely as a DJ and coped well with multiple requests with professionalism and good will. We would definitely recommend her as a DJ. My son said her mixes were brilliant too..
---
Can I give you a list of all the songs I want played?
Yes you can! I usually get clients to create a spotify, apple music or written playlist (whichever you prefer) of all the songs you'd like. If you forgot to put any songs on the playlist, not to worry, as I accept song requests on the night too! I am also happy to have a phone call to discuss this.

Are you happy to perform alongside saxophonists, singers or bongo players?
Of course!

Is all equipment included in the price?
Yes, all equipment is provided for your special day.

Do you have public liability and PAT insurance?
Yes I am fully covered.
5 x 60 Mins
7 x 60 Mins
Full day
Please Note: The fees indicated below are approximate and based on a central location for each county. They are intended to provide a rough guide only and exact quotes can only be given once the date and exact location of your event have been provided.
Scotland
Aberdeen
£1,800.00
Inverness
£1,560.00
Perth
£1,560.00
Glasgow
£1,560.00
Edinburgh
£1,560.00
Dundee
£1,560.00
Foreign Locations
Europe
£1,800.00
Rest of the world
£2,400.00
North East
South Yorkshire
£1,200.00
Leeds
£1,200.00
North West
Cheshire
£1,200.00
Manchester
£1,200.00
Lancashire
£1,200.00
Merseyside
£1,200.00
Liverpool
£1,200.00
East Midlands
Derbyshire
£1,200.00
Leicestershire
£1,200.00
Lincolnshire
£1,200.00
Northamptonshire
£1,200.00
Nottinghamshire
£1,200.00
East
Cambridgeshire
£1,200.00
Wales
Monmouth
£1,200.00
Wrexham
£1,200.00
Cardiff
£1,200.00
Powys
£1,200.00
West Midlands
Gloucestershire
£1,200.00
Herefordshire
£1,200.00
Shropshire
£1,200.00
Staffordshire
£1,200.00
Warwickshire
£1,200.00
Worcestershire
£1,200.00
Birmingham
£1,200.00
South East
Bedfordshire
£1,200.00
Berkshire
£1,200.00
Buckinghamshire
£1,200.00
East Sussex
£1,200.00
Essex
£1,200.00
Hampshire
£1,200.00
Hertfordshire
£1,200.00
Kent
£1,200.00
Oxfordshire
£1,200.00
Surrey
£1,200.00
Sussex
£1,200.00
West Sussex
£1,200.00
London
£1,440.00
Middlesex
£1,200.00
South West
Cornwall
£1,440.00
Devon
£1,200.00
Dorset
£1,200.00
Somerset
£1,200.00
Wiltshire
£1,200.00
Bath
£1,200.00
Bristol
£1,200.00