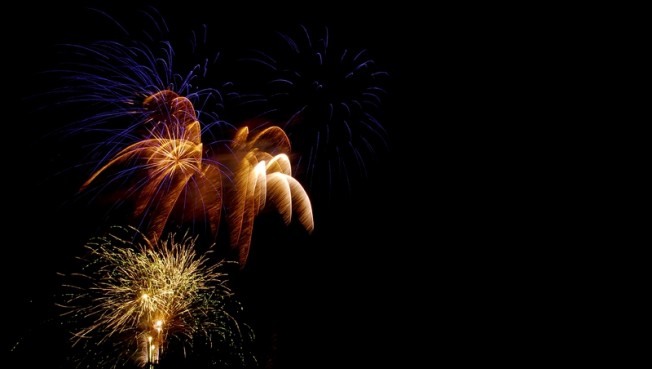 Location UK Wide
Starting from £600.00
Make Your Celebrations Go With A BANG!
Warble Entertainment is able to provide indoor and outdoor fireworks and effects displays to suit any style of event and any budget, large or small.
We are also able to offer confetti, gerbs, dancing flames, Co2 Jets, burning logos, waterfalls etc. for indoor and stage use, and outdoor fireworks displays for celebrations.
Number of Reviews and Counting... 1!
Make Your Celebrations Go With A BANG!
Since the dawn of time fireworks have been used to great effect to celebrate all manner of events. We can supply and fire a huge range of high quality professional fireworks. All that is needed is a sensible sized venue and budget and we can take care of the rest.
From corporate events to private parties we take care of everything to ensure you have a spectacular and safe display and can sit back and enjoy yourself.
Having a professionally fired display dramatically reduces the chance of an accident and you will get to see some of the more specialist range of effects only available to professional pyrotechnicians.
Susan and David

, Wedding, Cheshire
I just want to say a huge thank you for the display. We had seen the video when booking but the live display was even better and all of our guests said how amazing they were. A few commented saying they were better than displays they have paid good money to see in the past and they can't see how any display can beat it as it was incredible.
---
Prices indicated relate to a 5 minute show with music provided. Call for further details and quotes for longer shows.
Please Note: The fees indicated below are approximate and based on a central location for each county. They are intended to provide a rough guide only and exact quotes can only be given once the date and exact location of your event have been provided.
Scotland
Aberdeen
£600.00
Inverness
£600.00
Perth
£600.00
Sutherland
£600.00
Ayrshire
£600.00
Fife
£600.00
Stirlingshire
£600.00
West Lothian
£600.00
Dumfries-shire
£600.00
East Lothian
£600.00
Lanarkshire
£600.00
Midlothian
£600.00
North East
Durham
£600.00
Northumberland
£600.00
North Yorkshire
£600.00
South Yorkshire
£600.00
Tyne and Wear
£600.00
West Yorkshire
£600.00
Yorkshire
£600.00
North West
Cheshire
£600.00
Cumbria
£600.00
Manchester
£600.00
Lancashire
£600.00
Merseyside
£600.00
East Midlands
Derbyshire
£600.00
Leicestershire
£600.00
Lincolnshire
£600.00
Northamptonshire
£600.00
Nottinghamshire
£600.00
Rutland
£600.00
East
Cambridgeshire
£600.00
Norfolk
£600.00
Suffolk
£600.00
Wales
Anglesey
£600.00
Caernarvonshire
£600.00
Denbigh
£600.00
Flint
£600.00
Cardigan
£600.00
Brecon
£600.00
Carmarthen
£600.00
Glamorgan
£600.00
Monmouth
£600.00
Pembroke
£600.00
West Midlands
Gloucestershire
£600.00
Herefordshire
£600.00
Shropshire
£600.00
Staffordshire
£600.00
Warwickshire
£600.00
Worcestershire
£600.00
South East
Bedfordshire
£600.00
Berkshire
£600.00
Buckinghamshire
£600.00
East Sussex
£600.00
Essex
£600.00
Hampshire
£600.00
Hertfordshire
£600.00
Isle of Wight
£600.00
Kent
£600.00
Oxfordshire
£600.00
Surrey
£600.00
Sussex
£600.00
West Sussex
£600.00
London
£600.00
Middlesex
£600.00
South West
Cornwall
£600.00
Devon
£600.00
Dorset
£600.00
Somerset
£600.00
Wiltshire
£600.00