Warble Entertainment's
Klay The Pianist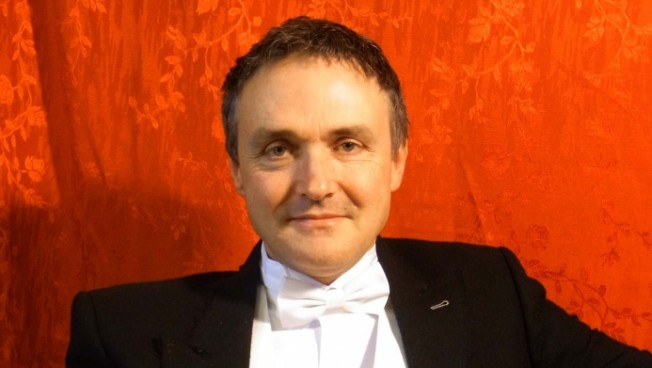 Location London
Starting from £240.00
Since winning a MOBO for his band The Jazz Steppers in 1998, Klay has worked with many big names including 5 years with legendary US vibe player Roy Ayers. His solo repertoire ranges from Fats Waller to Christina Aguilera, Gershwin to Elton John. If he doesn't know it he can busk it.
Part of his current repertoire is 'Music From The Great Depression' - 1920s, '30s themed - think Boardwalk Empire, Dancing On The Edge etc. and features the music of Billy Mayerl and George Gershwin. However, he is just as comfortable playing classics, pop, Latin, Film and TV themes and Jazz.
All prices are based on 2 hour set with Klay providing an electric piano and amplification. If there is a piano available at the venue then the advertised fee will be less.
2 reviews
Song List
1920's / 30's
Evening Primrose - Billy Mayerl - Tempo: Fast/Mid
Look Lively - Billy Mayerl - Tempo: Fast
Virginia Creeper - Billy Mayerl - Tempo: Fast
Hollyhock - Billly Mayerl - Tempo: Fast
Marigold - Billy Mayerl - Tempo: Fast/Mid
Honkytonk - Billy Mayerl - Tempo: Fast
Autumn Crocus - Billy Mayerl - Tempo: Slow
Jazz Master - Billy Mayerl - Tempo: Fast
White Heather - Billy Mayerl - Tempo: Fast/Mid
All Of A Twist - Billy Mayerl - Tempo: Fast/Mid
Wistaria - Billy Mayerl - Tempo: Fast/Mid
Shallow Waters - Billy Mayerl - Tempo: Slow
Sweet William - Billy Mayerl - Tempo: Fast/Mid
Rhapsody In Blue - George Gershwin
Anything Goes - Cole Porter
Jazz Standards
Aint Missbehavin'
Alfie
All Blue
All The Things You Are
Anthropology
Autumn Leaves
Caravan
Darn That Dream
Every Time We Say Goodbye
Fly Me To The Moon
Giant Steps
God Bless The Child
Have You Met Miss Jones
How High The Moon
I Could Write A Book
I Wish I Knew How It Would Feel To Be Free (Barry Norman Film 1998/9/etc theme)
Just A Gigolo
Love Is The Sweetest Thing
Lullaby Of Birdland
Lush Life
Moody's Mood
My Favourite Things
My Very Good Friend The Milkman
Naima
Night And Day
Round Midnight
So What
Someone To Watch Over Me
Somewhere Over The Rainbow
Spain
St Thomas
They Can't Take That Away From Me
Waltz For Debbie
Pop, Soul and RnB
After The Love Has Gone - Earth Wind And Fire
Always A woman to Me - Billy Joel
Dinorah Dinorah - George Benson
Don't You Worry About A Thing - Stevie Wonder
Dreams Do Come True - Stevie Wonder
I Am Beautiful - Christina Aguilera
I Can't Help It - Michael Jackson
I Guess That's Why They Call It The Blues - Elton John
I Scare Myself - Thomas Dolby
If I Ever Lose This Feeling - Average White Band
If You Leave Me know - Chicago
Just The Way It Is - Bruce Hornsby
Love Dance - George Benson
One Hundred Ways - Quincy Jones
Scarborough Fair - Simon And Garfunkle
Summer Soft - Stevie Wonder
Tell Me A Bedtime Story - Quincy Jones
What's Going On - Marvin Gaye
You Don't Know My Name - Alicia Keys
Film and TV Themes
Alfie
Billion Dollar Brain
Cheers
Curb Your Enthusiasm
Hill Street Blues
Ipcress File
The Odd Couple
The Spy Who Loved Me
Star Trek (original 60's theme)
Latin

Agua De Beber
At First Sight - Eliane Elias
Call Me
Desifinado
Dreamer
El Cuarto De Tula - Buena Vista Social Club
Favela ( Oh Morro) - Jobim
Love Reborn - George Duke
Meditation - Jobim
One Note Samba
Jazz Fusion

It Happens Everyday - Joe Sample
Revelation - The Yellowjackets
Street Life - Crusaders
I've Got Your Image - Cameo
Last Call - The Crusaders
Moody's Mood - George Benson
Dinorah Dinorah - Geroge Benson
Song For Carla - Yellowjackets
Motet - Yellowjackets
Seven Stars - Yellowjackets