Warble Entertainment's
Laser Shooting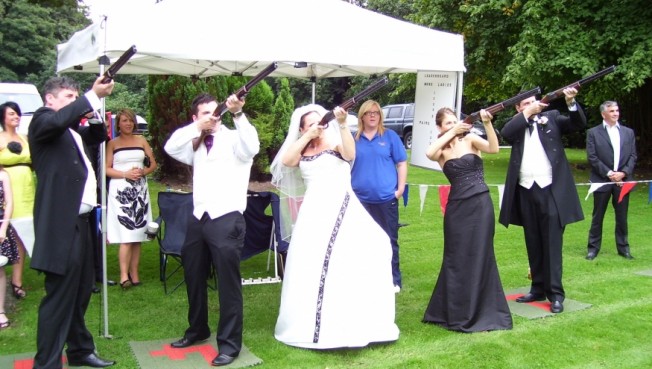 Location Cheshire
Starting from £570.00
Laser Clay Pigeon Shooting is a completely safe way to add some FUN into your event. From Corporate Events to Team events and Weddings to parties, your guests are guaranteed to have a blast!

The shoot can be played outdoors either during the day or evenings under our own Floodlights.
The shoot can also be played indoors all year round.
Should you book an outdoor shoot and the weather is unkind, if you have enough space (8m x 6m) then you have the option of using the indoor system instead.


3 reviews