Light Up Letters - East Midlands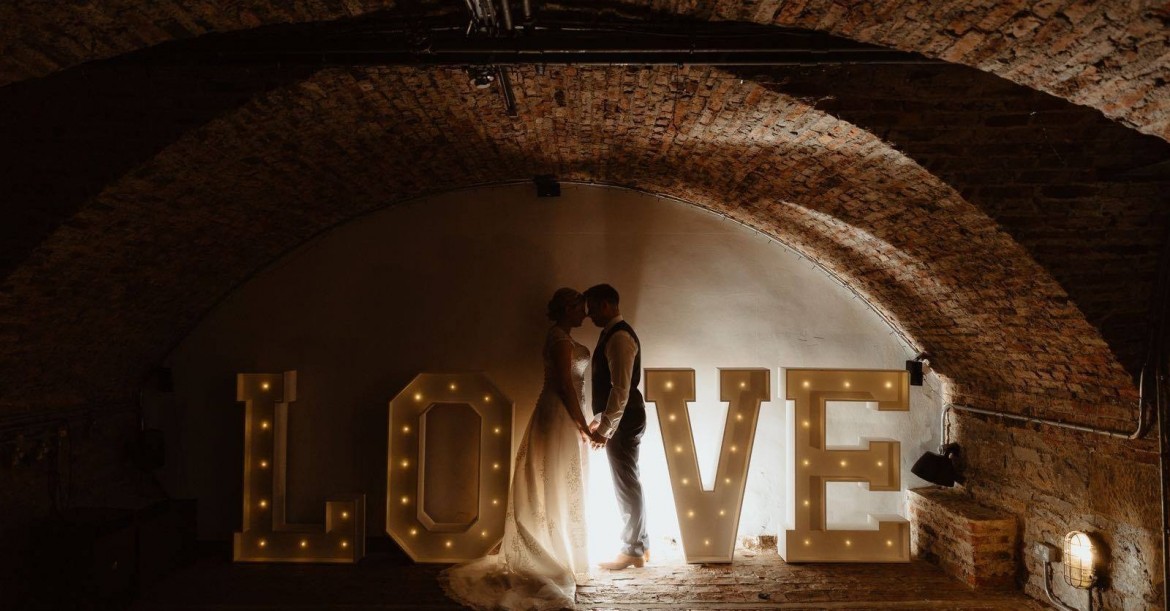 Location Lincolnshire
Starting from POA
The first impression really sets the mood for any wedding or celebration and with Light Up Letters you are sure to make a statement!
You can be sure to impress your guests with these light up letters, they really will add something special.
Light Up Letters - East Midlands
Light Up Letters really allow you too make your event extra special and personal. With the ability to make any word, your options really are endless. Whether you go for 'MR and Mrs' or choose your surname or the popular 'LOVE' creation, Light Up Letters will be able to accomodate you.
The Letters come fully white, with warm tone LED's creating an amazing effect to any room they are in, whilst still looking classy.The warm LED's ensure that the light isn't too overpowering, however they are still bright enough to give the room a glow and look fantastic in photos.
How tall are the letters?
Our letters stand at 4ft tall
When do we get them?
We will deliver, set up and collect the letters on the day, so you don't need to worry about anything.
Please Note: The fees indicated below are approximate and based on a central location for each county. They are intended to provide a rough guide only and exact quotes can only be given once the date and exact location of your event have been provided.
Scotland
East Lothian
£0.00
North West
Manchester
£0.00
East Midlands
Leicestershire
£168.00
Lincolnshire
£150.00
East
Cambridgeshire
£0.00
West Midlands
Birmingham
£180.00
South East
Berkshire
£0.00