Guide to Hiring North East Wedding Bands
From spectacular live wedding bands performing rock and pop music to talented vocalists, we have the best wedding bands North East has to offer.
Hiring a group of live musicians for your wedding day is not something that people do every day. In fact, some people will only do this once in their lifetimes!
For that reason, we have put together an ultimate guide to hiring wedding entertainment and North East England musicians.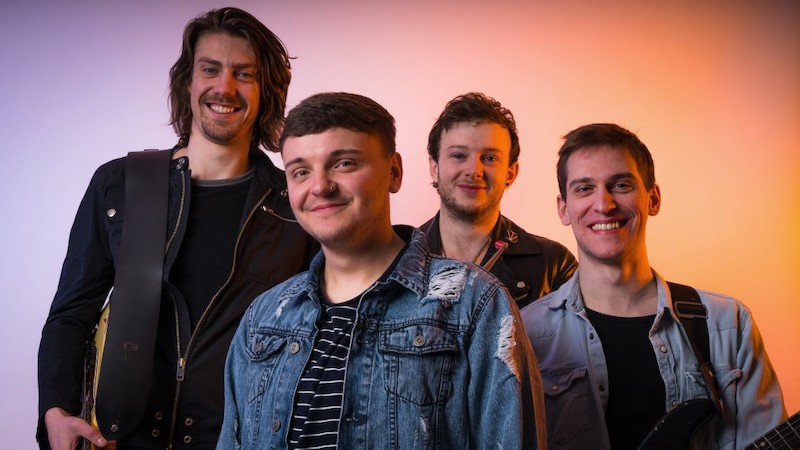 What style of music do wedding bands perform in the North East?
The choice of bands for your big day is astronomical in comparison to a few years ago. Not only can you have your pick from hundreds of party bands and wedding function bands these days, but the styles vary massively.
Live entertainment in the North East can include indie wedding bands, jazz bands, acoustic singers, folk bands, soul bands, tribute bands, rock pop bands and much more. No matter what type of cover band you desire for your wedding reception, you can have it all!
What do North East wedding bands provide on the night?
The first thing that all of the best bands will provide is an epic party, the likes of which will be remembered for months or years!
99% of the wedding bands you can hire in the North East of England will arrive fully self-contained. What does this mean? Basically, the bands bring their own PA system, lighting, instruments… literally everything they need to perform some amazing live music! Bands will be able to provide pre-mixed music in between sets using state of the art DJ software to keep the party pumping all night long!
Will the live wedding bands take song requests?
Wherever possible, the bands you can hire will learn a special request for your wedding night. Don't forget, most bands perform a huge range of songs from Dire Straits, Billie Eilish, The Killers and everything else under the sun! It is likely they already have your song in their set list.
More often than not, this is usually a couples first dance song. All they ask if that they are given enough prior notice to ensure they can do the song justice! If this isn't possible for the band, they will obviously be more than happy to accommodate your first dance via their DJ service and PA system.
How do I actually book the band for my wedding?
Hiring North East wedding bands with us is much easier than you might think.
Once you've decided which live wedding bands you'd like to check availability for, simply press the make enquiry button to be taken to the enquiry page on our website. Here you can fill in your details such as your wedding date, venue and contact details. We will then contact you as soon as possible with the availability of the band and an accurate price! Once you have this and you want to book, all you have to do is let us know.
What areas in the North East will wedding bands travel to?
Whether you are having a party, planning a corporate event or are looking for a North East wedding band, our acts will travel to many areas.
With Warble Entertainment you can hire wedding bands in Stockton-on-Tees, Newcastle upon Tyne, Carlisle, Leeds, Scarborough, Durham, Darlington, Scunthorpe, Sunderland, Hartlepool, Middlesbrough, Gateshead, South Shields Blyth, York, Hull, Northumberland and surrounding areas.
How do we get the best price possible for wedding bands in the North East?
After you have checked out customer reviews for the best bands that couples are happy to recommend, it's time to make sure you get the best price possible for your party band.
Our number one tip is to book as early as possible! Not only will you be able to secure your band at preferential rates, it also means that you won't miss out on your first choice and be forced to pay more for a band to travel further. On the subject of travel, hiring bands closer to your location will be much cheaper.
For example, booking a Newcastle wedding band or a group of musicians from Durham or Carlisle will be much more cost effective than other parts of the UK if you are planning your wedding in the North East of England.