Guide to Hiring North West Wedding Bands
Booking a party band for a wedding is not something that couples will do every day. When planning the different parts of your day, whether this is the drinks reception or evening party, awesome wedding entertainment is key.
A full dance floor is only moments away with our incredible wedding music bands in the North West. Here are some of the most common questions that we get asked about wedding band hire to help you through your music journey!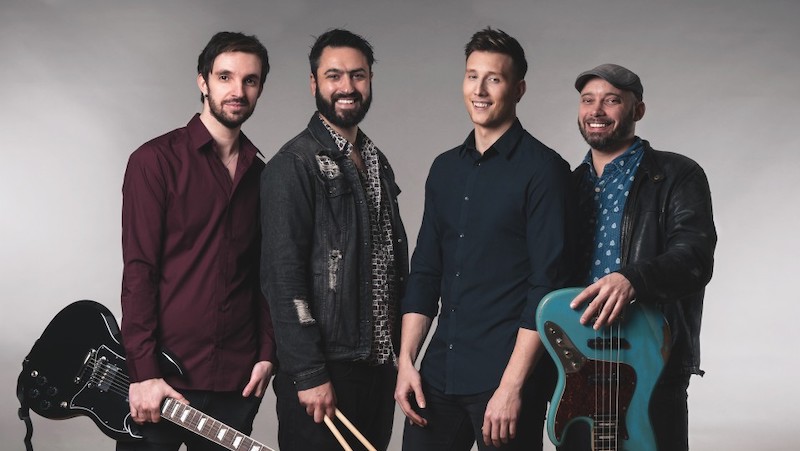 Who are the best wedding bands North West and surrounding areas have?
The North West of England is a hotbed for musical talent. The wedding bands and live musicians available to choose from in this area is incredible and you are definitely in for a treat when you start looking through the function bands we have!
Whether you are looking for a 3-piece rock band or even an acoustic wedding band to suit your venue, you are in the home of premium acts, singers and performers. Our acts are listed in order of popularity so simply see our roster below to find out which bands are the best and most in demand in the area!
What style of music do wedding bands in the North West perform?
Whilst the majority of brides and grooms will be searching for a rock pop style of wedding band to really kick things off, there is so much choice when it comes to live music at your wedding.
The truth is, you really can have anything you want. From indie rock bands to singers with saxophonists and rowdy ceilidh bands for a real party, the selection of different wedding bands in the North West of England is amazing.
Whatever your style, you can guarantee there is a band to suit it. When searching for different bands and wedding music, consider your venue and your theme. If you are planning a barn or rustic celebration, a folk or Mumford style band can be the perfect accompaniment to your big day.
Does the band provide their own equipment?
The best thing about wedding band hire in the North West is that all of the acts will provide their own musical instruments, amps, lighting and PA system to fit your venue. Basically, the musicians will bring absolutely everything they need to get the party started.
Another thing to bear in mind is insurance certification such as PLI and electrical equipment testing and PAT certificates. When booking a wedding band through an agency such as Warble Entertainment, you can rest assured that 100% of our performers are vetted to ensure they carry the right certificates to be able to perform at your wedding venue. All you have to do is ask your booking agent and we can send them over to you, or your venue in an instant.
Can we watch the band live before we book them?
When looking to book bands for weddings, parties or corporate events, you are usually dealing with acts who are specifically set up to perform at private events only.
Because of this, it is a good idea to get used to the idea that you most likely won't be able to see your North West wedding band live before you book them for your special day! You might get lucky and catch a band at a friend's wedding (or even go wedding crashing!), but beyond this it can be difficult to see the act live beforehand.
We understand that hiring a band for a wedding before you've seen them live can sound a little odd, so make sure you watch as many videos as you can of them performing and read reviews from previous gigs!
Will the band provide background music between live sets?
Couples will often have the debate about whether they should book a band or a DJ for their wedding, or if they are able to afford having both on their big day.
Most wedding bands North West has to offer will be able to provide DJ sets in between performances to keep the dance floor pumping late into the night! This is really useful for couples who want an all in one package from their band.
This also means that certain song requests outside of the bands set list can be added into the DJ set, as well as the ability to have your first dance song played through the software!