Wedding Bands in Yorkshire
Everything You Need to Know About Yorkshire Wedding Band Hire
Welcome to the home of the best wedding bands Yorkshire and surrounding areas have to offer. Every day we speak with couples who are hiring their wedding music for the very first time!
It is an exciting time if not a little daunting. To help you through the basic steps of wedding band hire, here is our guide of everything you need to know.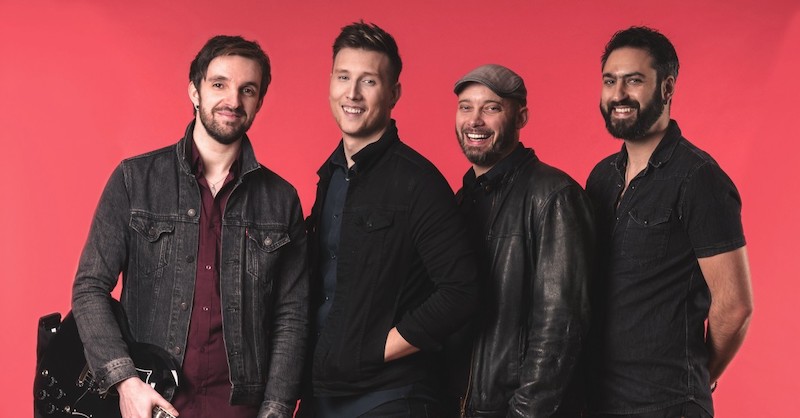 What areas do wedding bands in Yorkshire cover?
With Warble Entertainment you can hire the best wedding music to cover all of Yorkshire, the North West, North Yorkshire, East Yorkshire, South Yorkshire and of course wedding bands in West Yorkshire.
We also have bands in Barnsley, Leeds, York, Huddersfield, Middlesbrough, Doncaster, Harrogate, Batley, Dewsbury, Keighley, Castleford, Brighouse, Pudsey, Morley and Halifax.
Wherever you are in the UK or England, you can book high energy professional musicians for your big day!
Can we choose the set list for the band to perform?
The best wedding bands Yorkshire has to offer will have a lengthy repertoire to suit guests of all ages. Some guests may want contemporary hits to keep them dancing all night and others may want songs from the 60's up to present day.
Keeping this in mind is important when looking to have control over the set list. Most Yorkshire bands for hire will be experienced enough to know exactly what songs work best at a wedding and how they can tailor this to create an unforgettable night for your wedding. It is wise to give your band an idea of the songs you do and don't like but leave the rest to them!
Will the band provide music in between sets?
When booking a live band performing for your wedding, you will want everyone up on the dance floor all night long. Our top Yorkshire wedding bands know this, which is why they are able to keep the party going, even when they are not performing on stage!
With state-of-the-art DJ software and use of their own PA, a covers band is able to look after background music in between and after their sets. They can also take song requests this way including your first dance song.
How have you chosen the recommended wedding bands in Yorkshire?
Whilst the following is true for all of our wedding musicians and party bands, the live wedding bands in Yorkshire have been stringently vetted through a strict and vigorous sign up process in order to be considered for weddings, parties and corporate events.
We understand that booking wedding bands isn't something people do every day. We do the leg work beforehand to ensure that the bands are of the highest quality and are able to fulfil every requirement that a professional band for a wedding must have.
How long will the wedding band play for?
The majority of bands will perform either 2 x 60 or 3 x 40 minute live sets as standard for weddings and parties.
Depending on the flow of your night and what you have planned at your wedding in Yorkshire, different set times may work better! Our advice is that minimising breaks for the band will keep your dance floor full for longer and allow the musicians to keep the energy up as long as possible.
Having your function band perform 3 sets instead of 2 means that have they drag everyone up to the dance floor an extra time. Even though our indie rock bands are highly energetic, this breaks up your unnecessarily.
What if I want Yorkshire wedding music bands for my drink's reception or ceremony?
One of the best things about wedding bands in Yorkshire is their versatility. Bands can be scaled up and down and are able to prepare themselves for different parts of the day.
Want to walk down the aisle to an acoustic singer or solo guitarist? You can absolutely ask your band to arrive earlier and perform a low-key set during your wedding ceremony. Another option is to ask your wedding band to hang on a little longer and keep your guests suitably entertained during the drink's reception with some live music!
There are a plethora of wedding entertainment and music options for hire in Yorkshire with Warble Entertainment!
At Warble Entertainment Agency we have lots of Wedding Bands for hire in Yorkshire >>
Do you need to find the best live bands and music to hire in Yorkshire? Check out some of our music categories: Cover Bands, Tribute Bands and Acts, Party Bands, Folk Bands, Solo and Duo Musicians, Soul Bands, Acoustic Bands, Jazz and Swing Bands.
At Warble we also have plenty of wedding entertainers and party entertainment for hire in Yorkshire, for example: Caricaturists, Magicians, Singing Waiters, Fire Performers, Lookalikes, Dancers, Wedding DJs.
Whatever style of band, music or entertainer you want to hire in Yorkshire you are sure to find it on the Warble website. Be sure to also check out the wedding entertainment, corporate entertainment and party ideas and Christmas entertainment pages for unique, fun and alternative entertainment ideas.