Warble Entertainment's
Mick H The Caricaturist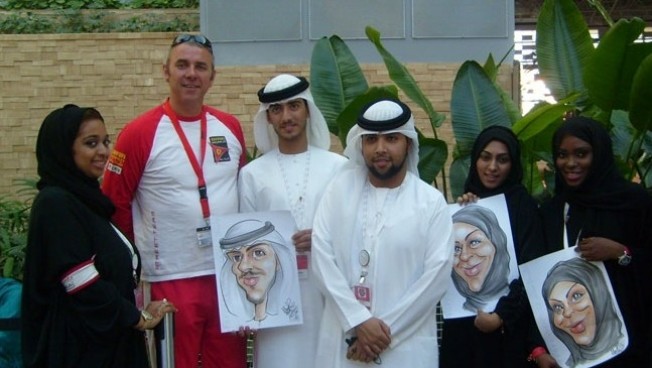 Location West Yorkshire
Starting from £240.00
Location West Yorkshire
Starting from £240.00
Introduction
Get a feel for them
Intro
Mick is one of the UK's foremost professional freelance caricaturists, whether it be live, studio or digital.
He has been providing Live Caricature Entertainment for the past 20 years and can entertain your guests or clients for many hours with his quick wit and spot on Caricatures! Mick generally works on A3 smooth card and can create upto 15 black and white and 6 to 8 full colour caricatures per hour when working from his laptop easel with your guests/clients sitting for him. Mick has found that it's the most productive way to offer his services to you the client. He can provide walk round if required.
Mick has won many awards for his artwork both in the UK and abroad and recently won awards in every disciplin he entered at a Caricature convention in Oosterbeek Holland, competing against an international field of world renowned Caricature artists, he won 2 firsts, a seccond and two third places.
*Outstanding and highly professional, Mick gained the Warble seal of approval at a Staff members event... highly recommended!*
15 reviews
Mick H The Caricaturist
Number of Reviews and Counting... 15!
Mick is one of the UK's foremost professional freelance caricaturists, whether it be live, studio or digital (please see his examples for reference to the quality he provides).
You will have to go a long way to match the quality Mick has to offer, his inoffensive style of caricatures are a big hit with his clients both young and old and won't upset the mother in-law.
Mick can create upto 20 A4 caricatures per hour under the right conditions and 15 per hour on A3 with astounding quality and likeness.
He offers both single, double- 2 person and treble- 3 person caricatures in black and white A3. He also offers full colour live caricatures of which he can create upto 8 per hour.
Mick also offers the finest gift caricatures available in the UK with over 30 years experience providing unique one off gifts from photographs which are ideal for any special occasion - Christmas, Birthdays and retirement, either single image A3 / A4 and upto 50 persons A3 / A2 full colour.
The Warble Seal of Approval - Mick was hired for a Warble staff member's party and everyone agreed that he was absolutely fantastic! He was a nice guy with a brilliant talent and kept the caricatures coming all night long! Highly Recommended!!
Robin Gledhill

, Wedding Event, South Yorkshire
Mick was great from start to finish - did some brilliant caricatures and provided 3 hours of fun entertainment for our guests on our special day. Wouldn't hesitate to reccomend.
---
James Alexander

, Wedding Event, Lancashire
Mick H (& Adam from Warble Entertainment) have been fantastic - a great addition to our wedding day. Mick was fab from the start. He arrived promptly, was really friendly with everybody and created some great memories. Would definitely recommend Mick to anyone looking to add some fun to their event - whatever it may be. Even with the last minute booking the process was smooth and trouble-free and we'd happily use Warble & Mick again. Thank you guys so much. Nic & James.
---
Ann Pickup

, Wedding Event, Northumberland
All my guests were thrilled with their pictures. Mick was friendly, approachable and hard working and played a big part in making our day very special. We would recommend him without reservation. I am sure he will be receiving bookings from our guests in the future! Ann and Mike
---
Liam Parker

, Wedding Event, Lancashire
Mick did an amazing job! He was excellent, all our guests were so impressed with him. Thanks.
---
Liam Parker

, Wedding Event, Lancashire
The drawings were excellent! Everyone commented on how good they were!
---
Leanne Williams

, Wedding Event, North Yorkshire
Mick was fantastic! He was very professional throughout and produced some great pictures of our guests we couldn't have asked for anything more. Would highly recommend
---
Balsam Altemimi

, Wedding Event, Lancashire
Book Mick H now! This was one of our best ideas for our wedding by far! Mick went down really well. The guests had a great time getting their cartoons done. The caricatures were very good. We booked Mick for only 2 hours so a lot of people were disappointed when he left! He promised my Matron of Honour he'd do one for them if they emailed him their photo. He didn't want to disappoint anyone. Thank you Mick for agreeing to do our wedding on such short notice! We only booked Mick one week before the wedding. It's lucky it was on a Wednesday, otherwise we wouldn't have been able to get him!
---
Emma Fawcett

, Charity Event, Durham
Hi Coral, Just to let you know that Mick H was great at our party and definitely lived up to expectation. He had an extremely pleasant manner with all our children and parents and never stopped the whole time he was here! Everyone loved their caricatures and were very impressed. Thanks again to Mick and to yourself for all your help, it is very much appreciated.
---
Gill Smith

, Wedding Event, Cleveland
Mick was great. Easy to get on with and we loved our pictures. Gill Smith
---
Sue Davies (Ford)

, Corporate Event, West Yorkshire
Mick was fantastic at our event, everyone enjoyed having their caricature done, the whole booking process from start to finish was quick and easy with no hassle at all. Thanks to all involved. We would recommend Mick and Warble Entertainment for future events.
---
James Southwell

, Wedding Event, Lincolnshire
We would just like to say thank you to Mick. Mick was fantastic and exactly what we were hoping for. His drawings of our guests were perfect and a great keep sake for everyone. We would definitely recommended Mick.
---
Rachel Spink

, Wedding Event, West Yorkshire
Absolutely fantastic! Everyone loved Mick's caricatures it was just brilliant! Highly recommend for a great idea for wedding entertainment for your guests! Thanks very much, Rachel & Chris x
---
David Barton

, Wedding Event, Staffordshire
Mick was fantastic. He arrived spot on time and was very courteous and as we were still in the middle of the speeches he simply got to work with his drawing and you wouldn't have known he was there. We asked him to first sketch the top table which he did so and then proceeded to mingle with the guests for the full time he was there. Nothing was too much trouble and as there were a number of children interested in his work he gracefully drew every one of them in turn and even worked over his time to ensure the final 2 had their drawings as well. He didn't want to leave 2 little girls upset. Everyone commented how approacahble and funny he was and of course the quality of his sketches which made a number of them chuckle. I wouldn't hesitate in recommending Mick or providing a reference if or whenever required. A wonderful interlude before the arrival of the evening guests.
---
Simon Craggs

, Wedding Event, Derbyshire
Mick was fantastic! He really did draw a crowd and kept everyone entertained, people loved been drawn and watching others too, to see how he accentuated people's funny features! Cheers Mick
---
Sarah Jacques

, Wedding Event, Cumbria
Fantastic bloke! Everyone really enjoyed his pictures. Set up on his own, no worries, I am extremely happy and would definitely use him again x
---
Mick has worked at the the UK's leading theme parks for over 20 years and has owned the caricature concession at Alton Towers theme park - where he trains and employs caricaturists from around the country - for over 10 years... and has never had a complaint about his work in that time, which is a fantastic record considering he has drawn over 100,000 caricatures on theme parks.
Mick has also won many awards world wide for his artwork and recently won awards in all the disciplines he entered at a Caricature convention in Oosterbeek, Holland whilst competing against world class caricaturists from around the world, even beating the world famous Jan op de Beek to first place in the black and white competition.

Mick has worked for many major UK and international companies, including: Glaxo Smith Klyne - who flew him to Paris to caricature their deligates at a product launch, the Berkley Hotel, Knightsbridge, London, All-sports for the world cup, Mansion - Tottenham Hotspur, Everton FC, Halifax building society, Yorkshire Television, Anglian, BMW, Volvo, FA premiership clubs, the Super League, Sale Sharks of the RFU and the RFL to name just a few... and Mick also has many ongoing recurring commissions from these much valued clients.

Mick has also provided artwork to many famous celebrities both TV and Sports including John Thomson (Cold Feet), Jack Charlton, John Conteh, Geoff Boycott, Sky Sports - Eddie and Stevo. Plus, many more. He has also appeared on TV himself on several occasions with his work, including Sky sports and ITV.
Please Note: The fees indicated below are approximate and based on a central location for each county. They are intended to provide a rough guide only and exact quotes can only be given once the date and exact location of your event have been provided.
North East
Durham
£270.00
Northumberland
£270.00
North Yorkshire
£270.00
South Yorkshire
£240.00
Tyne and Wear
£282.00
West Yorkshire
£240.00
Yorkshire
£240.00
North West
Cheshire
£270.00
Cumbria
£270.00
Manchester
£270.00
Lancashire
£270.00
Merseyside
£282.00
East Midlands
Derbyshire
£258.00
Leicestershire
£270.00
Lincolnshire
£258.00
Northamptonshire
£300.00
Nottinghamshire
£258.00
Rutland
£270.00
East
Cambridgeshire
£330.00
Norfolk
£330.00
Suffolk
£330.00
Wales
Anglesey
£330.00
Caernarvonshire
£330.00
Denbigh
£330.00
Flint
£330.00
West Midlands
Gloucestershire
£330.00
Herefordshire
£300.00
Shropshire
£270.00
Staffordshire
£270.00
Warwickshire
£282.00
Worcestershire
£282.00
South East
Bedfordshire
£420.00
Berkshire
£420.00
Buckinghamshire
£420.00
East Sussex
£420.00
Essex
£420.00
Hampshire
£420.00
Hertfordshire
£420.00
Isle of Wight
£420.00
Kent
£420.00
Oxfordshire
£420.00
Surrey
£420.00
Sussex
£420.00
West Sussex
£420.00
London
£420.00
Middlesex
£420.00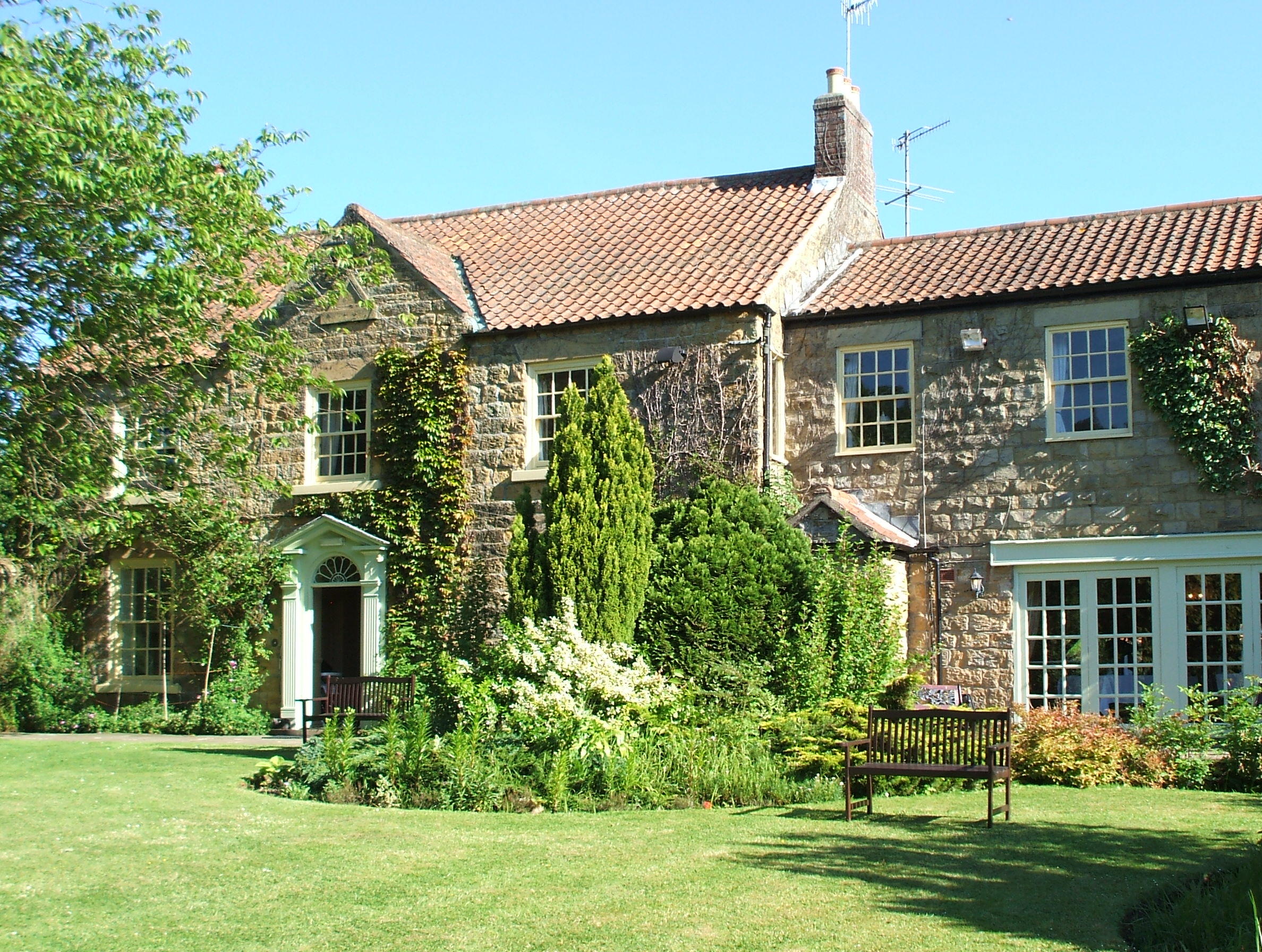 ---
You may also like
Customers who have enquired for Mick H The Caricaturist have also been interested in the following Caricaturists who are also available in Pontefract, West Yorkshire and the North of England. For more information or further options, please call 0845 643 9384.