Warble Entertainment's
Peter The Toastmaster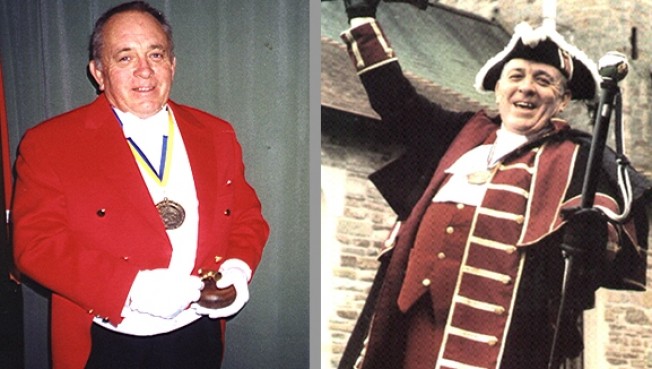 Location Wiltshire
Starting from £300.00
Peter The Toastmaster MAHGTC MLCTC MHGTM. International Toastmaster and Champion Town Crier!

One of Britain's Top Town Criers and an International Toastmaster. Over 100 weddings from Ballerat Australia to Bainbridge Vancouver. From Conference Centres and Castles to Village halls and Pubs.
Nothing is too small nothing is too large.
Have Gavel will travel. Have bell will yell.
1 reviews