Warble Entertainment's
Pick & Mix Tributes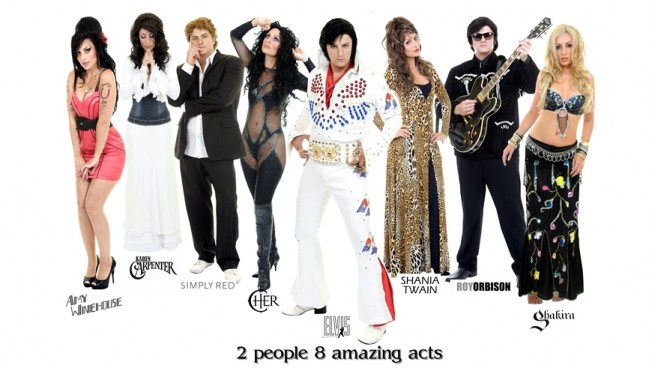 Location London
Starting from POA
This really is the ultimate Tribute Show... with only two people! You can have up to 8 acts with a choice of: Shakira, Amy Winehouse, Cher, Karen Carpenter, Shania Twain, Mick Hucknall, Elvis and Roy Orbison!
The Pick & Mix Tributes Show is the best nights entertainment and best value for money.This is a show with anywhere from 2 to 7 acts in one night.
This show can be programmed in a number of different ways to suit your event.
2 reviews
Song List
Only the real 'Classic' tracks by each artist!