Pretty Flamingo Vintage Hire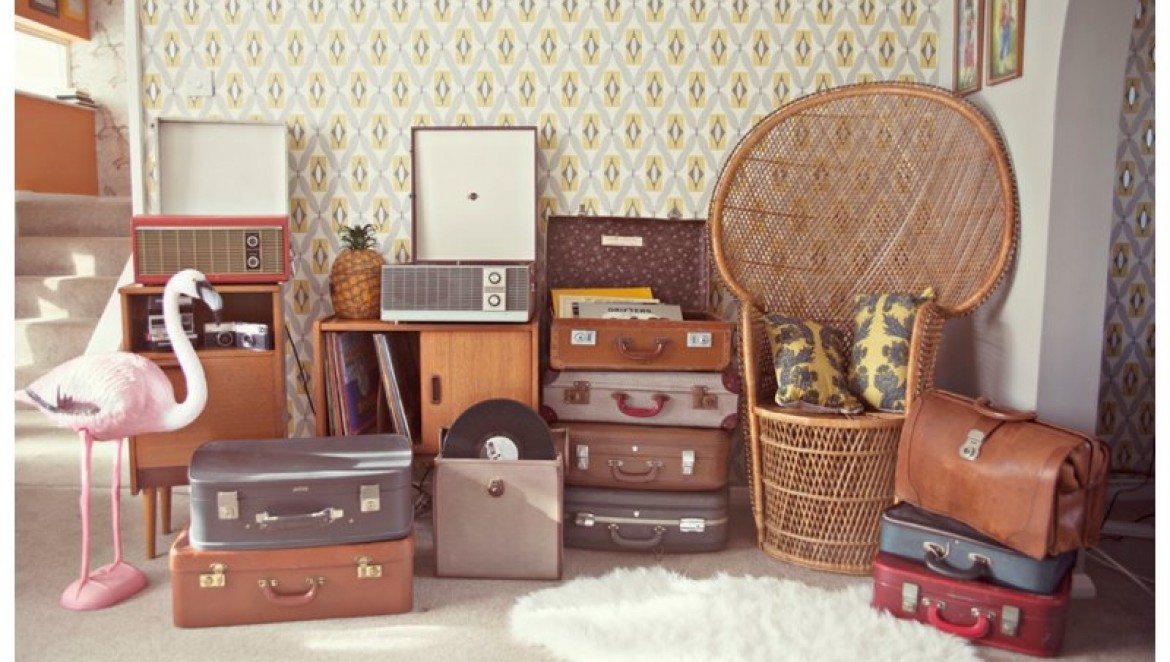 Location Cheshire
Starting from £360.00
Pretty Flamingo vintage hire specialise in music players and authentic props for themed events covering the 1960s, 70s, 80s and 90s.
Kitsch, retro, vintage and chic ways to brand an event and create a memorable and totally authentic theme.
Pretty Flamingo Vintage Hire
Number of Reviews and Counting... 1!
Get nostalgic and interactive with 1960s record players and vintage cases, 1970s G-plan furniture and an iconic peacock chair, 1980s ghetto blasters, 1990s retro video and board games, a 1990s CD jukebox and much more. All of the items in the collections are completely authentic and serviced to function as they should - so you can create a completely authentic themed event.
Pretty Flamingo Vintage Hire will transport the equipment to your event either the day before, or on the day and set it all up for you. They will also leave you with detailed instructions on how to use any functional items such as record players and games consoles, but generally the items will be there for guests to enjoy without any instructions necessary.
Below are a list of standard packages, but it is possible to create a unique set up that works for your event, just ask!
1960s and 1970s - Standard package:
1 x authentic 1960s 'auto loader' record player - either Red or Brown. These players are like the Ipods of their generation! Up to 5 records can be loaded on the top, then the auto loader will play each record in sequence. This gives you approximately 2 hours of play time before you need to re-load vinyl. The players will play at 33rpm, 45rpm and 78rpm. A selection of records is also included.
3 x vintage 1960s/70s suitcases - There are a selection of these to choose from in various colours both inside and out. These are ideal for wedding cards and gifts, table settings or as a welcome display for a themed event.
1 x 1970s iconic Peacock chair - these wicker chairs made a real statement back in the 70s. This chair can be used to create a photo scene when combined with other items, to allow guests at your event to have their photo taken.
1960's / 70's Pretty Flamingo prop box - This is a customisable box which can be used either on your dancefloor, or next to your photo scene. Included in this box are 70s polaroid and 35 mm cameras (can be loaded with film for additional cost), rotary telephone, pineapple ice bucket, sunglasses and a few items of authentic clothing
1980s and 1990s - Standard package:

1 x authentic 1980s ghetto blaster - This can run on a mains supply or batteries, so could be used outside. These players were designed for breakdancers to practice their moves, so as you can imagine, even with batteries they go really loud! Also provided are a selection of 80s and 90s tapes, but also supplied will be the very special Pretty Flamingo awesome mixtape for your guests to bust some moves to! This is an ideal item for a dancefloor as the mixtapes offer gapless playback and there is an output to connect to a larger DJ rig for even more volume.

Authentic early 90s CD jukebox - These jukeboxes were in all venues across the country in the late 80s and all the way through the 90s. This model contains 60 discs that can be selected via the inlay cards at the top of the machine (which manually fold across). The jukebox contains mostly 90s CDs as standard, but special discs can be inserted upon request. This player isn't ideal for the dancefloor as it takes about 5 seconds to change each disc over, unless you have very patient dancers!
Video games consoles and 1980s wooden tube television - A choice of a Snes, Nintendo 64, Commodore Amiga or Sega Megadrive (or a combination) with the top games for each console provided.
Vintage board games - When combined with the video games consoles, the board games can create an interactive play corner for the younger guests at an event, or equally for the nostalgic bigger kids! A selection of games can be chosen from Mousetrap, Operation, Go For Broke, Game Of Life, Guess Who (customisable), Downfall, Buckaroo, Twister and Screwball Scramble.
1980s/90s Pretty Flamingo prop box - This is a customisable box which can be used either on your dancefloor, or next to your photo scene. Included in this box is a selection of vintage Sony Walkmans (preloaded with cassette mixes), A selection of rubiks puzzles, 80s telephone, a selection of toys such as Star Wars, My Little Pony, She-Ra, He-Man etc, ankle warmers, headbands and other Cyndi Lauper type clothes for your guests to wear.
Helen Williams

, Wedding, Cheshire
We hired a kitsch band for our wedding and so wanted to create a cool backdrop for them to play against. Pretty Flamingo provided us with a vintage record player, rugs, lamps and a few other bits and bobs. The whole setting for the band looked really retro and looked very cool. Many of our guests were asking us about all of the props and were really impressed and nostalgic! I thoroughly recommend Pretty Flamingo and their range of vintage items. They were very efficient and professional throughout and made it very easy for us. Highly recommended!
---
Can we choose the items we want to hire?
Yes, each package is fully customisable for your event.
Can you stay on site to operate the equipment?
Yes, for an additional fee you can have a themed host for all the equipment.
Are the 'Jukeboxes' a good replacement for a DJ?
No, not really. All the items are authentic (so not fitted with bluetooth speakers and other modern gadetry) so won't offer gapless playback. This will mean there will be a few seconds of silence between the changing of the vinyl or tape/CD. This may not sound like a long time, but it may ruin the vibe on the dancefloor. We recommend using these items to set the scene in a separate room to the DJ, or earlier in the day.
How long can we hire the equipment for?
Typically our rates are designed for 24 hours hire, but arrangements can be made for a longer hire period.
Do we need to pay a deposit for the equipment?
This will all depend on what equipment you hire. Some of the equipment is really valuable and difficult to replace, these items will require a fully refundable deposit when the equipment is returned in the same condition.
The equipment will be set up either on the day, or on the day before, and collected the next day.
Please Note: The fees indicated below are approximate and based on a central location for each county. They are intended to provide a rough guide only and exact quotes can only be given once the date and exact location of your event have been provided.
North East
Durham
£420.00
Northumberland
£480.00
North Yorkshire
£450.00
South Yorkshire
£360.00
Tyne and Wear
£450.00
West Yorkshire
£420.00
Yorkshire
£360.00
East Yorkshire
£420.00
Leeds
£420.00
North West
Cheshire
£360.00
Cumbria
£360.00
Manchester
£360.00
Lancashire
£360.00
Merseyside
£360.00
Liverpool
£360.00
East Midlands
Derbyshire
£360.00
Leicestershire
£420.00
Lincolnshire
£480.00
Northamptonshire
£480.00
Nottinghamshire
£420.00
Rutland
£450.00
West Midlands
Gloucestershire
£420.00
Herefordshire
£420.00
Shropshire
£396.00
Staffordshire
£360.00
Warwickshire
£420.00
Worcestershire
£420.00
Birmingham
£360.00