Warble Entertainment's
Revolve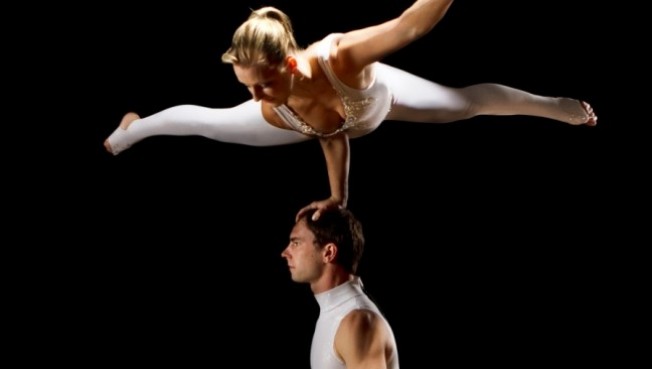 Location UK Wide
Starting from £1,236.00
A stunning acrobatic act on a revolving stage!
These 2 acrobats perform spectacular acrobatic balances whilst rotating on their own revolving stage. Your guests will be 100% captivated as they demonstrate fantastic gymnastic skill with beautiful choreography.
Don't miss this opportunity to amaze your guests with this beautiful & completely unique act!
1 reviews