Warble Entertainment's
Rio Carnival Showgirls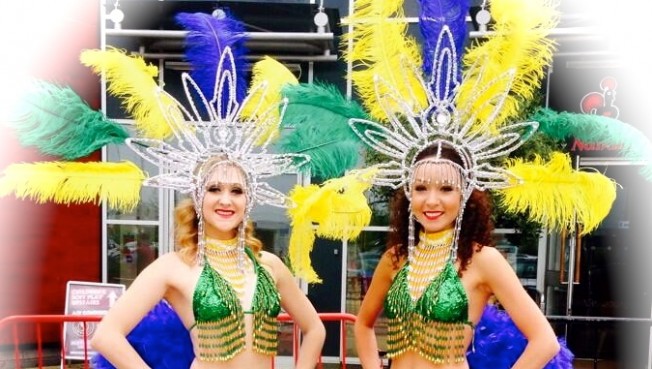 Location Staffordshire
Starting from £396.00
Location Staffordshire
Starting from £396.00
Introduction
Get a feel for them
Intro
Our Red hot Rio Carnival Showgirls are the perfect addition to any event or party, perfect for any World Cup themed summer parties!
Flamboyant costumes, sensational choreography and music to get everyone dancing!!
19 reviews
Rio Carnival Showgirls
Number of Reviews and Counting... 19!
The Rio Carnival Showgirls are a world-class provider of explosive shows, spectacular costumes and electric choreography.
Give your event that extra sparkle.
The Rio Carnival Showgirls have a first-rate reputation and specialise in providing dance shows and dancers. Shows can be designed to suit your event and can work to any budget.
Rio Carnival Showgirls can perform as just 2 dancers, or, as many as 12 dancers!
The Rio Carnival Showgirls can provide more than 12 dancers at an extra cost and there may be an exception where one Rio Carnival Showgirl may be provided.
Prices are based on two dancers
Judith Dewhurst

, Birthday Party, Lancashire
6 stars if not more! Amazing dancing and girls. First class service.
---
Belinda Burchell

, Birthday Party, Goring and Streatley Golf Club, Berkshire, Berkshire
The girls arrived in good time were friendly and performed well.
---
Hannah Barker

, Corporate, Wychwood Park, Cheshire, Cheshire
The dancers were BRILLIANT. They were friendly and nothing was too much trouble! Both were a delight to work with.
---
Charlie Hudson

, Charity, Glenmore House, Surrey
The Rio Carnival Showgirls were absolutely fantastic. Not only were they gorgeous but they really got the audience involved in their performance and ended with a much loved CONGA LINE! Would definitely recommend them!
---
John Singh-Green - MMU

, University / School, Manchester
The Rio Carnival Show Girls are a great act, very professional and provide a fantastic atmosphere at events.
---
Tanya Casson - Queens College

, University / School, Somerset
The girls were great! Very friendly and reliable. The dancing was great! Many thanks.
---
Lorraine Hart

, Charity, Birmingham
The two dancers provided for our Rio Carnival Summer Ball last Friday were wonderful. They were prompt, friendly and the costumes were fantastic. A very professional dance performance - they really got the party started with their great samba moves. I would recommend Warble Entertainment and will use them in the future.
---
Samantha Tryner

, Wedding, Derbyshire
Absolutely brilliant! When the dancers turned up our guests were so surprised and the performance was fantastic! Great entertainment and managed to get our guests participating in the dancing. Really great as a bit of an icebreaker to get people in the mood to dance.
---
Viv Yau - TBWA Manchester

, Corporate, Manchester
Great girls, really fun to watch and fitted in with our themes. The girls were lovely too and were happy to get ready in a small space with no fuss. Everyone loved the entertainment, couldn't be more recommended.
---
John Singh-Green - MMU

, University / School, Manchester
The process of dealing with Niki from Warble was excellent, all enquiries were responded to very quickly and very professionally. I would most definitely recommend Warble to other planners. The Rio Carnival Show Girls were amazing!!! They were very professional, on time and really helped bring the event to life. Everyone enjoyed them! The girls were fantastic and I cannot thank them enough for joining us.
---
Nicola Vaton - Peldon Rose

, Corporate, London
The girls were absolutely fantastic. Comments from the staff are that this was by far the best Christmas Party and I am sure this is because of the dance act. The staff loved the dance routine and the fact that they were encouraged to get up and dance alongside the act. The girls were all lovely including the manager Lois. All very helpful and I would have no hesitation in recommending them to anyone. Staff are still talking about them now! Thank you so much for making our work Christmas party so fab :)
---
Jessie Schlagman - NSPCC Trading Company

, Charity, London
I was communicated with fully before the event. The showgirls turned up on time and were really friendly. They worked the crowd really well and their performance was showstopping. Would definitely hire them again!
---
Michael Bennett

, Private Party, Northamptonshire
I have already thanked the girls directly, they did a wonderful job and now have a huge following in Northampton. Regards Mike Bennett
---
Maria Gallagher

, Private Party, Lincolnshire
All queries and questions were answered promptly and effectively. We found the booking process simple and straight forward. The two girls were very professional, courteous and stunning. They were simply lovely and pleasure to be in their company. The dance was great and they certainly got the party going. Please pass on our gratitude to the girls for helping to make our party a very successful event.
---
Rob Richardson

, Venue Club, Cambridgeshire
The Rio Carnival Showgirls exceeded expectations. They were easy to book and responded promptly to all communications. On the day they arrived early and were very professional. Their performance provided a focal point to a whole day event and the audience of over 150 nine to twenty year old boys and girls loved the samba "tutorial".
---
Rachel Hall - MOD Boscombe Down

, Military Event, Wiltshire
Thank you so much to the girls for Fri night. Becky and her dance partner were incredibly friendly and welcoming to the guests. Their act was the highlight of the night!! We have received so many laudatory comments about the girls they were a credit to your agency.
---
Simon Ward - MEDIAmaker Ltd

, Corporate, West Midlands
Friendly, happy, lively act who really got the crowd going. Went down an absolute storm. Thank you
---
Zoe Ward

, Private Party, London
Warble were very easy to deal with and responded quickly. The girls on the day arrived early and were well prepared for the event. They were a pleasure to deal with and we would not hesitate in booking them again. Thanks
---
Adam Greenwood - iaDigital

, Corporate, Dorset
I just wanted to say how happy we were with the dancers last night. They were absolutely fantastic. Professional, friendly, beautiful and incredible dancers!
---
The Rio Carnival showgirls have an excellent reputation that has meant they have had the opportunity to work with some of the world's best clients. The Rio Carmival showgirls provide services for product launches, exhibitions, Christmas parties, fundraisers, corporate events, press launches and much more.
Some previous clients include:
BBC
Sheraton
Chelsea Football Club
The Marriott
Ricoh Arena
Hilton Hotels
Taj Hotels And Resorts
Fairtrade
British International Motorshow
Motorshow Northwest
Sainsbury's
British Airways
Royal Air Force
Grosvenor Hotel
Crowne Plaza
University Of Hull
University Of Surrey
The Rio Carmival Showgirls have worked throughout the UK, Africa, India, Oman (UAE) and Turkey.
The Rio Carnival Showgirls provide their music on various formats including CD, MiniDisc or iPod format. This music is then usually played through the music system of the DJ at the event.
The Rio Carnival Showgirls can work to your exact requirements performing freestlye or choreographed routines and even adding in audience participation.
The Rio Carnival Showgirls can help make your event into the most talked about of the year. Whether you require a splash of spectacular for your product launch or adding some fun and glamour welcoming your guests, no job is too big or too small
The Rio Carnival Showgirls can offer meet and greet when your guests arrive and short dance performances throughout the evening, or, a 10 minute dance show.
The Rio Carnival Showgirls can alternatively provide 2 x 15 mins freestlye sets.
At an additional cost the dancers can offer audience participation with a fun tutorial teaching the guests some moves - this can last for 20 minutes and we will need to use the microhpone of the DJ.
Please note all performances can be adapted to your needs.
Please Note: The fees indicated below are approximate and based on a central location for each county. They are intended to provide a rough guide only and exact quotes can only be given once the date and exact location of your event have been provided.
Scotland
Aberdeen
£540.00
Inverness
£540.00
Perth
£540.00
Sutherland
£540.00
Ayrshire
£540.00
Fife
£540.00
Stirlingshire
£540.00
West Lothian
£540.00
Dumfries-shire
£480.00
East Lothian
£540.00
Lanarkshire
£540.00
Midlothian
£540.00
Glasgow
£540.00
Edinburgh
£540.00
Dundee
£540.00
Foreign Locations
Europe
£720.00
Rest of the world
£720.00
North East
Durham
£480.00
Northumberland
£480.00
North Yorkshire
£480.00
South Yorkshire
£480.00
Tyne and Wear
£480.00
West Yorkshire
£480.00
Yorkshire
£480.00
East Yorkshire
£432.00
Leeds
£480.00
North West
Cheshire
£396.00
Cumbria
£480.00
Manchester
£420.00
Lancashire
£420.00
Merseyside
£432.00
Liverpool
£420.00
East Midlands
Derbyshire
£396.00
Leicestershire
£396.00
Lincolnshire
£396.00
Northamptonshire
£396.00
Nottinghamshire
£396.00
Rutland
£396.00
East
Cambridgeshire
£420.00
Norfolk
£480.00
Suffolk
£420.00
Norwich
£480.00
Wales
Anglesey
£480.00
Caernarvonshire
£480.00
Denbigh
£480.00
Flint
£480.00
Cardigan
£480.00
Brecon
£480.00
Carmarthen
£480.00
Glamorgan
£480.00
Monmouth
£480.00
Pembroke
£540.00
Wrexham
£540.00
Cardiff
£480.00
West Midlands
Gloucestershire
£396.00
Herefordshire
£396.00
Shropshire
£396.00
Staffordshire
£396.00
Warwickshire
£396.00
Worcestershire
£396.00
Birmingham
£396.00
South East
Bedfordshire
£420.00
Berkshire
£420.00
Buckinghamshire
£420.00
East Sussex
£420.00
Essex
£420.00
Hampshire
£480.00
Hertfordshire
£420.00
Isle of Wight
£600.00
Kent
£600.00
Oxfordshire
£420.00
Surrey
£420.00
Sussex
£420.00
West Sussex
£420.00
London
£420.00
Middlesex
£420.00
South West
Cornwall
£480.00
Devon
£480.00
Dorset
£480.00
Somerset
£480.00
Wiltshire
£480.00
Bath
£480.00
Bristol
£480.00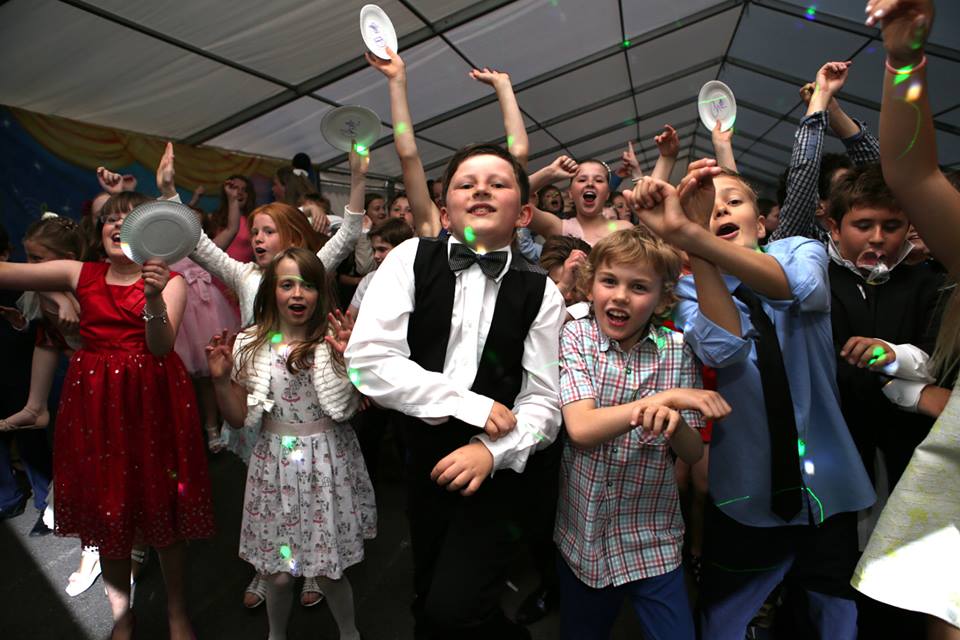 ---
You may also like
Customers who have enquired for Rio Carnival Showgirls have also been interested in the following Dance Acts and Dancers. For more information or further options, please call 0845 643 9384.