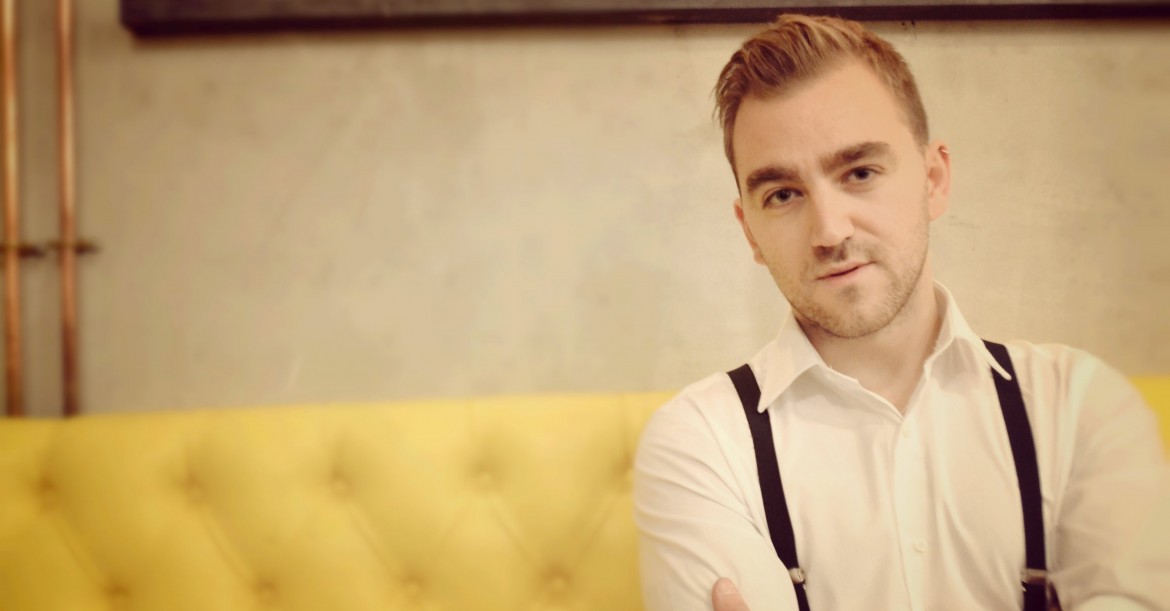 Location Sussex
Starting from £288.00
With over 15 years experience writing and performing original material, and 5 years worth of weddings, corporate events and parties under his belt, Ryan has crafted his performance skills to the highest level. Able to create an honest, emotional connection as a live performer, Ryan can have the audience in the palm of his hand as well as being able to slot effortlessly into the background as the situation dictates.
Whether it's dance-the-night-away music or chillout music you're after, Ryan has it covered.
Listen




Number of Reviews and Counting... 4!
Ryan has shared bills and performed with the likes of Pete Doherty, Beverly Knight, Chris Difford (Squeeze), Mike Joyce and Andy Rourke (The Smiths), The Blue Tones and My Life Story to name a few.
A professional and extremely personable artist, Ryan is able to work around you and your night. As music is his life's passion, he wants every performance to be one to remember.
Be it a wedding, function, corporate event or party, whatever you're planning, Ryan will take care of the entertainment so all you have to do is enjoy your evening! With options to add extra musicians, Ryan can tailor his act to suit you. He also offers a free of change laptop DJ service between performances.
Extra musicians and vocalist options are available.
60's (and earlier)
The Beatles - Back in the USSR
Eddie Cochrane - Summertime Blues
Johhny Cash - Ring of Fire
Johhny Cash - Folsom Prison Blues
The Monkeys - I'm a Believer
The Monkeys - Day Dream Believer
The Ronettes - Be my baby
Creedence Clearwater Revival - Bad Moon Rising
Creedence Clearwater Revival - Proud Mary
The Beach Boys - Then I Kissed Her
The Beach Boys - Good Vibrations
Van Morrison - Brown eyed girl
Van Morrison - Moondance
The Rolling Stones - Satisfaction
The Rolling Stones - You Can't Always Get What You Want
Ben E King - Stand by me
The Drifters - Up on the Roof
The Drifters - Saturday Night at the Movies
Niel Diamond - Sweet Caroline
Steelers Wheel - Stuck in the Middle With You
Smokey Robinson and the Miracles - I Second That Emotion
Smokey Robinson and The Miracles - The Tracks of my Tears
Fleetwood Mac - Don't Stop
Fleetwood Mac - Go Your Own Way
The Troggs - I Feel it in my fingers
Tom Jones - Delilah
Roy Orbison - Pretty Woman
The Animals - House of the Rising Sun
The Beatles - Here Comes the Sun
The Beatles - Hide Your Love Away
The Beatles - Hey Jude
The Beatles - Twist and Should
The Beatles - Saw Her Standing There
Bob Dylan - The Times They Are A-Changing
Bob Dylan - Knocking on Heavens Door
Buddy Holly - Everyday
Buddy Holly - Peggy Sue
The Everly Brothers - Wake Up Little Susie
The Everly Brothers When Will I Be Loved?
Chubby Checker - Let's Twist Again
Elvis Presley - Hound Dog
Elvis Presley - Suspicious Minds
Elvis Presley - Blue Suede Shoes
Elvis Presley - Burning Love
The Jungle Book - King of the Swingers
Otis Reading - Sitting on the Dock of the Bay
Sam Cooke - Cupid
Sam Cooke - A Change is Gonna Come
Sam Cooke - Twisting the Night Away
70's
Lynard Skynard - Sweet Home Alabama
The Undertones - Teenage Kicks
Suede - Merry Xmas
Jimmy Cliff - I can see clearly
Rod Stuart - Maggie May
The Police - Roxanne
Bill Withers - Lovely Day
Bill Withers - Ain't No Sunshine
Bill Withers - Lean On Me
Billy Joel - Piano Man
Bobo Marley - No Woman No Cry
Bob Marley - One Love
Bobby McFerrin - Don't Worry Be Happy
Cat Stevens - The First Cut is the Deepest
Don McLean - American Pie
Elton John - I'm Still Standing
Elton John - Your Song
John Lennon - Imagine
John Lennon - Jeleous Guy
Manfred Man - Do Wah Diddy
Neil Young - Heart of Gold
Steve Miller - The Joker
Thin Lizzy - Whisky in the Jar
Thin Lizzy - The Boys Are Back in Town
Tina Turner - Proud Mary
Roy Orbison - You Got It
The Eagles - Take It Easy
80's
Bruce Springsteen - Dancing in the Dark
Bruce Springsteen - I'm On Fire
Bruce Springsteen - Born To Run
Don Henley - Boys of Summer
Bryan Adams - Summer of 69
Bryan Adams - Heaven
The Police - Message in a Bottle
The Police - So Lonely
The Police - Every Breath You Take
The cure - Friday I'm in Love
Bon Jovi - Llivin on a Prayer
Bon Jovi - It's My Life
The Commitments - Mustang Sally
Guns 'n Roses - Sweet ChIld 'o Mine
Human League - Do You Want Me
The Jam - That's Entertainment
Madness - It Must Be Love
The Proclaimers - 500 Miles
U2 - With or Without You
U2 - One
U2 - Beautiful Day
U2 - Still Haven't Found What I'm Looking For
90's
Greenday - Good riddance
Greenday - Warning
Greenday - Basket Case
Eagle Eye Cherry - Save tonight
Crowded House - Fall at Your Feet
Crowded House - Weather With You
Chesney Hawkes - The One and Only
David Gray - Babylon
The Verve - Bittersweet symphony
The Verve - Luck Man
Oasis - Wonderwall
Oasis - She's Electric
Oasis - Live Forever
Oasis - Don't Look Back in Anger
Blur - Girls and Boys
Blur - Country House
Blur - Parklife
Blur - Tender
James - Sit down
REM - Everybody Hurts
REM - Man on the Moon
REM - Loosing My Religion
The Calling - Wherever you will go
Blink 182 - All the Small Things
Wheetus - Teenage dirtbag
Lifehouse - You and Me
The Wannadies - You and Me Song
Foo Fighters - Everlong
Foo Fighters - Learn To Fly
Foo Fighters - Times Like These
Red Hot Chili Peppers - Under the Bridge
Red Hot Chili Peppers - Californication
Lonestar - Amazed
The Coral - Dreaming of You
The Cure - Friday I'm in Love
Deep Blue Something - Breakfat at Tiffany's
The La's - There She Goes
Natalie Imbruglia - Torn
Paul Weller - Pebbles on a Beach
Paul Weller - You Do Something To Me
Tom Petty - Free Fallin
Toploader - Dancing in the Moonlight
Tracy Chapman - Fast Car
Travis - Why Does it Always Rain On Me
Travis - Flowers in the Window
Semisonic - Closing Time
Seal - Kiss From a Rose
00's
Adele - Rolling in the Deep
Adele - Someone Like You
Adele - Make You Feel My Love
Kaiser Chiefs - I Predict a Riot
Kaiser Chiefs - Ruby
Kings of Leon - Molly's Chambers
Kings of Leon - Sex On Fire
Kings Of Leon - Use Somebody
Stereophonics - Maybe Tomorrow
Sterophonics - Have a Nice Day
Stereophonics - Dakota
Lumineers - Ho hey
The Killers - Mr. Brightside
The Script - For the First Time
Bruno Mars - Just the Way You Are
Snow Patrol - Chasing Cars
Snow Patrol - Run
John Legend - All of Me
Christina Perri - A Thousand Years
Amy Winehouse - Valerie
Amy Winehouse - Rehab
Bastille - Pompeii
Coldplay - Yellow
Coldplay - The Scientist
Coldplay - Fix You
Daft Punk - Lucky
Ed Sheeran - A-Team
Ed Sheeran - Thinkin Out Loud
Ellie Goulding - How Long Will I Love You
George Ezrea - Budapest
Jason Mraz - I'm Yours
Jason Mraz - I won't Give Up
McFly - It's All About You
Mumford and Sons - I Will Wait
Mumford and Sons - Little Lion Man
Passanger - Let Her Go
Paulo Nutini - Candy
Paulo Nutini - Best of All
Pharell - Happy
White Stripes - Fell In Love With a Girl
White Stripes - Seven Nation Army
the Strokes - Last Night
Tom Odell - Grown Old With Me
James Bay - Hold Back the River
Outcast - Hey Ya
Claire Higgins

, Wedding, East Sussex
Ryan was incredible! He was really responsive if people had any requests and was just generally great! We asked him to play our first dance song as his second set, but everything was running behind. He had no complaints about this and played so wonderfully. Can't thank him enough. He really did make our wedding day extra special.
---
Kate Buckingham-Fry

, Private Party, Oxfordshire
Ryan was absolutely brilliant. He even performed for us around our fire pit roasting marshmallows in the constant drizzling rain. What a great sport not to mention a brilliant musician! We all sang together & had a grand time. Would book him again in a heartbeat! And Nicola was terrificin securing the talent straightaway as it was a busy Saturday in summer. She gave us 4 options and we were sorted within a week. Great overall experience!
---
Lynsey Steer

, Other, Surrey
great guy , great entertainment and very friendly. Would have liked more of my requests though but overall great.
---
Sam

, Wedding, Kent
We both could not have been happier with Ryan. We spoke to him as he was setting up. He was really lovely to speak to, and really helpful. He was able to tailor to the mood in the room, and played a fantastic mix of songs. We got great feedback from our guests too.
---
Weddings
Parties
Corporate events (including Microsoft)
Student events
Product Launches


Will Ryan have his own sound system?
Yes. Ryan has all the equipment he needs for his performance.
Does Ryan have lighting?
Ryan has lighting for the stage area.
Can Ryan perform my first dance?
Yes. Please send your request through ASAP (2 weeks prior if possible) and Ryan will always do his best to perform it. Or, if you prefer, Ryan can play the recording of your first dance through his sound system.
Will Ryan play music between his live sets?
Yes. Ryan offers a free laptop DJ set between performances.
Can we make requests?
Absolutely. Please send any requests through at least 2 week prior to the day and Ryan will endeavour to perform them. This includes songs that may not be on his play list.
Can we make requests for the DJ set?
Yes. Again if you let Ryan know 2 weeks prior he will try and get hold of any songs he may not have. Alternatively, feel free to bring your own playlist along and Ryan can play it through his sound system.
Does Ryan need anything from us?
Just a meal at some point and a room at the venue where he can change and warm up.
Can we contact Ryan?
Ryan will contact you approximately 3 weeks prior to the event.
How long does it take for Ryan to set up?
Ryan can be set up and changed within an hour.
How much space does Ryan need?
Not much, about 2 meters squared is ample.
Ryan is happy to tailor sets to suit your event.
Please Note: The fees indicated below are approximate and based on a central location for each county. They are intended to provide a rough guide only and exact quotes can only be given once the date and exact location of your event have been provided.
Scotland
Aberdeen
£720.00
Inverness
£720.00
Perth
£720.00
Sutherland
£720.00
Ayrshire
£720.00
Fife
£720.00
Stirlingshire
£720.00
West Lothian
£720.00
Dumfries-shire
£720.00
East Lothian
£720.00
Lanarkshire
£720.00
Midlothian
£720.00
Glasgow
£720.00
Edinburgh
£720.00
Foreign Locations
Europe
£540.00
Rest of the world
£600.00
North East
Durham
£516.00
Northumberland
£528.00
North Yorkshire
£498.00
South Yorkshire
£492.00
Tyne and Wear
£498.00
West Yorkshire
£492.00
Yorkshire
£456.00
East Yorkshire
£492.00
Leeds
£468.00
North West
Cheshire
£456.00
Cumbria
£510.00
Manchester
£456.00
Lancashire
£492.00
Merseyside
£492.00
Liverpool
£456.00
East Midlands
Derbyshire
£492.00
Leicestershire
£468.00
Lincolnshire
£474.00
Northamptonshire
£432.00
Nottinghamshire
£492.00
Rutland
£444.00
East
Cambridgeshire
£420.00
Norfolk
£456.00
Suffolk
£420.00
Norwich
£432.00
Wales
Anglesey
£564.00
Caernarvonshire
£564.00
Denbigh
£564.00
Flint
£564.00
Cardigan
£540.00
Brecon
£492.00
Carmarthen
£516.00
Glamorgan
£492.00
Monmouth
£492.00
Pembroke
£540.00
Wrexham
£492.00
Cardiff
£492.00
West Midlands
Gloucestershire
£444.00
Herefordshire
£438.00
Shropshire
£492.00
Staffordshire
£492.00
Warwickshire
£420.00
Worcestershire
£420.00
Birmingham
£444.00
South East
Bedfordshire
£372.00
Berkshire
£366.00
Buckinghamshire
£372.00
East Sussex
£288.00
Essex
£390.00
Hampshire
£366.00
Hertfordshire
£378.00
Isle of Wight
£396.00
Kent
£384.00
Oxfordshire
£384.00
Surrey
£366.00
Sussex
£348.00
West Sussex
£360.00
London
£420.00
Middlesex
£378.00
South West
Cornwall
£492.00
Devon
£468.00
Dorset
£420.00
Somerset
£432.00
Wiltshire
£420.00
Bath
£432.00
Bristol
£432.00