Silent Disco Hire - North West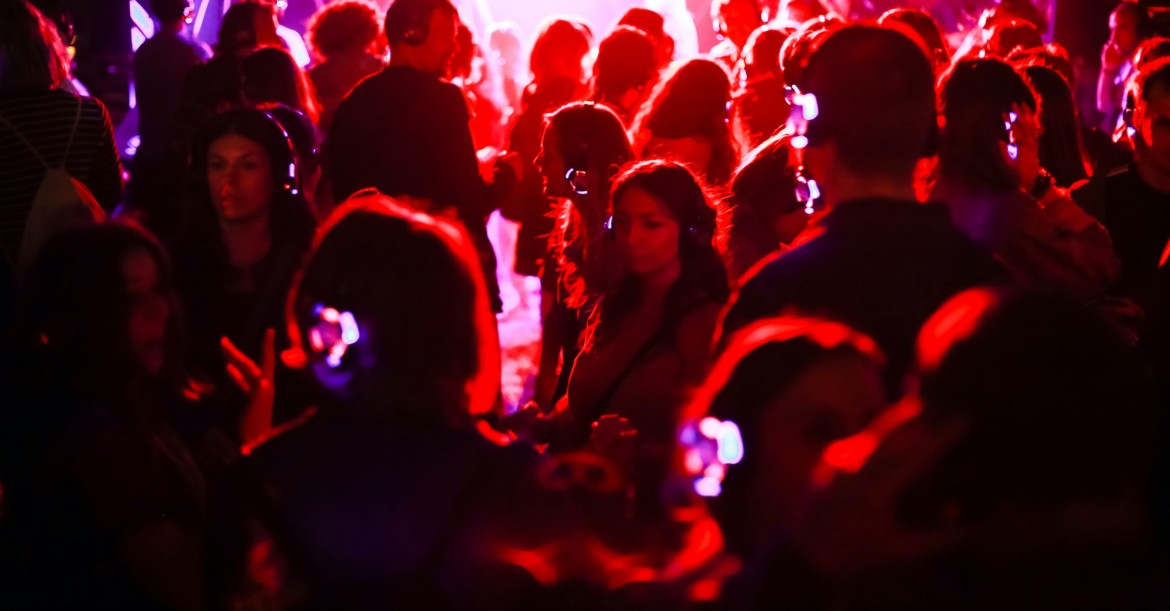 Location Cheshire
Starting from POA
Silent Disco Hire are a unique addition to any party allowing all guests to get involved and guarantee the party goes on all night long.

Once everyone puts on the silent disco headsets, the party starts! With multiple channels, you'll be able to listen to multiple different music experiences within the same room, at the same time.
Silent Disco Hire - North West
Silent Disco Hire is a great way of getting all your guests on the dancefloor regardless of musical tastes - with multiple channels everyone is able to listen to a different style of music to suit their taste. Each headset will fully light up depending on what channel your guests is listening to. Not only will it light up your venue but also helps your guests see what others are listening to.
Slient Disco Hire is also a brilliant option for venues which have strict sound limiters / restrictions. This way everyone can still enjoy the music, without causing any disruption to the venue, making the night smoother running.
All headsets will be delivered to your venue, set up and then collected making the process easy and stress free.
How far can the music reach?
Generally about 30 meters so comfortably enough to fill a dance floor!
How do we play our chosen music through each channel?
A switch on the right side of the headphones can be used to select music channels.
Please Note: The fees indicated below are approximate and based on a central location for each county. They are intended to provide a rough guide only and exact quotes can only be given once the date and exact location of your event have been provided.
Foreign Locations
Europe
£0.00
North East
West Yorkshire
£600.00
Leeds
£600.00
North West
Cheshire
£300.00
Manchester
£360.00
Merseyside
£360.00
Liverpool
£360.00
East Midlands
Derbyshire
£420.00
West Midlands
Shropshire
£360.00
Staffordshire
£300.00